It's been awhile. Work has been crazy but good, life has been another different ballgame.
But things go on.
Isabel certainly does!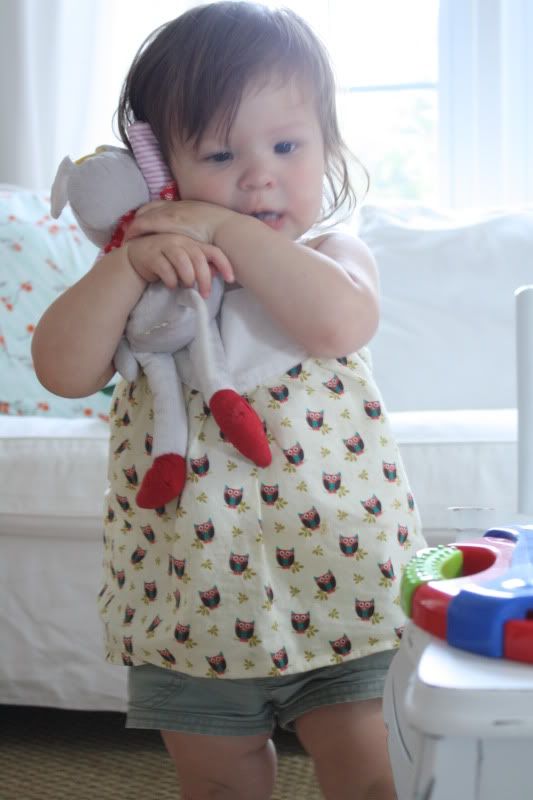 She has so much personality for such a small little thing. (Although, maybe NOT that small, as you'll hear later on)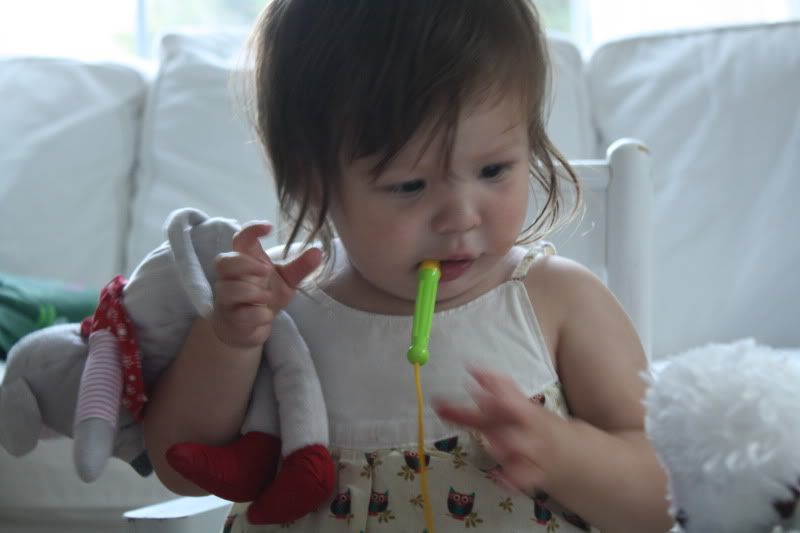 Summer is definitely here. It's been hot and sticky, making one prone to doing silly things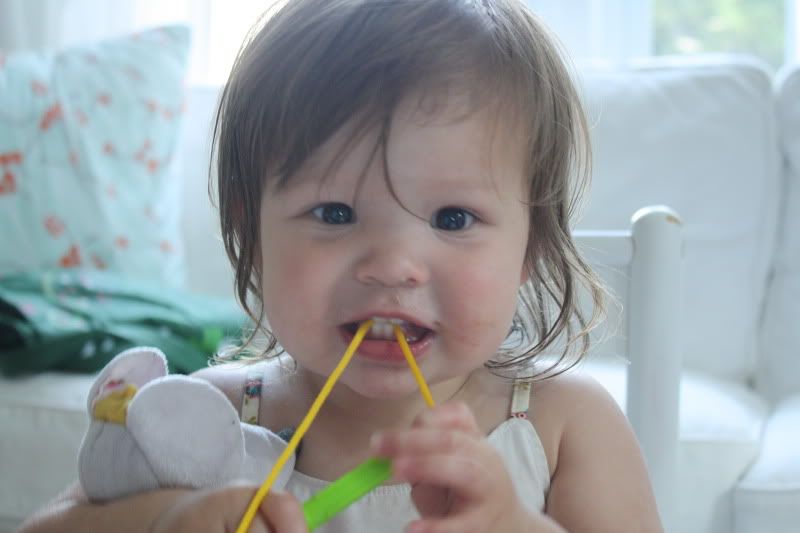 On a sewing note, my sewing machine has been taking a very long vacation. I've finally gone through the big mess that was the dinky closet in the room. Perhaps my sewing room will be done sometime next year?
Top is from the
Swingset
pattern from Oliver + S - I don't know if their patterns run on the small side, or my kid is just NOT small.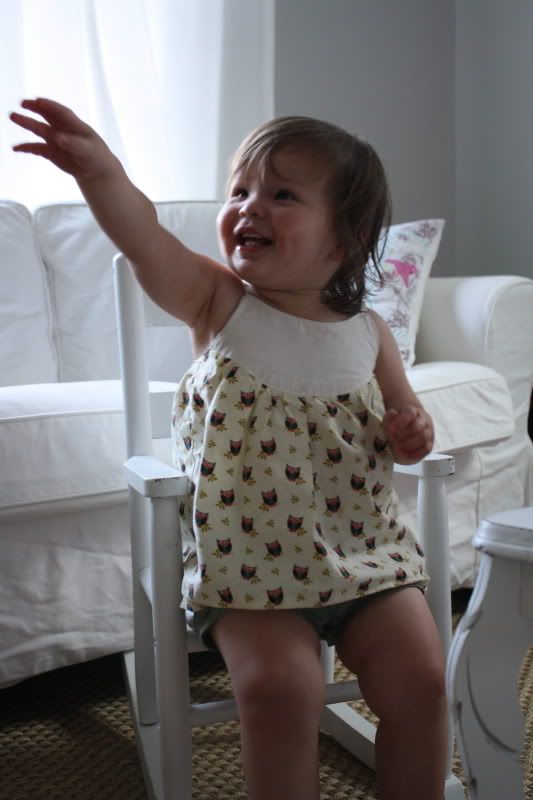 I'll probably make the 3T size next time, to make the stuff last for more than just one season.
I still have yet to attempt a buttonhole. Mainly because my machine is NOT cooperating. Snaps are my friends for now.