I am fortunate enough to be able to work from the comfort of my home at least once a week.
However, there are times where it gets trying...
Kid 1:
"Kid" 2:
Melly the dog starts out innocently enough by lounging around on the floor next to me...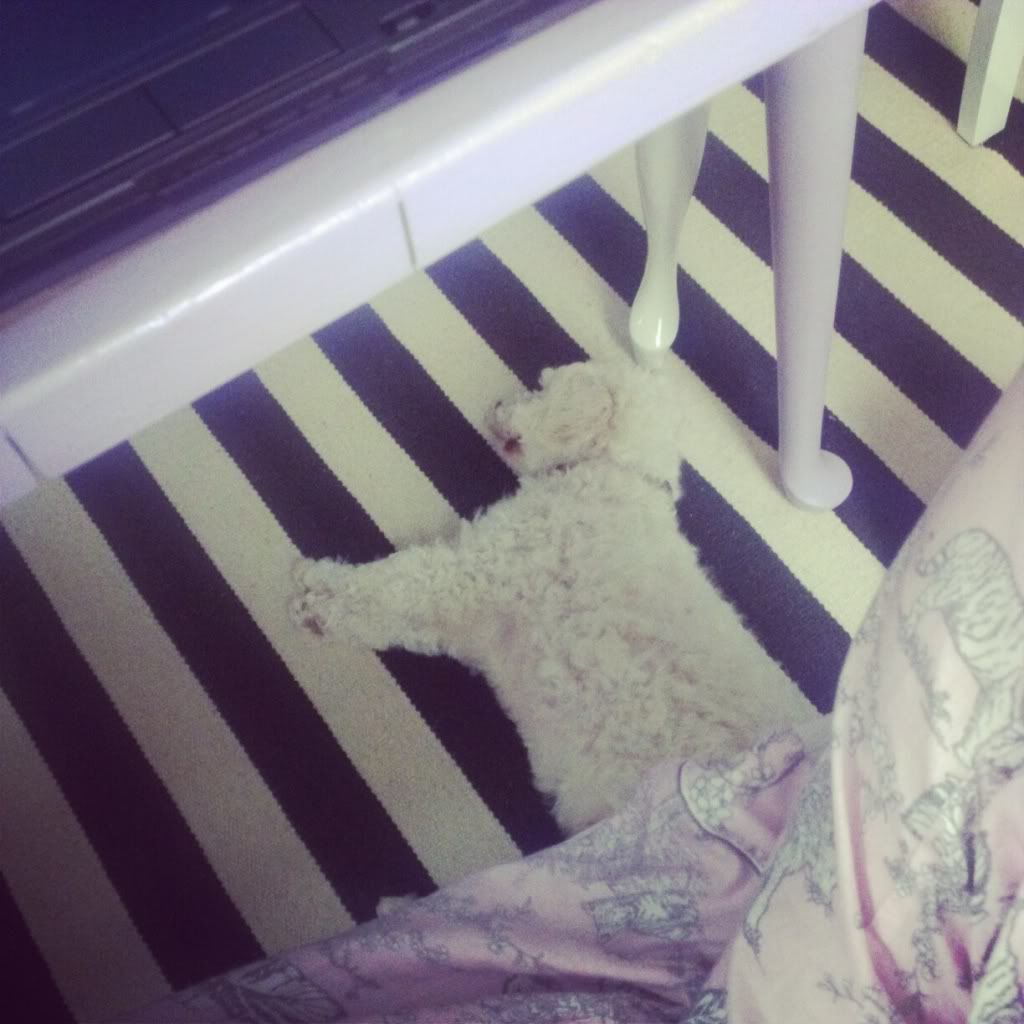 Then she starts to feel forsaken and pokes her nose up to get attention...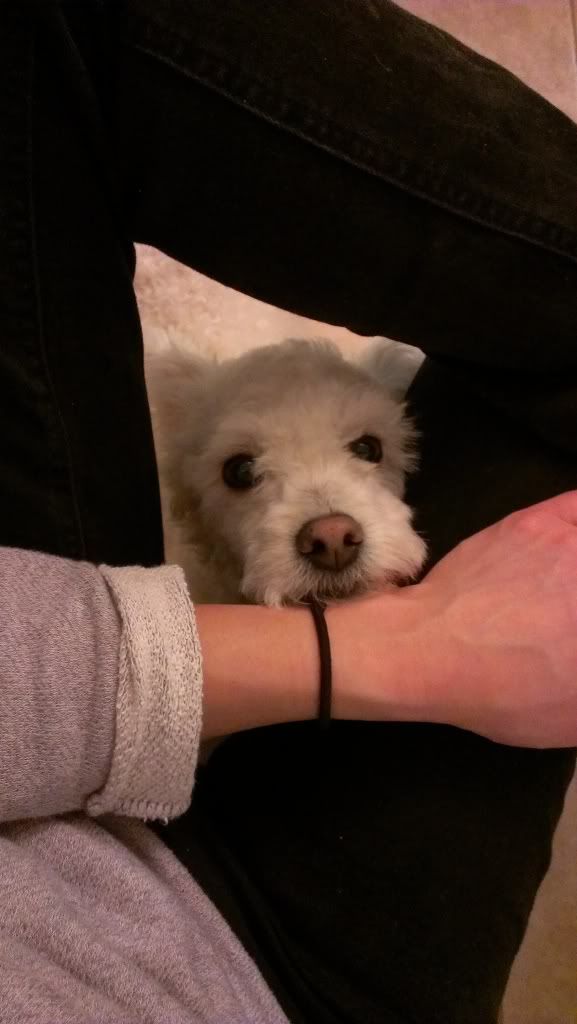 And inevitably, to ensure that I am aware of her existance....she will try to hop onto my chair. And will proceed to lay there until I cramp up and push her down again.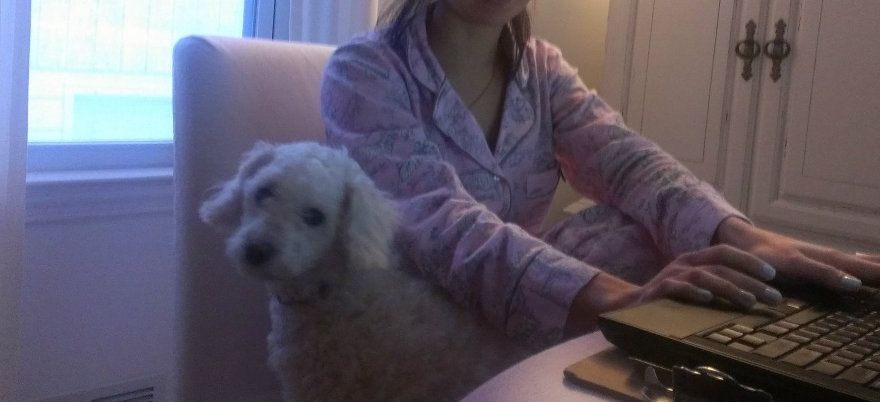 This whole household is mad.