More food-related stuff -- night markets are AWESOME.
Designated streets will be closed off to traffic and vendors will fill their vans and lorries (trucks) with their wares and set up stalls to sell their goods - ranges from fresh food (fish, vegetables, fruit, etc)...
To prepared food (either precooked or they'll cook it right there and then) to stuff like clothes, shoes, even windshield wipers!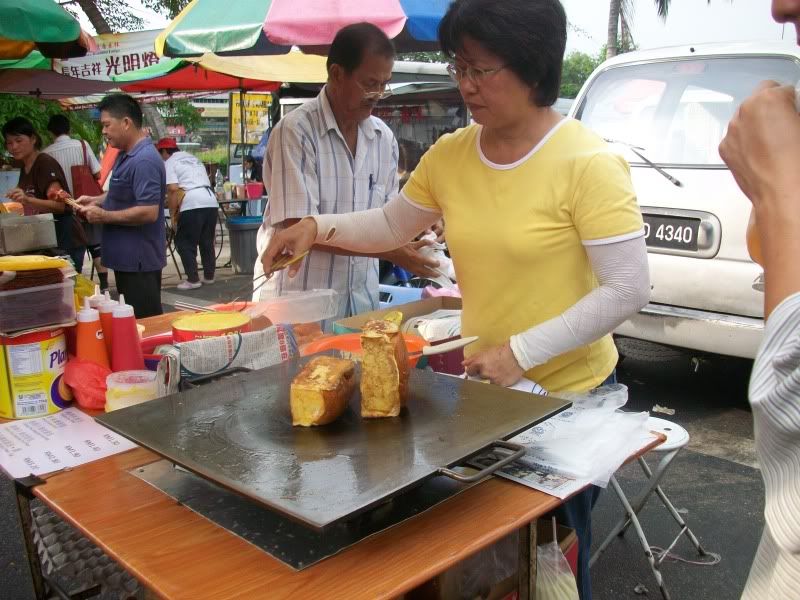 Mmmmm....appam...and appung...and another appam thinge. I really have no idea what their names really are...when I was growing up, they were known to me as the 20 cent thing, 30 cent thing and the 50 cent thing (my fave was the 50 cent one)
Although now, the prices are very much more inflated --- it's more like the 50 cent thing, 90 cent thing and the $1 thing.
Isabel with her goodies.