Isabel's Full Moon Birthday is today (Chinese tradition - basically means that the baby is now 30 days old) and her Porpor (grandmother) made her some red eggs...she was fascinated by it.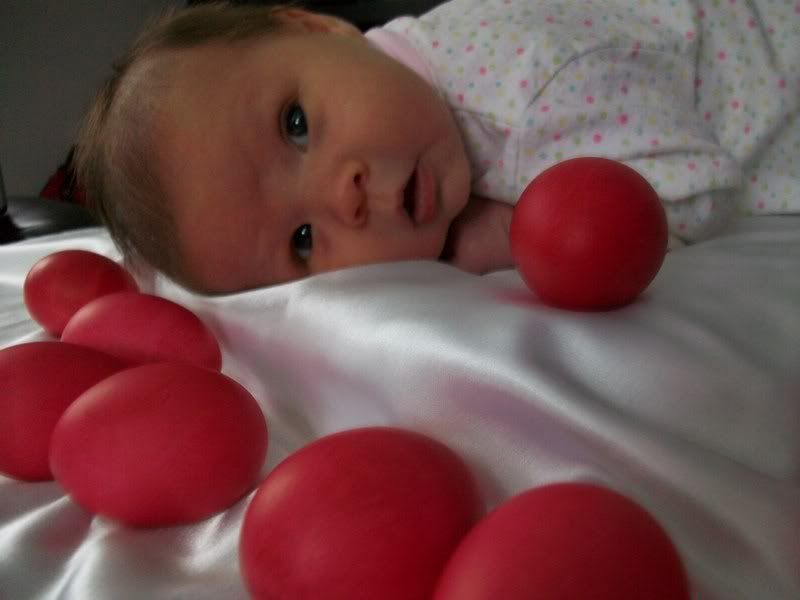 January 10th 2009 - 30 days old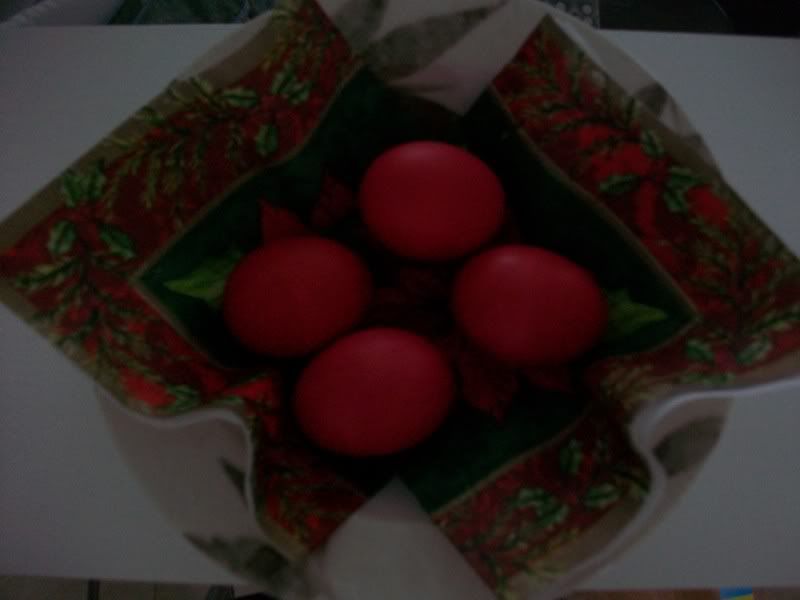 Mommy also got to finally have some soya bean milk! Woo hoo!
Unfortunately, that also means that I probably should start exercising to get my pre-pregnancy body back. Crap.