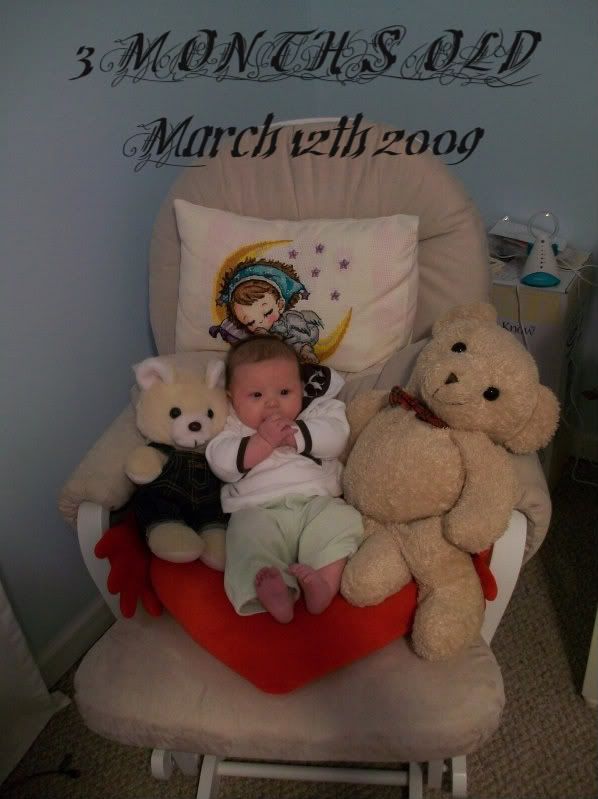 Isabel turned 3 months last week, and you'd think that it's her birthday by all the presents that came for her...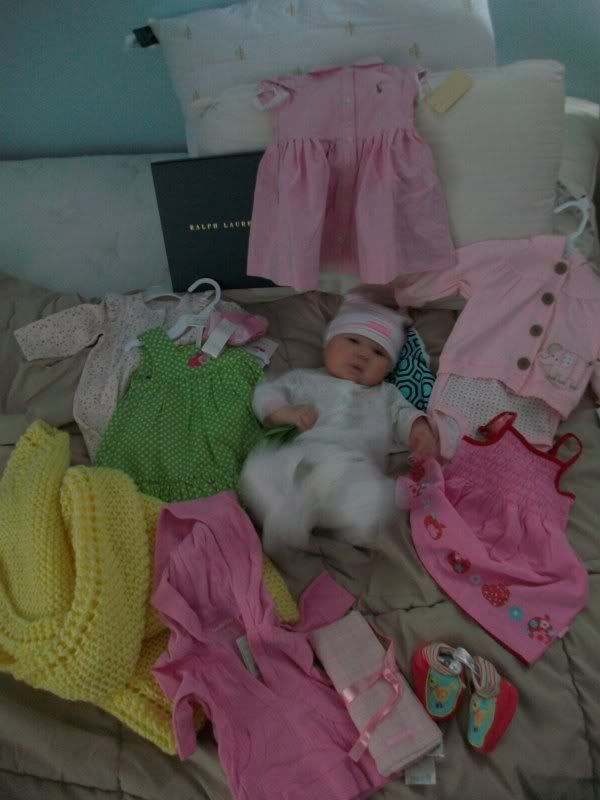 Another package from Down Under...This is her 3rd? 4th? Seriously, this child has more "friends" than we do. In it were the cutest stuff...absolutely love the hat...I had to put it immediately on Isabel. And those booties are the coolest! Thank you so much Godsister VN (and of course, Uncle C!)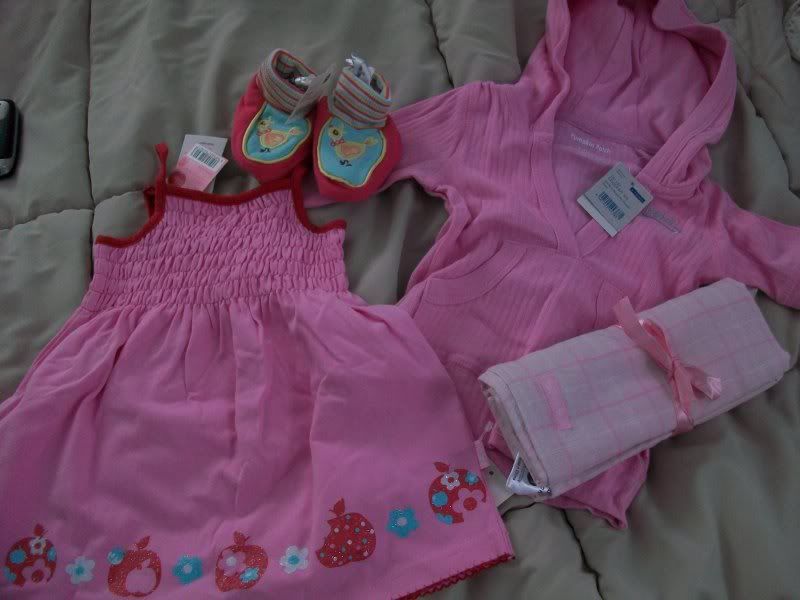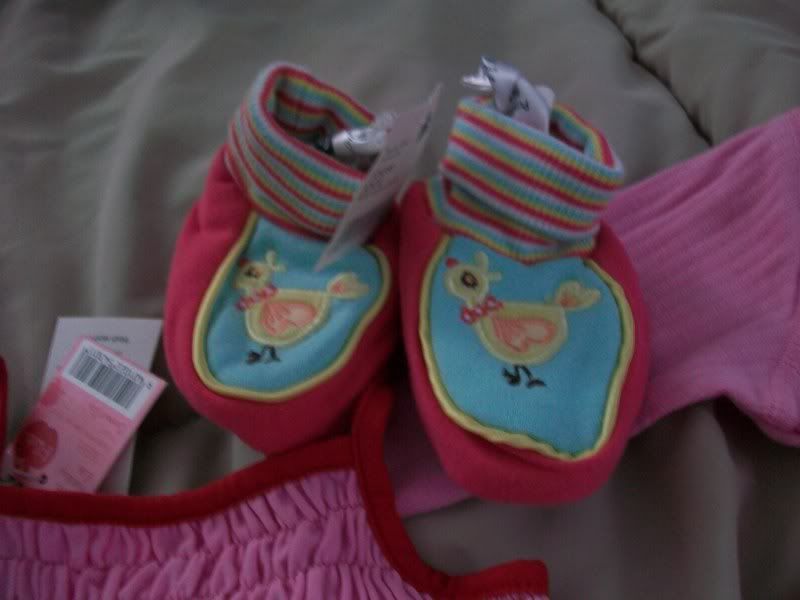 And then there was a very classy packaged one from Ralph Lauren. That's from her uber posh Godmother Sher, of course. Love the summer frock, and the bloomers that came with it. I have a thing for bloomers...I am SO glad that I ended up with a girl!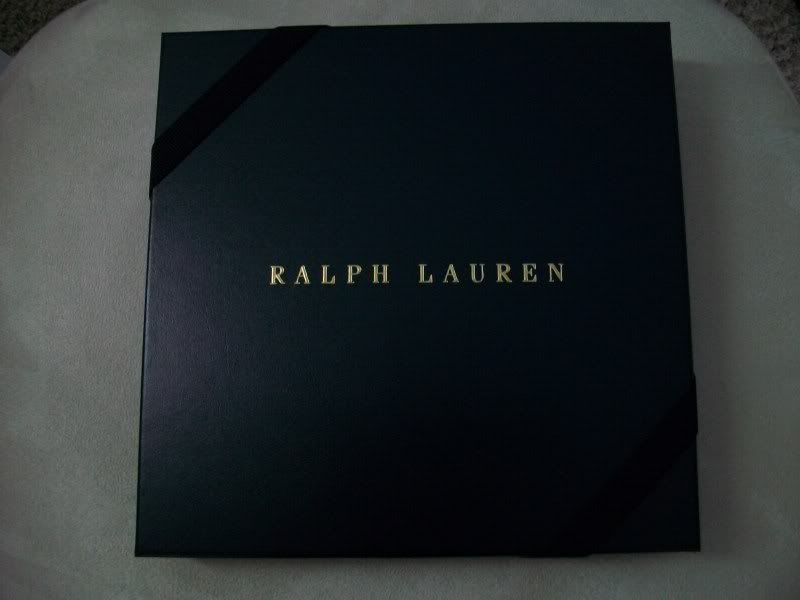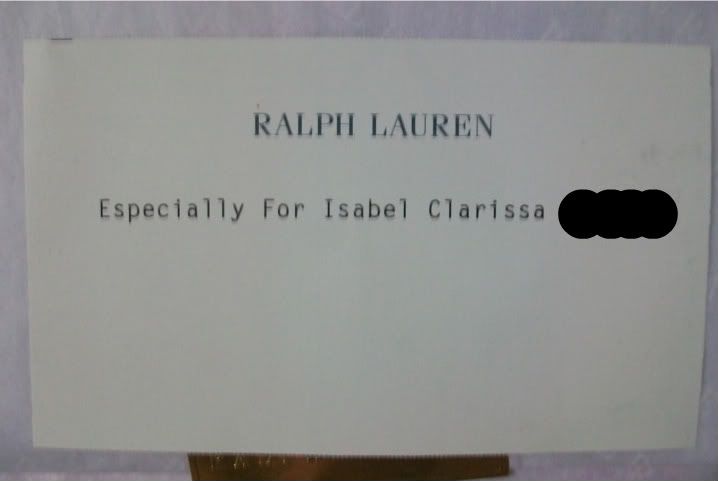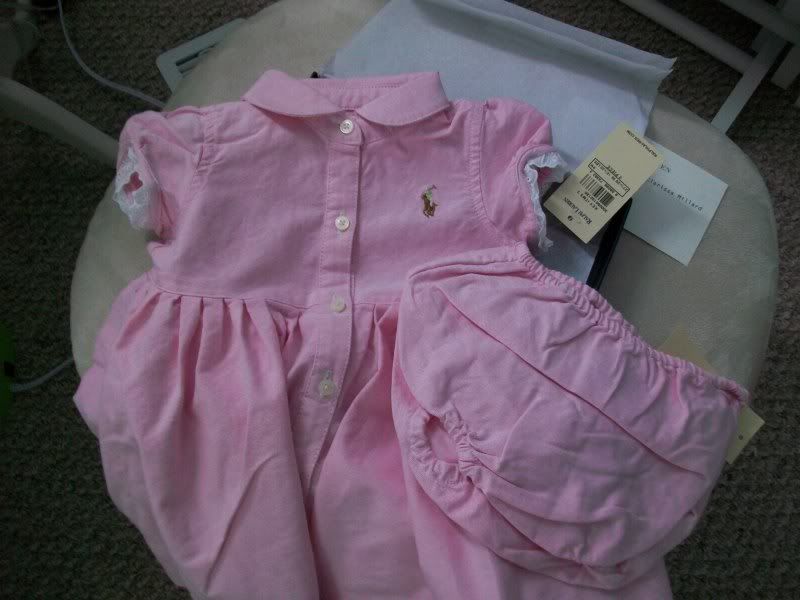 There is also a beautiful hand-knitted blanket from a lady that I work with. Now, I've never met her (she works in the IL facility), and I don't particularly have a lot of communication with her. So I found it incredibly sweet of her to take so much time and effort to make something for Isabel.
Oh, and check out her pants that she's wearing today....Aren't they awesome? I think they are heel-arious. Thanks again, Godmother Hua!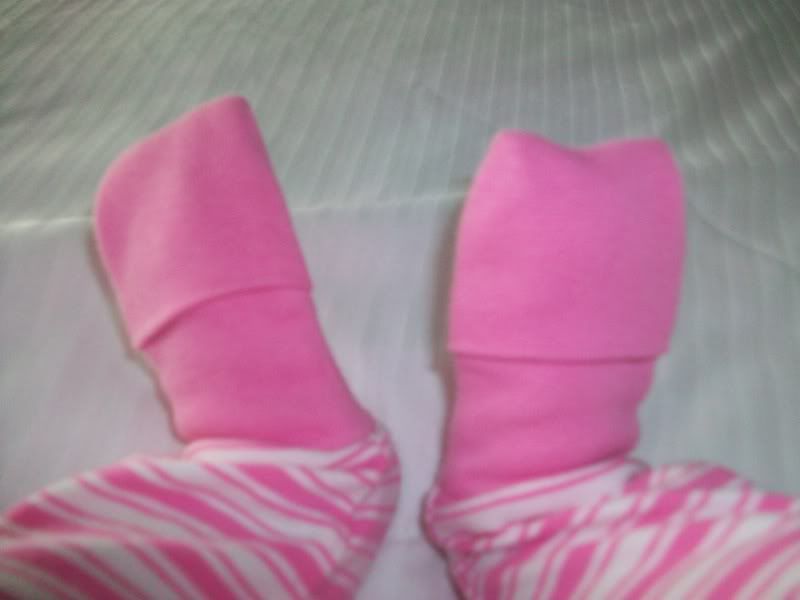 With all the excitement of opening the presents, she was all knackered out by the end of it...Ah...the stressful life of being a baby...