It's been a long time since I last painted furniture. But I started acquiring furniture again this summer (aka yard sale mecca) and I have to say, it's been nice.
Isabel was also bitten by the painting bug. She's fascinated by it and wants to paint EVERYTHING purple. Her room, her door, my table....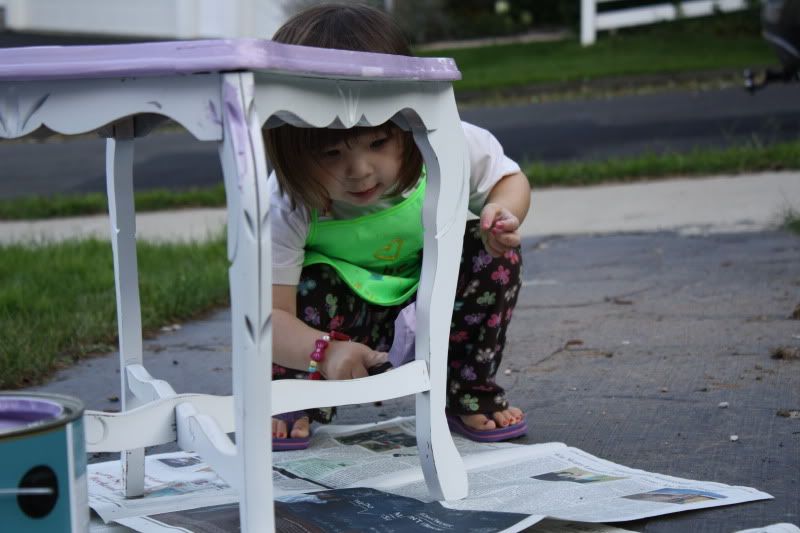 She chose that particular purple herself. "It's my favorite", as she so aptly puts it.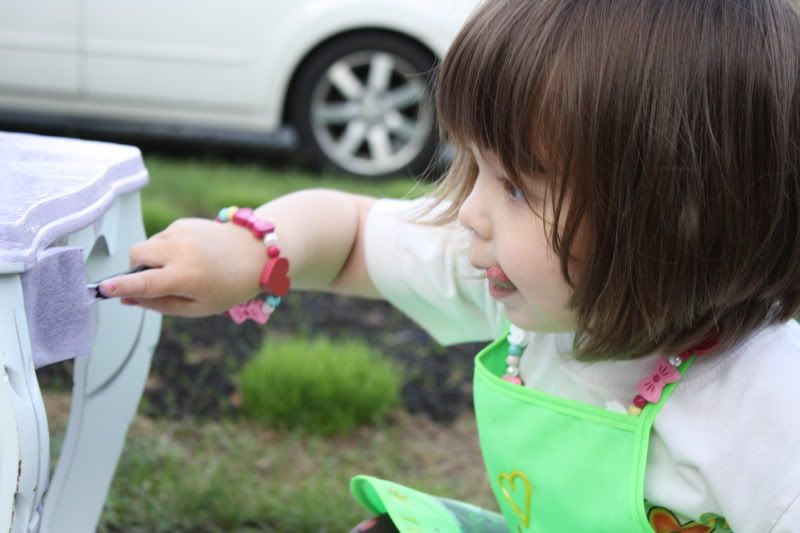 Love how she sticks out her tongue in concentration =)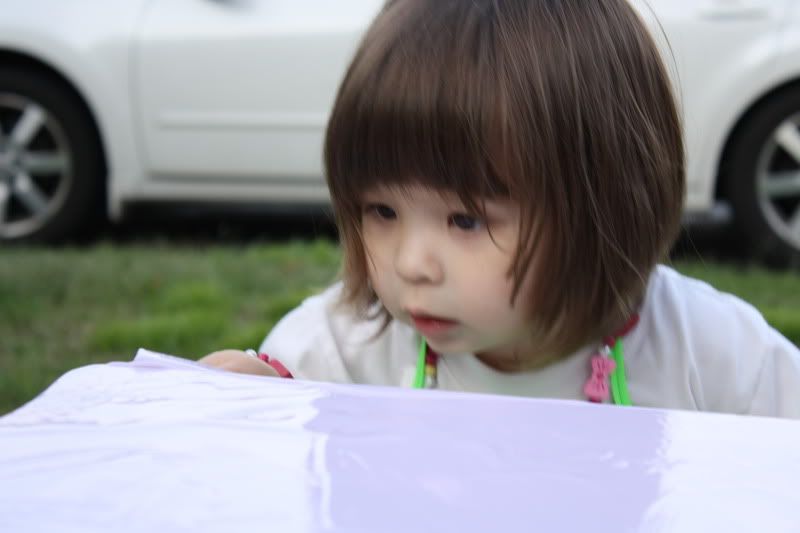 We take our painting very seriously around here.