We've been missing in action for quite sometime now, and I do apologize for that (especially to anyone who had Izzy withdrawal) It's been....an eventful month. Besides struggling to keep up with a crummy new job, and trying to get one step ahead of those darn weeds, we've been preoccupied with a few other things.
Izzy is all signed up for ballet and tap class and has been "breaking in" her ballet slippers for about a week now. By the time her class rolls around, those shoes will be in tatters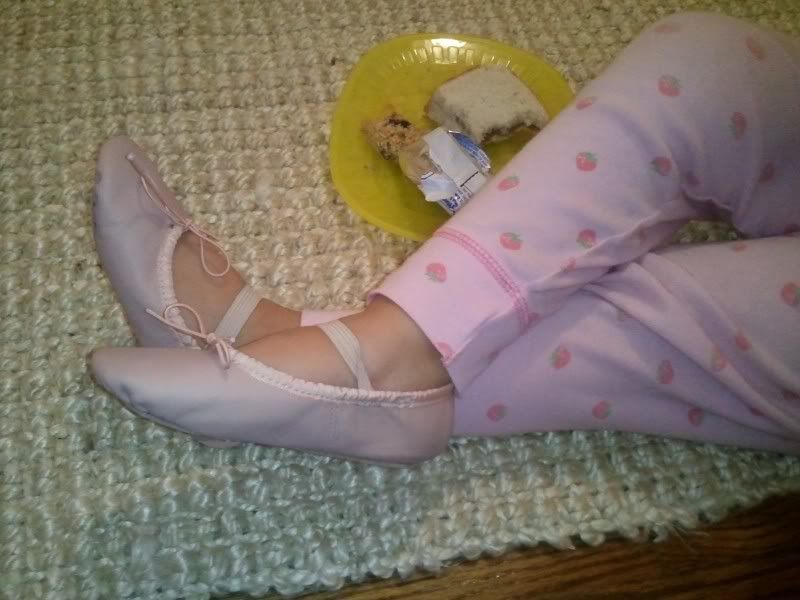 I've attempted simple home improvement projects all.by.myself - I am woman, hear me ROAR! =0)

We've sheared our locks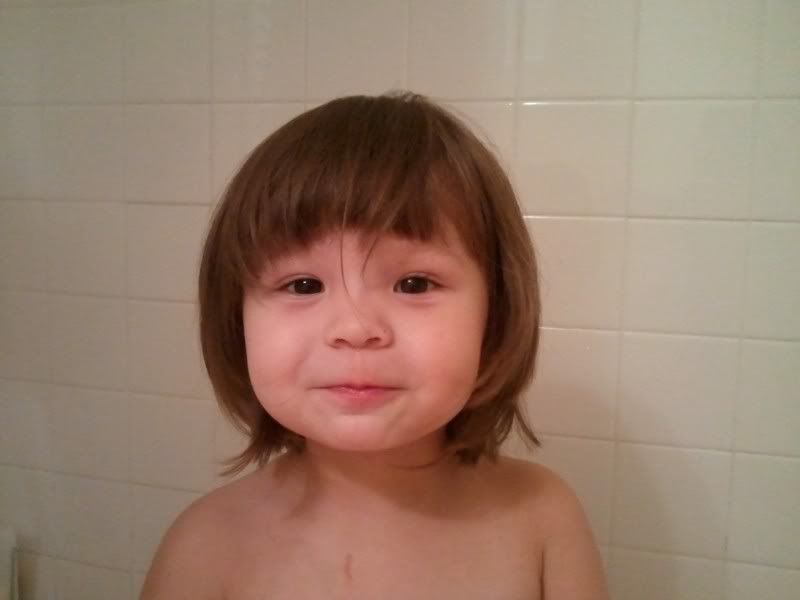 (I did too, but since it's gotten some unfavorable comments *ahem*, I'm not going to post a picture --- it needs to grow about a 1/4 - 1/2" more anyway.
We braced ourselves for the hurricane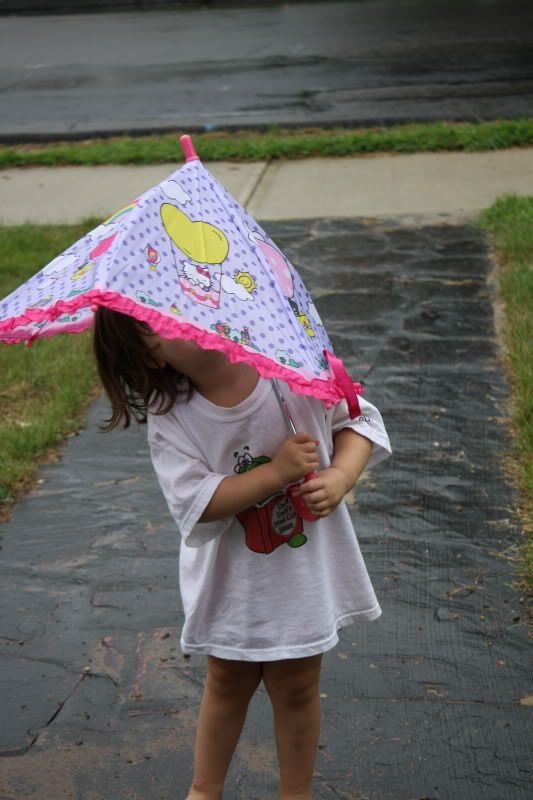 And were extremely fortunate to come out of it unscathed. Some areas around us were not so lucky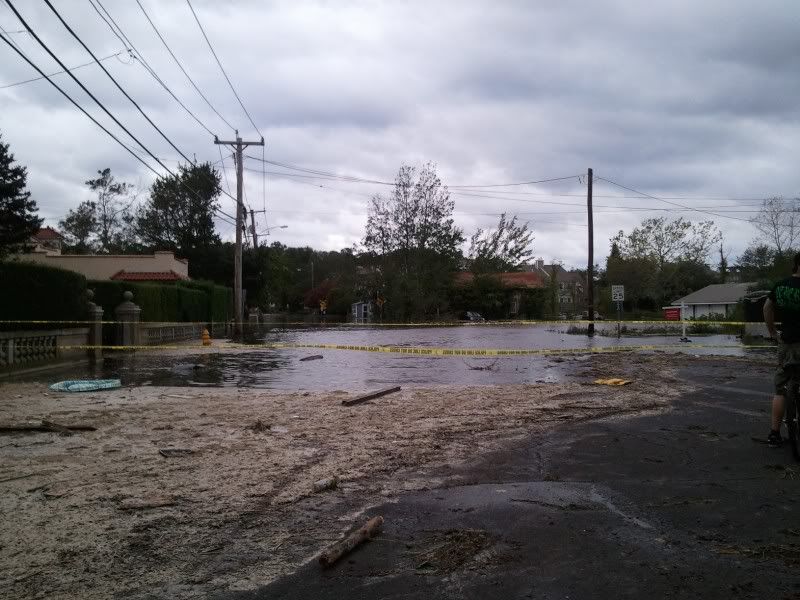 I've been attempting to organize. Gosh, I love organizing.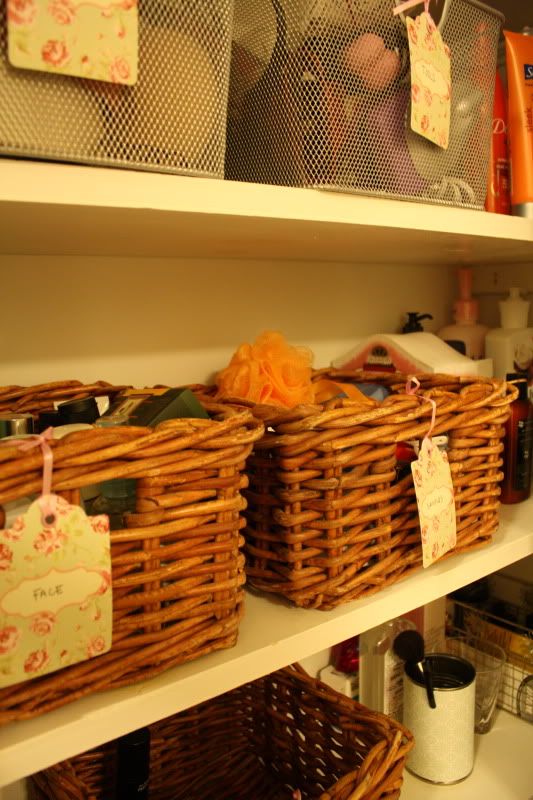 Sometimes it feels like I'm juggling more than I can handle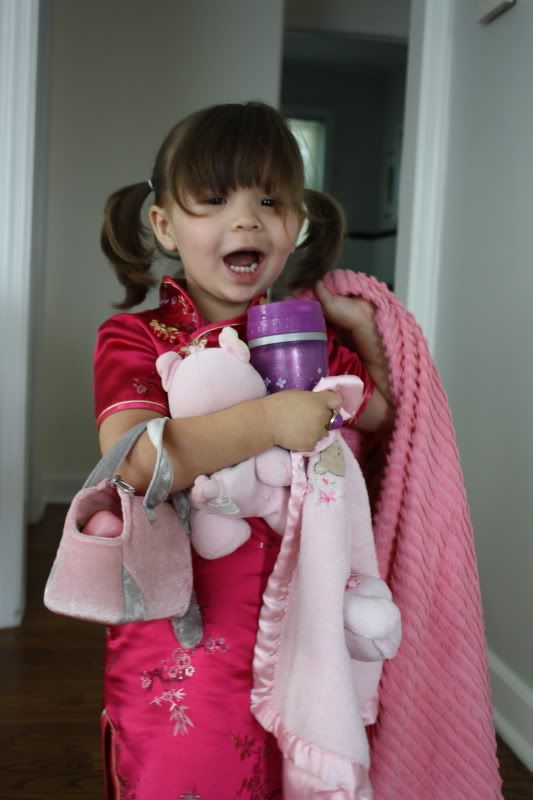 Other times, it feels like I'm sitting still...everything is prepared, and I am just waiting...Perhaps for the rest of my life to start? For things to start changing? For life to get better? Time is a funny thing
Izzy has also done a lot of growing up.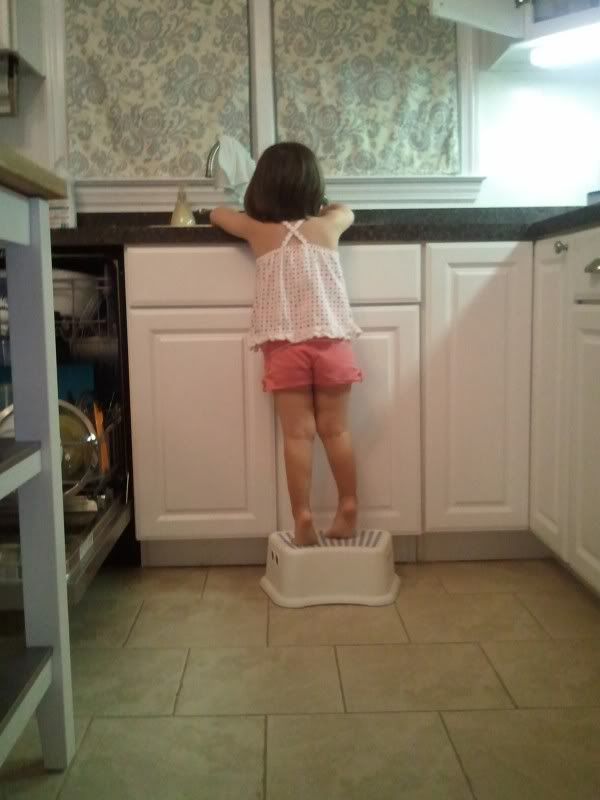 She's completely potty trained and out of diapers, her drawings have actual shapes in them rather than just scribbles, her thoughts are pretty insightful at times.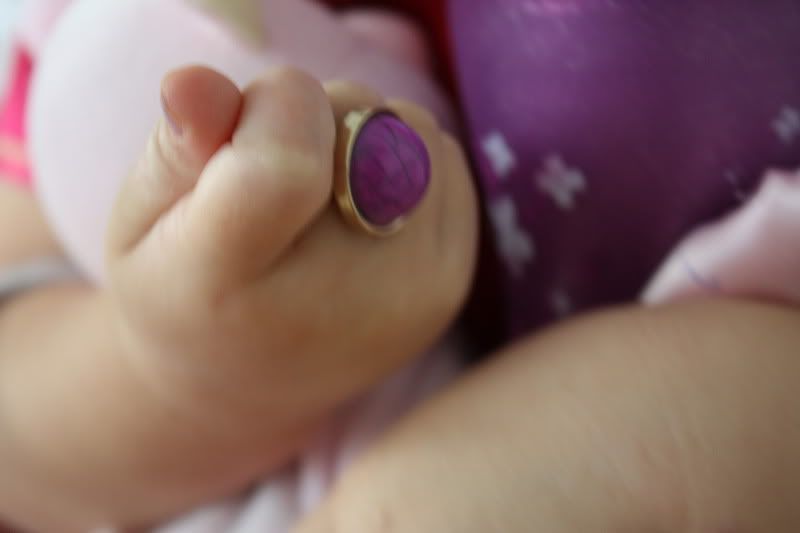 She's still a girly girl and her favorite color is still purple though.
We've spent a lot of time together at home for the past week since her daycare was closed due to Hurricane Irene. We try to take a walk in the evenings to go see the duckies that sometimes are found by the river near our house and today, she was saying "The weather is nice - it's not hot. It's good for a walk. We are having fun and having adventures."
She melts my heart.
Hope you've had a great month.
P/S: We love you, Great-Grandma! =)