Ok, finally -- something garden UN-related.
I SEWED!
=D
Yes, very exciting news.
I lead a very dull life, sorry.
It's been about a 7 month break from my sewing machine - there just wasn't any motivation.
I stopped by a yard sale on a whim about a month or so ago (even yard sales don't seem to strike up my fancy these days) and found a bag of vintage sewing notions -- I bought them with the hopes that it will help encourage me to take the time to sew again .
That, and I am somewhat of a hoarder (I wonder where I got that particular trait from...I'm looking at you, mom!)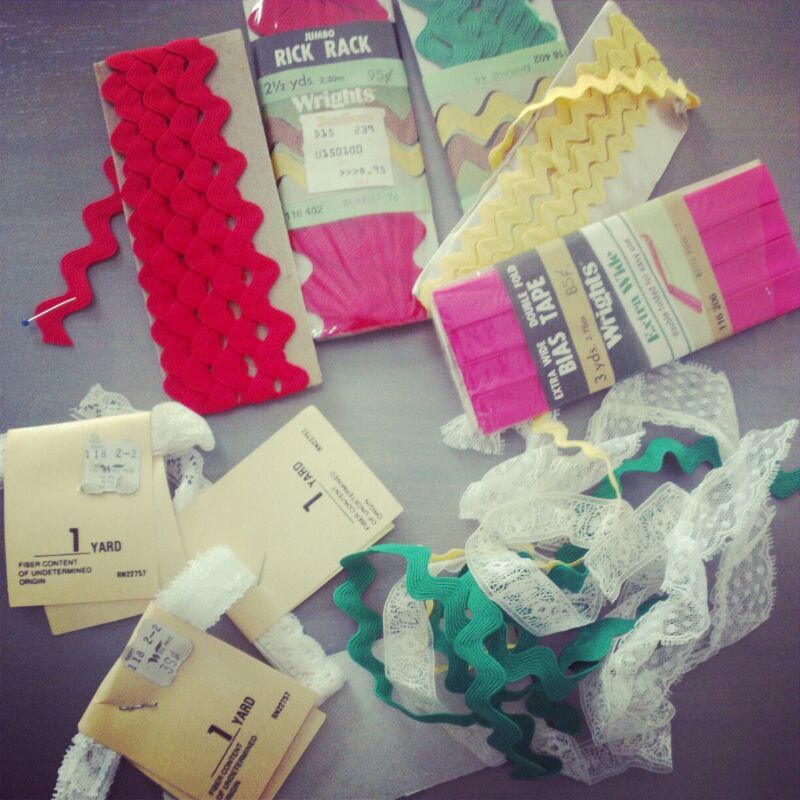 All for a grand total of...a dollar. Gotta love yard sales.
The other part of the story is this:
I've been looking around for something that won't be an eyesore, and even those would cost me a good $30-$40 on the cheap end of the scale.
And I'm cheap.
So, with much encouragement from my daughter (yes, really), she sat at the sewing table, doing a workbook to practice her alphabets, and I cut out the fabric.
And voila!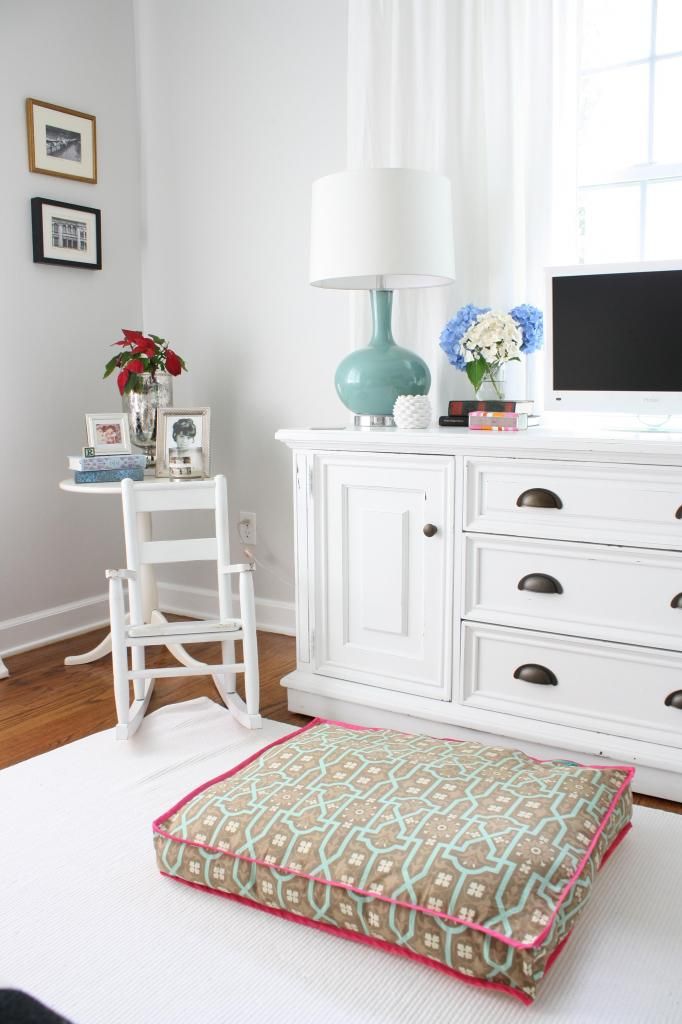 A complete "how hard can it be" wing-it project, where I ventured into using an invisible zipper for the first time.
It is essentially a pillow cover, in which i stuffed Isabel's old crib bumpers into (we are all about recycling here), hence why it looks a tad lumpy.
But it works
All for a total of $2.10
(for the zipper. I hoard fabric as well)
Because Melly is slightly dumb hyper, Buddy worked as a better model
(which then resulted in her getting jealous - again - and tried to bully him off it. Fun times)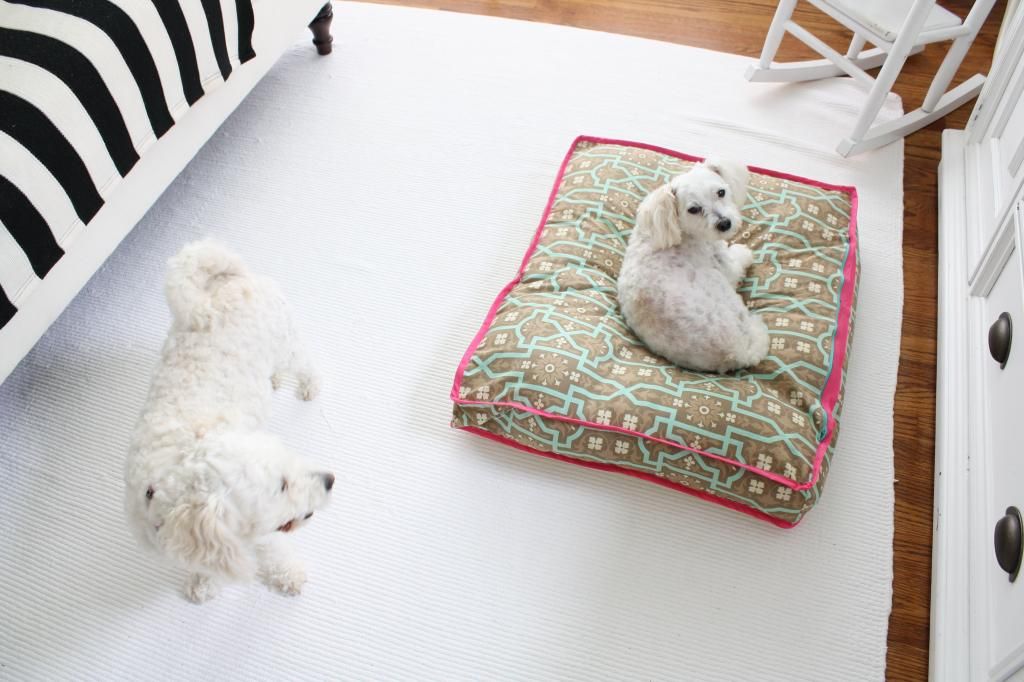 The other side is made with cozy flannel , to suit the colder months.
And it makes a nice contrast, in case I get sick of looking at the print.
And also because I ran out of the cotton print fabric.
Here's the interesting bit (to me, at least)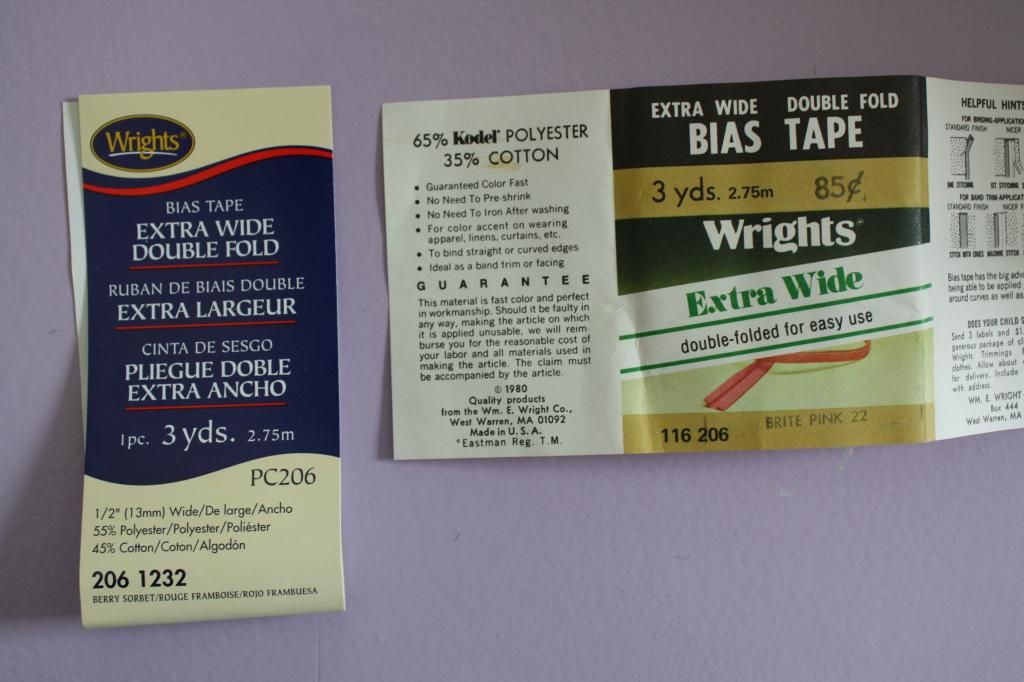 Because I was working from my stash as much as I could, I used bias tapes that were produced about 30 years apart.
Do you notice a difference?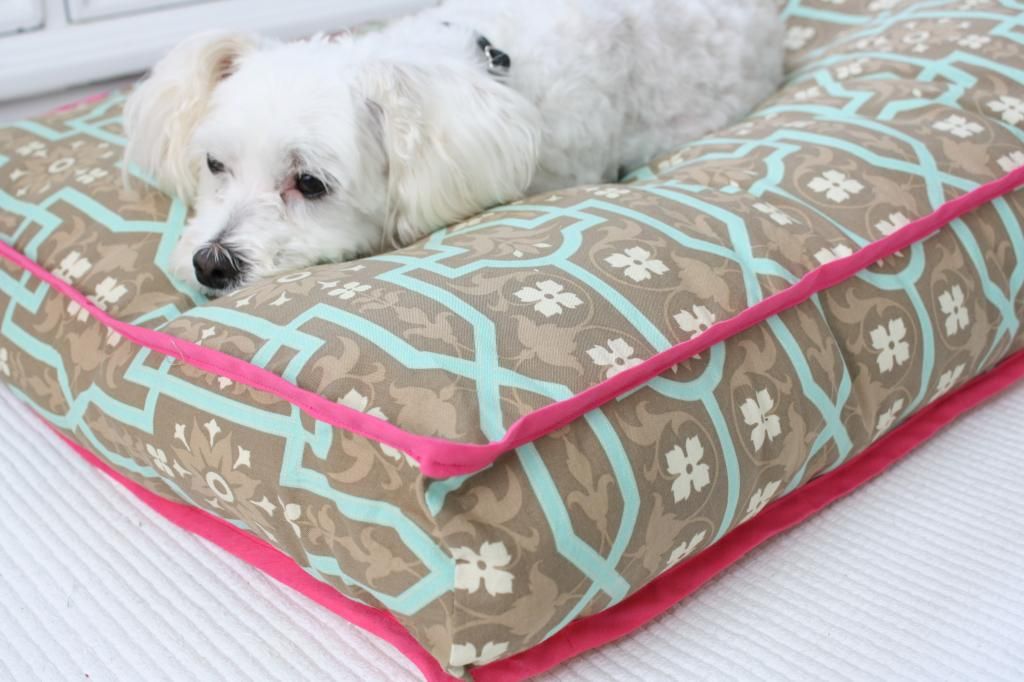 The bias tape for the top trim was made in 2008.
The one on the bottom, in 1980 (purchased from the yard sale)
I think...or perhaps it is the other way round...
Regardless, there is a slight color variation (Brite Pink vs Berry Sorbet - seems like the names got a tad fancier), but other than that, I don't notice much of a difference.
I think that is amazing.