Today is the last day of me being in my 20's.
While I don't appreciate getting older (the wrinkles, the body changes...ugh -- I essentially stopped celebrating my birthday when I turned 25 - worst birthday EVER), I think I am looking forward to being in my 30s.
I lead a very non-exciting and unadventurous life.
Much as I aspire to be, I will never be that heroine in books that get whisked away on a whirlwind romance that ends with splendor and everlasting love. I will never be the person who has a network of connections that allows me to travel round the world, staying at mansions and villas, hobnobbing with the rich and famous.
Why? Because I am too darn practical and introverted for that.
And I have come to terms it.
What I wish for these days is actually to have a calm and quiet life.
They say a life without risk is not worth living.
I say, I've had my fair share of devastating life events and I have no desire to go through that again.
EVER.
Now that I am finally older, I have realized this:
Life isn't about grandeur, or flash or about huge accomplishments. It isn't about that big promotion, or having a closet full of designer items (although there's still a tiny part of me that still thinks having a vintage Kelly would be awesome)
Not to me.
Not anymore at least
It is about the little things. The simple things. Things that hit closer to home.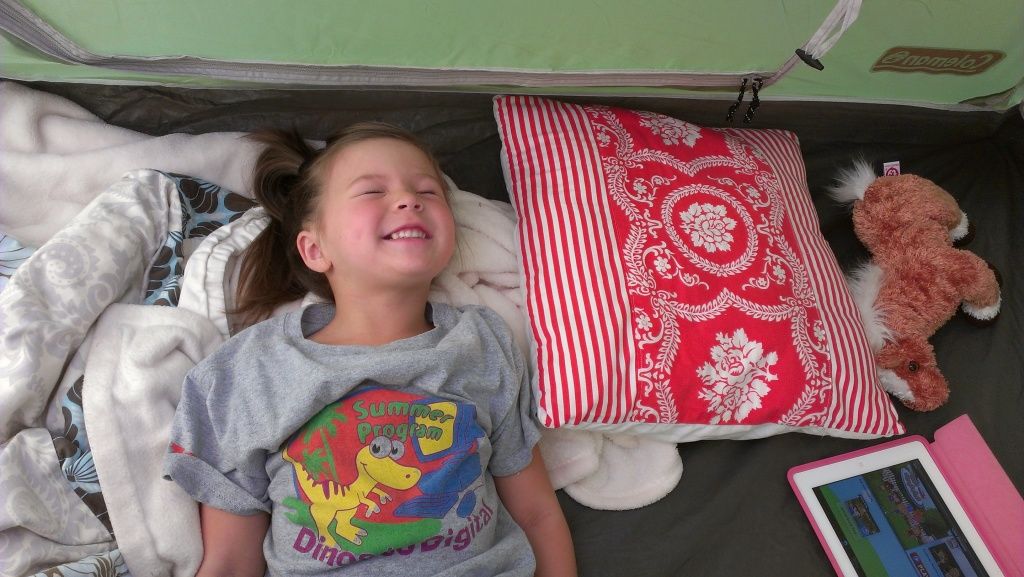 For one - ensuring that I set time aside to ENJOY Isabel being a child. To cherish the fact that she still thinks I'm one of the cool ones, and actually WANTS me to spend time with her, playing, cuddling, watching a movie, crafting....
Camping in our backyard...
Going to carnivals and sitting on rides together (most fun ride...EVER, this one spinning one)
Impromtu picnics at the end of a ...gasp...workday!
Quiet time reading...or playing Gardenscapes together on the Ipad...
THESE are what is important.
The warm comfortable feeling of being needed, wanted, cherished.
Loved.
Sometimes I need to work on remembering it. Sometimes I need to be hit on the head to remember it.
But I try.
"Children deserve your best, not what is leftover."