This Fourth of July, our house was packed.
There was a lot of food.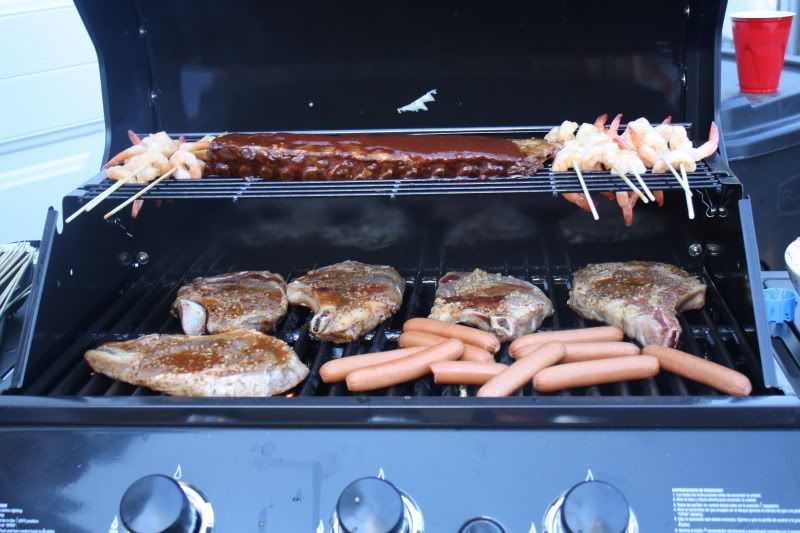 A lot of booze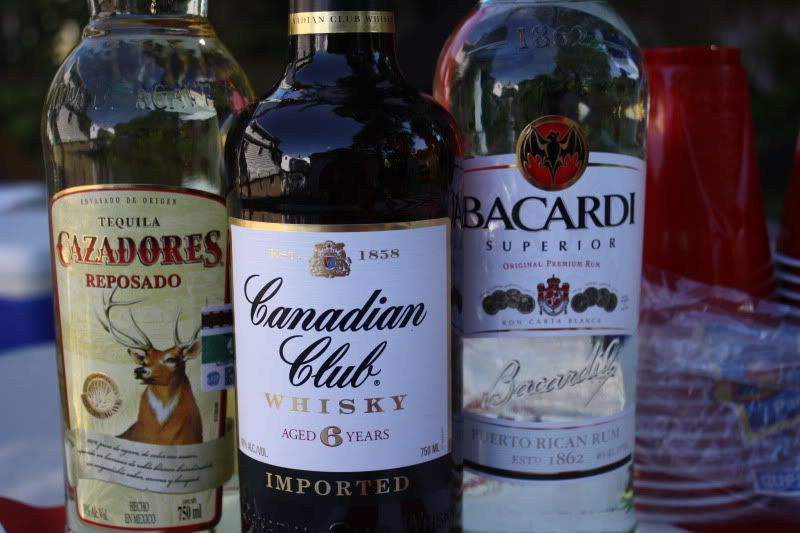 A little girl slurping it up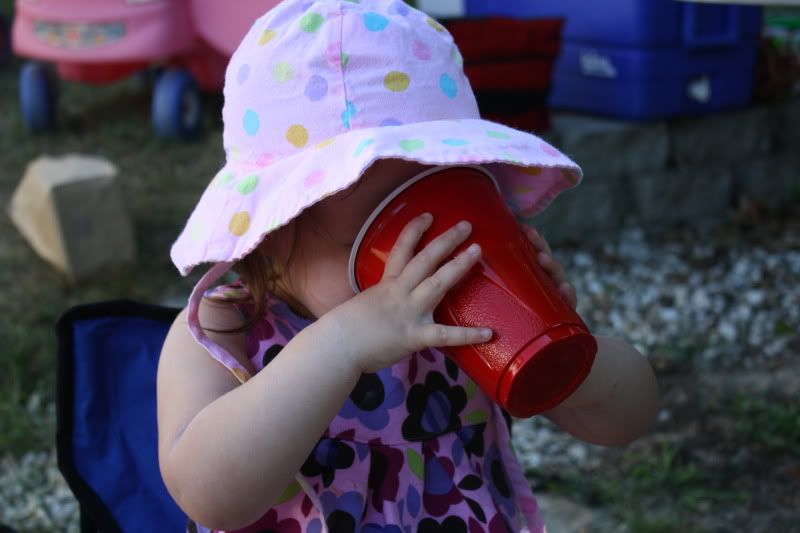 "What are you looking at?"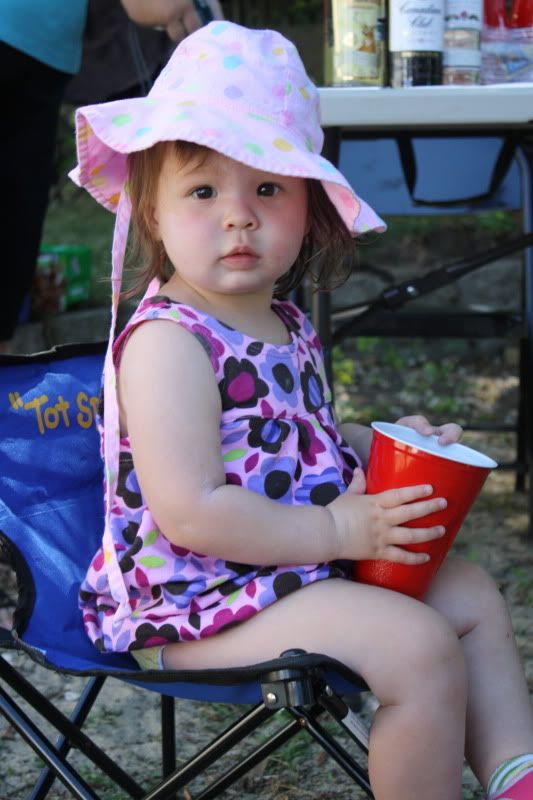 There was.....some kind of tossing game...
That entertained the guys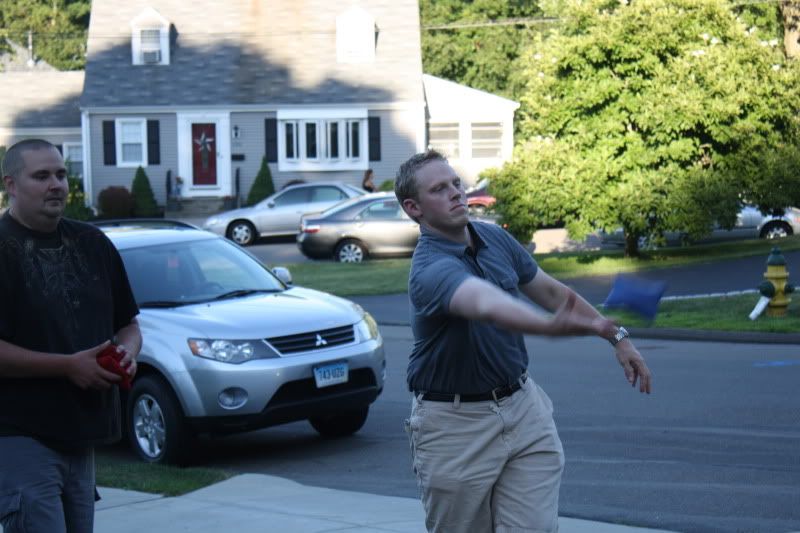 And there were water balloons, that entertained the kids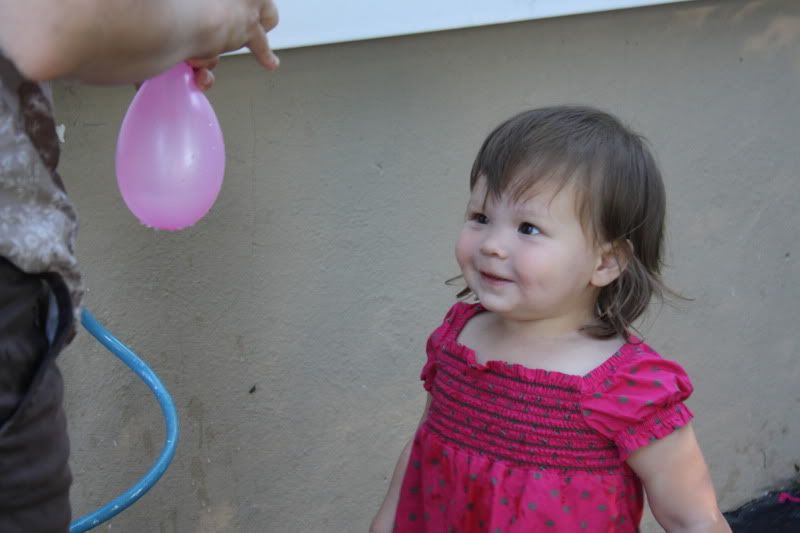 Oh yes, very much so.
And best of all, there were fireworks.
Where we had pretty good seats, from our front lawn.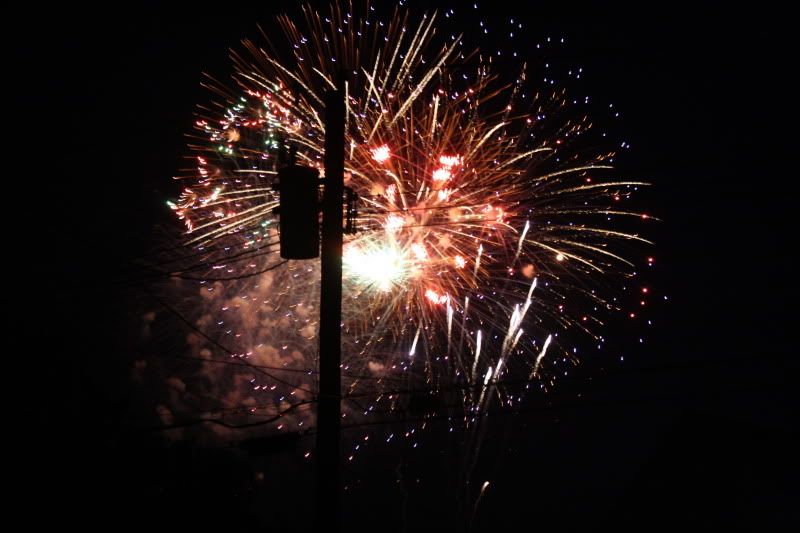 Hope your day ended with a bang too