Today, one of my friends is getting married. S&S, I wish you both all the happiness in the world.
I whole-heartedly wish that I could be there to join in the festivities, and also, selfishly, so I can surround myself with friends, as I need that right now.
It's scary to think of how many years have past by since we were all in high school together. And it's comforting to know that regardless of what happens, we still have that connection.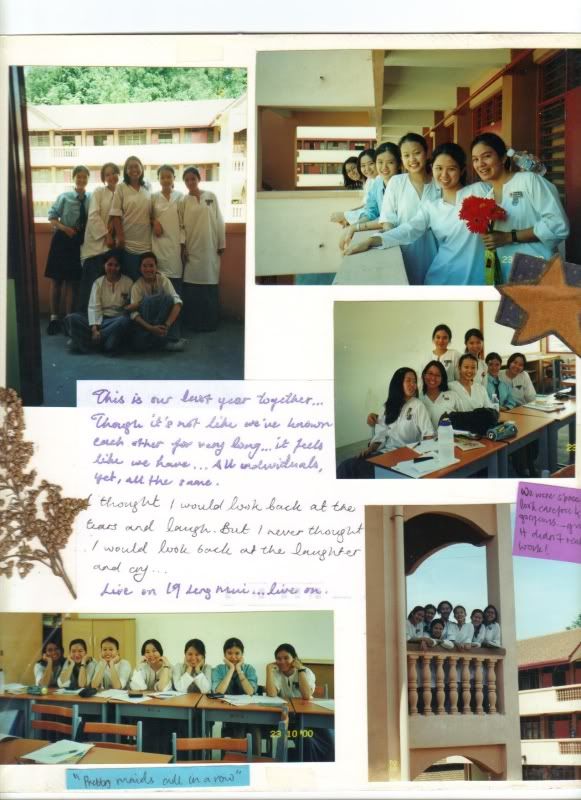 To all you ladies, I love each and every one of you.
(And to J as well...you were probably too busy being Ms. Head Prefect to goof off with us in these
pictures! ;p)

EDIT: And Ms V!!!!