I have a tendency to hoard things that I like. Particularly books. And sometimes, craft books. One in my collection that I've had for awhile is the
Wee Wonderfuls
book. I've flipped through it a number of times, ooh-ing and ahh-ing over all the various projects that can be made. And I have dreamt of making every one of them. But you know how that goes.
But, after a particularly bad week at work where I just wanted to tear my hair out, I sat down and began. (Crafting, not tearing my hair out)
Meet Olivia (named after the
pig
- although the doll is not remotely swine-like)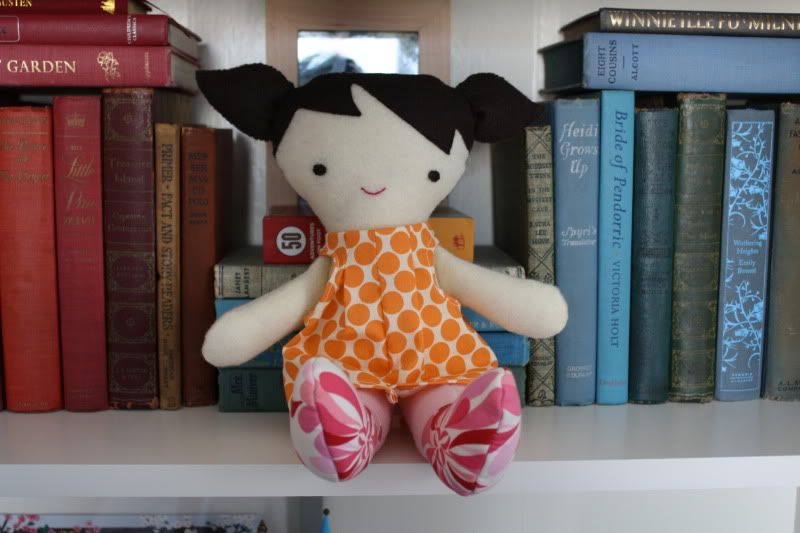 Typically, I do NOT enjoy handsewing. But this was somehow different.
I used the Tag-along doll pattern, but made slight changes to it so that she can be dressed or undressed as you please. (the original had the dress sewn on)
And of course, because Isabel and her bellybutton is legendary, I had to put a bellybutton on Olivia.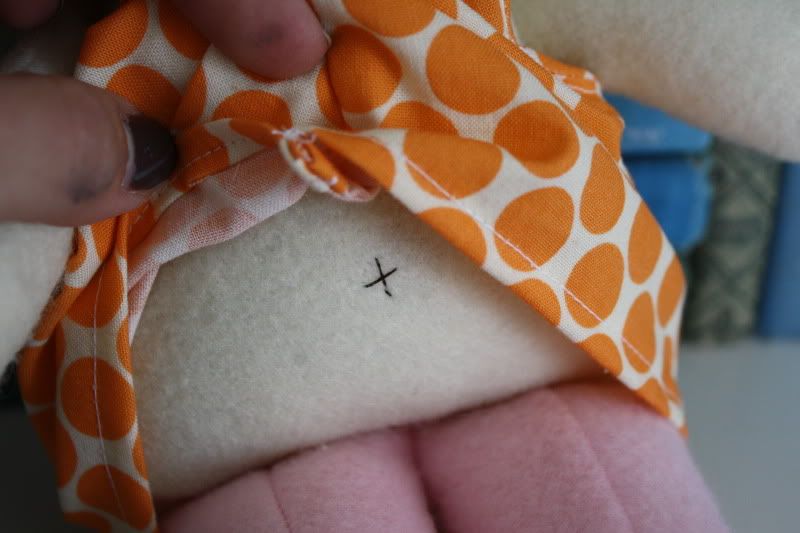 She's made mostly out of felt - I don't think I'll do that again. I used the felt by the yard that you can find at Joanns, but I'm not sold on the quality of it, even though it came
recommended
by Dana from MADE. Next time, I may just use fleece for the whole doll (which I ended up using for her legs)
The dress was a fun make-up-as-you-go-along piece.
I think I may make a blonde version for one of Isabel's best friends for Christmas.
And because I have it, here's Isabel modelling her pajamas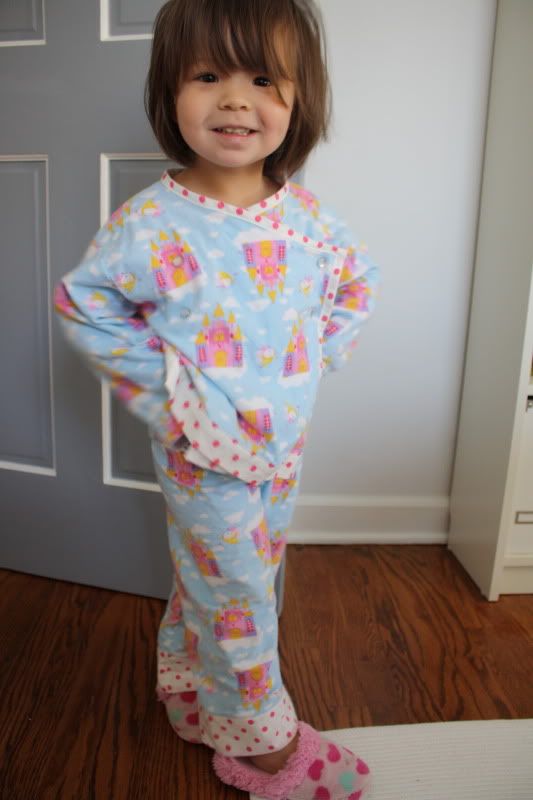 It's the same Emma Hardy pajamas pattern from her
Making Clothes for Children
book as this
post
Although I have to warn anyone who's going to make it -- there's something wrong with the pattern for the pajamas pants -- so use the Elasticated Pants pattern instead for the bottom.