Isabel is going to have a tea party.
A few hours spent on Pinterest to gather ideas, and another 3 hours spent on making the invitations, there's no backing out now.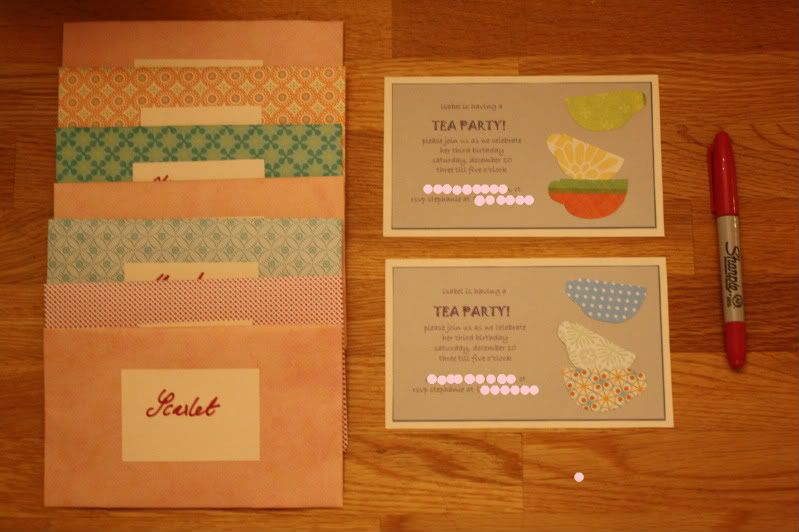 The invitations were fun enough to make, but I'm no scrapbooker. I'm sure that real scrapbookers (which one of the moms is) will cringe.
Lets hope I pull through.
(My poor mother. And brother. Who have to help with my hare-brained scheme)