It's our 3rd wedding anniversary this week. BUT, hubby is away on a business trip for the whole week. So booger to that!
I spent a very romantic evening painting the furniture - a very challenging task as I had to navigate me and my pregnant bump across various pieces of tools, furniture, wood and other crap that hubby has crammed into the garage in order to get to the pieces I needed to paint. Felt like Catherine Zeta-Jones in that infamous "Entrapment" scene that hubby is so entralled with - Haha...if only he could have seen my performance!
He gave me a good present though....last year was dirt (a whole heaping truckfull that got dumped onto our front yard) and this year was grout and cement (for the backsplash). But I always love it when a project is done! And the roses help too....Doesn't it look pretty against the new background?!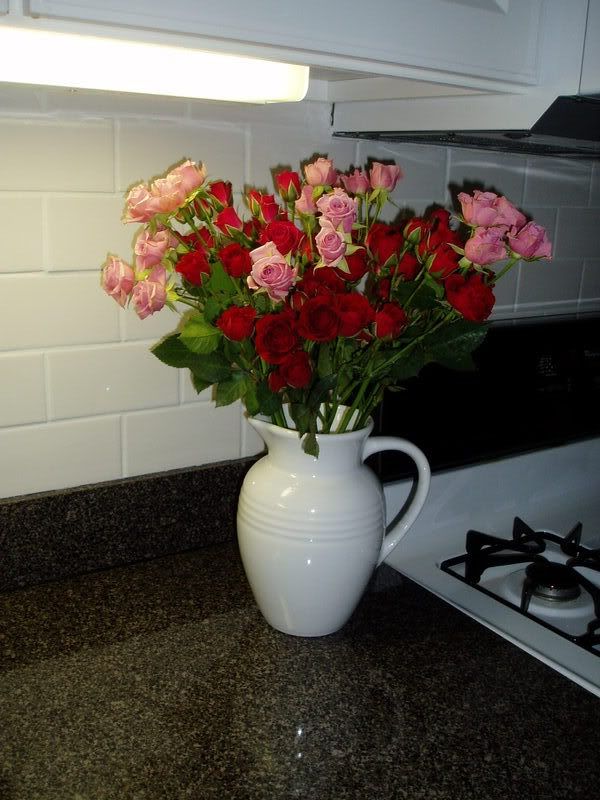 Happy anniversary, hunny bunny! (Our last one "alone"!!)