A few months ago (has it really been that long??!) we met up with a couple of friends, along with their cheery son, Corbin at a local farm (or was it orchard??), to pick pumpkins - and there were a LOT of pumpkins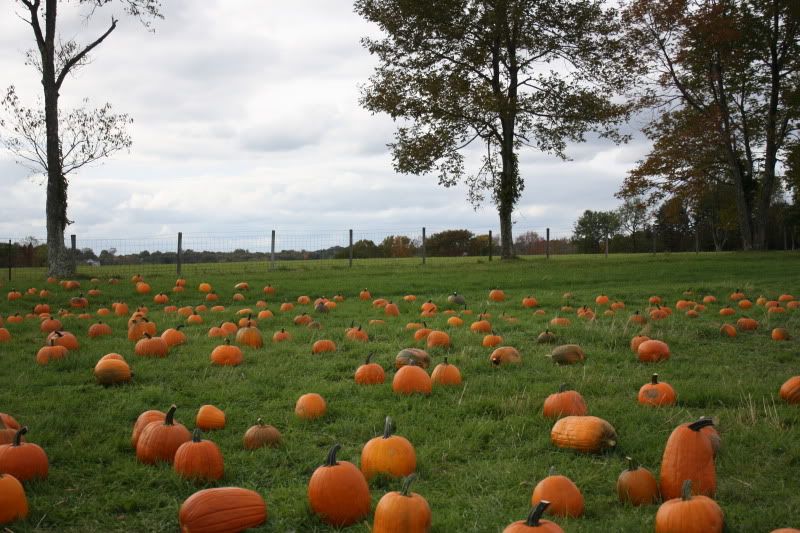 One got a little frisky and started biting nibbling affectionately....she had a thing for my husband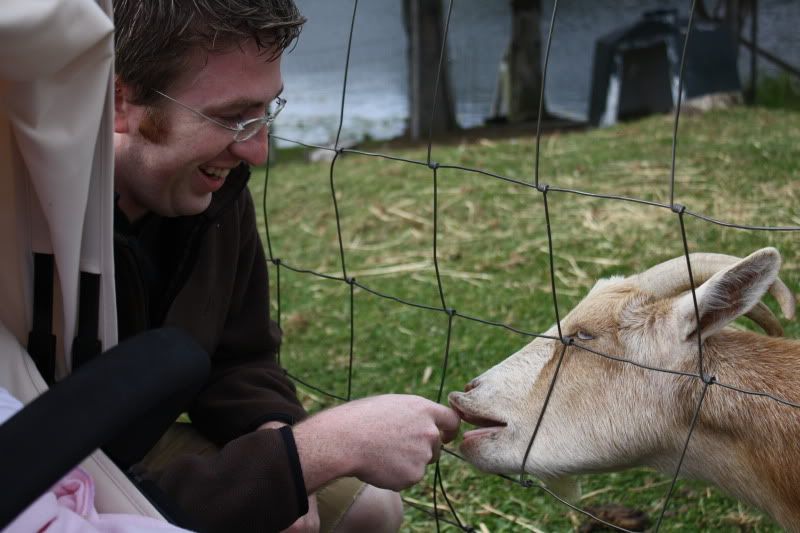 If you look closely, you'll notice that the creature probably has a full-blown case of the cataracts - just saying ;)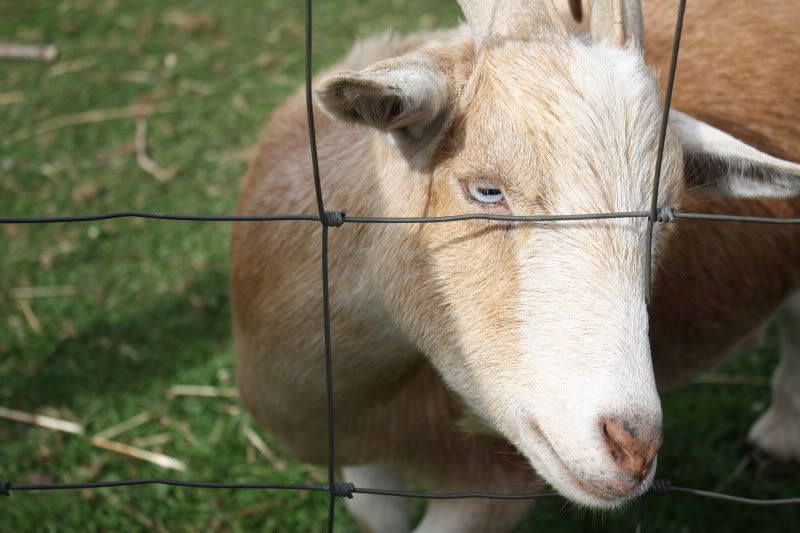 Isabel didn't think particularly much about the four-legged creatures




Although the "kid" of the bunch was pretty cute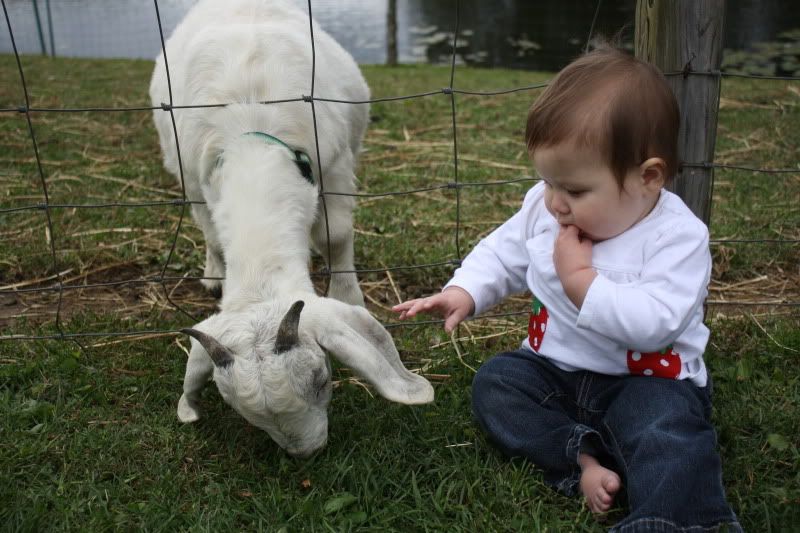 She had more fun with the GIANT pumpkins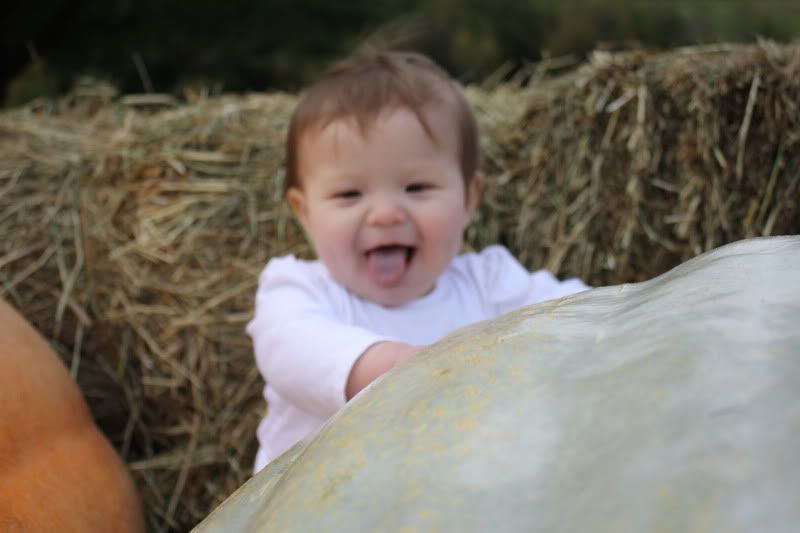 And with some of those that were more her size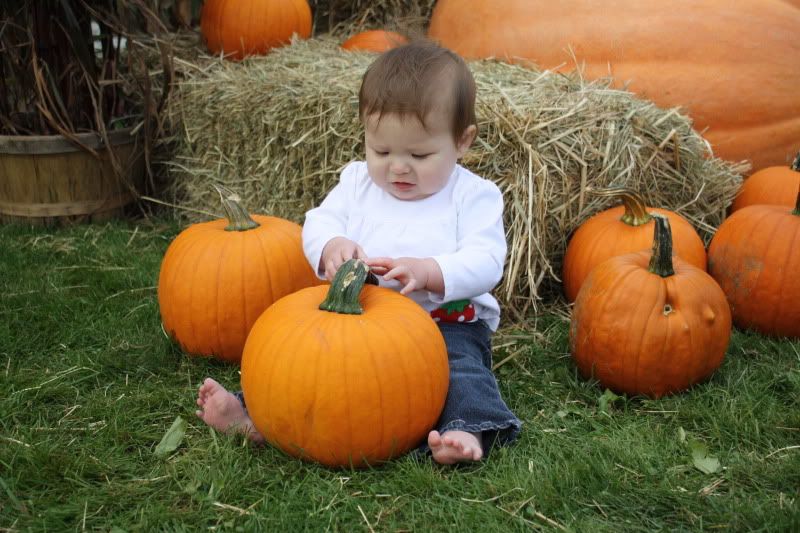 Staring at the rolling hills was also an enjoyable activity...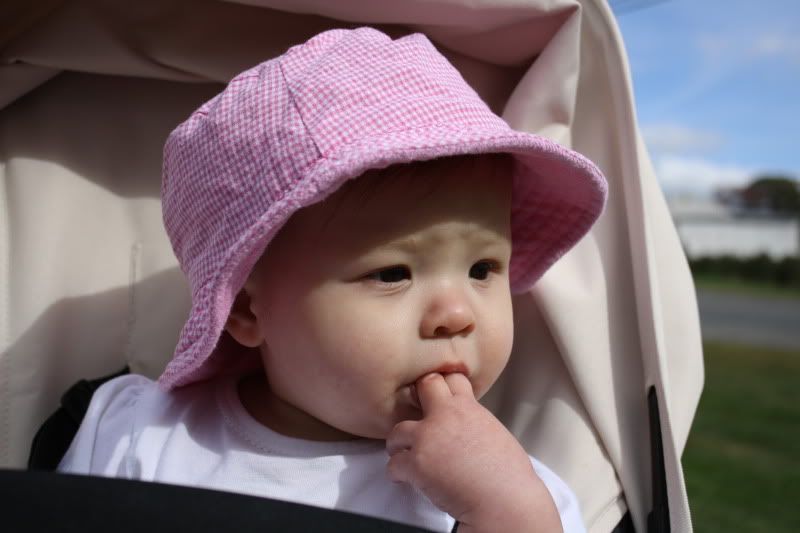 So this is one of the perks of having friends around -- you get family pictures!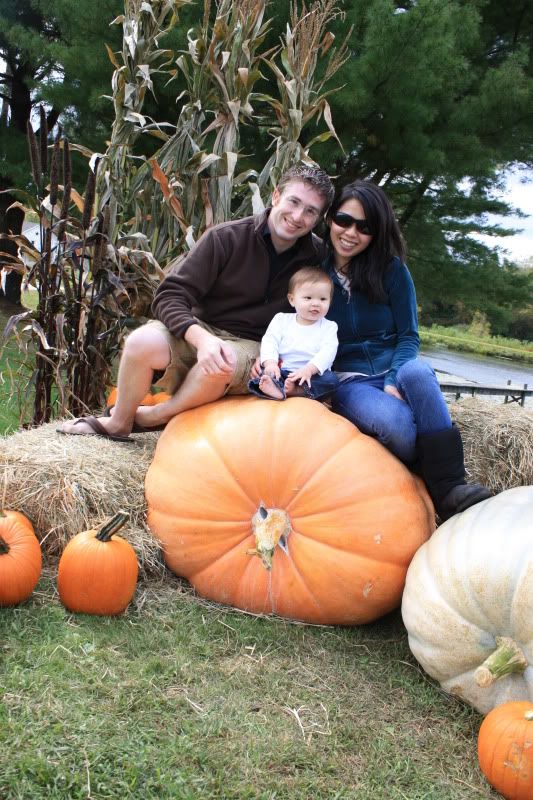 Because this is usually all we get: just Daddy and her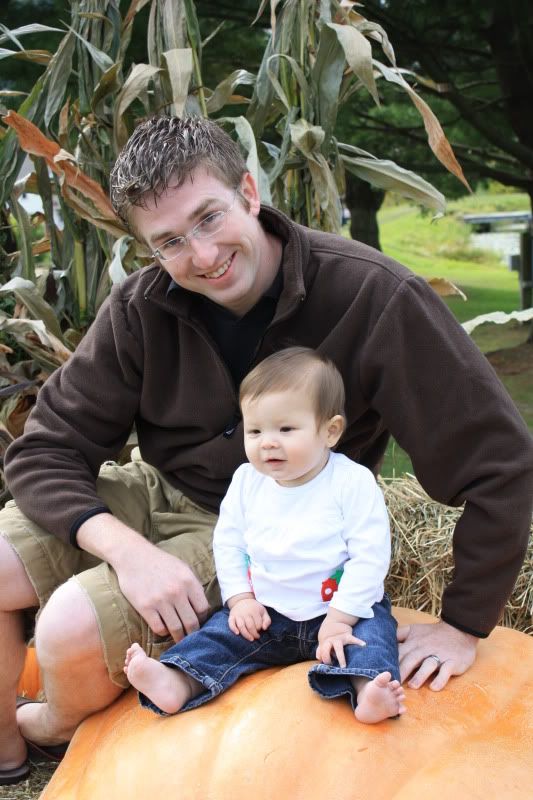 Here's Kevin and Jackie - Look how much Corbin has grown! He's a couple of days older than Isabel and at the time of the trip, he probably has 7 teeth and was THIS close to walking!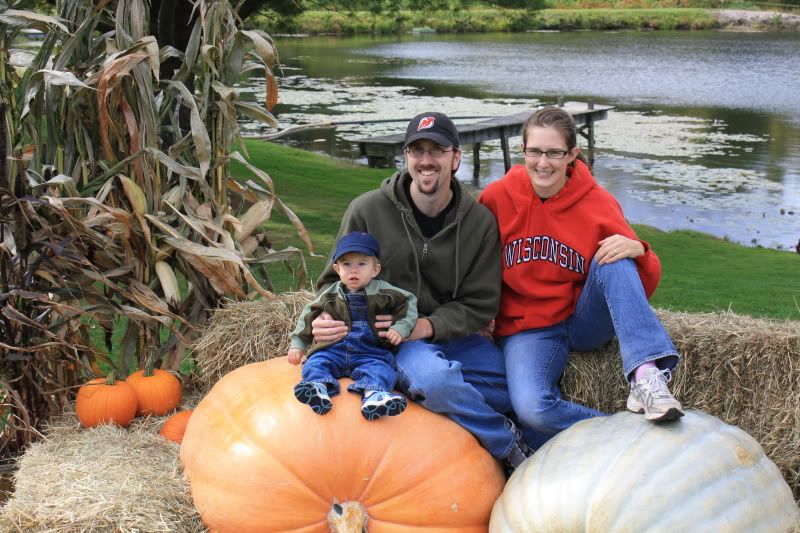 Jackie is an avid photographer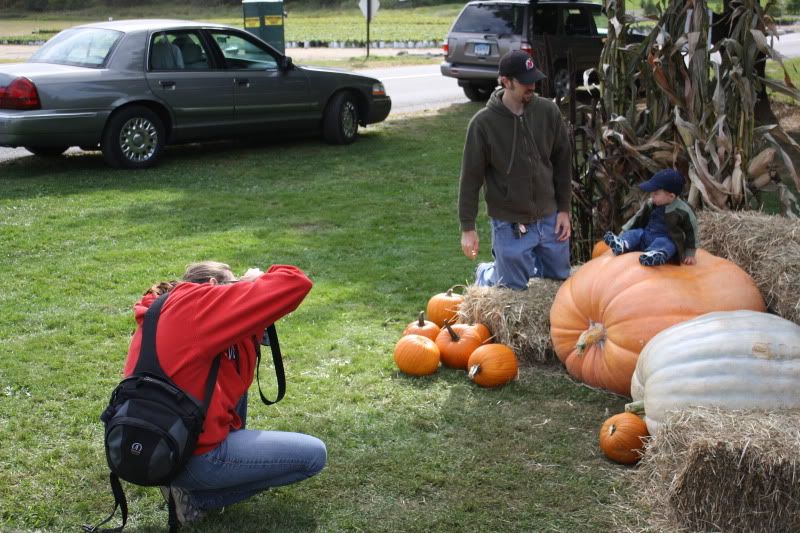 Her lenses make mine feel like a pre-kindergartener.

There was also a corn maze at this farm/orchard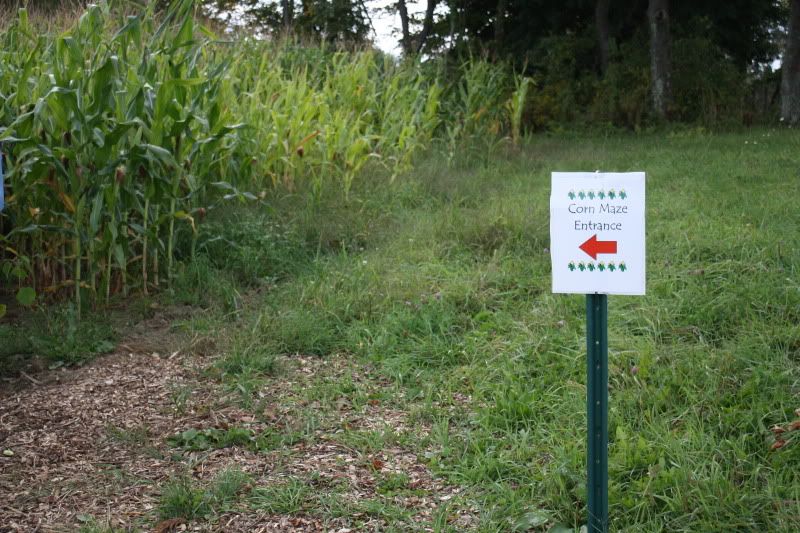 Before you enter, there's this story board at the entrance



Like the good, observant students we are, we skipped reading it.

Wish we hadn't though, because throughout the maze, there were these: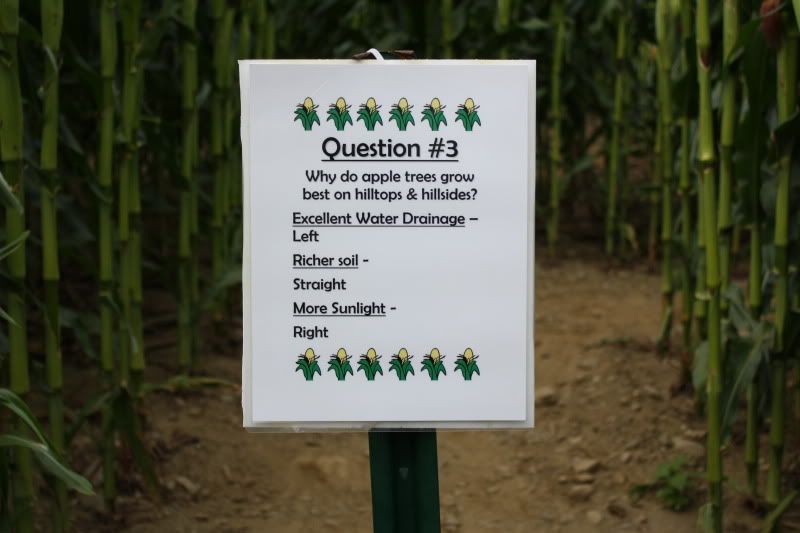 A wrong answer will take you through a dead-ended path.

Sometimes, they even throw you a curve ball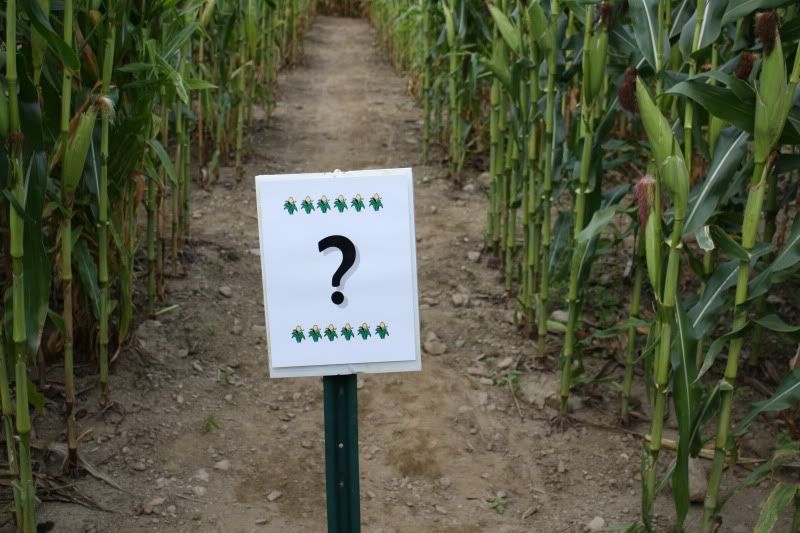 And you'll end up wandering every which way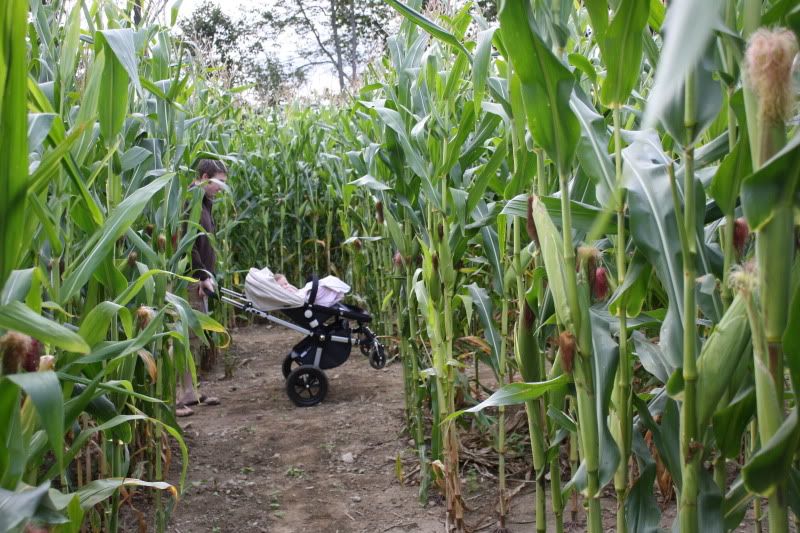 And sometimes you'll start thinking, "Am I going to be stuck here forever??"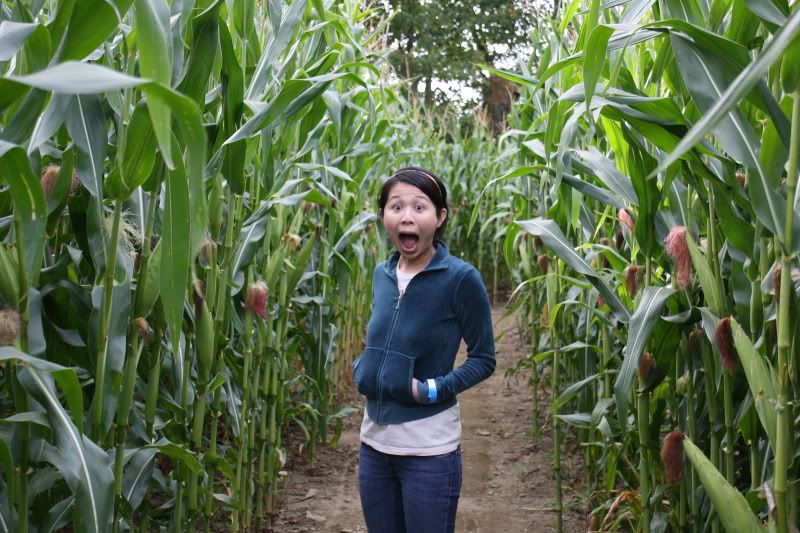 Corn DOES get a little ominous after a while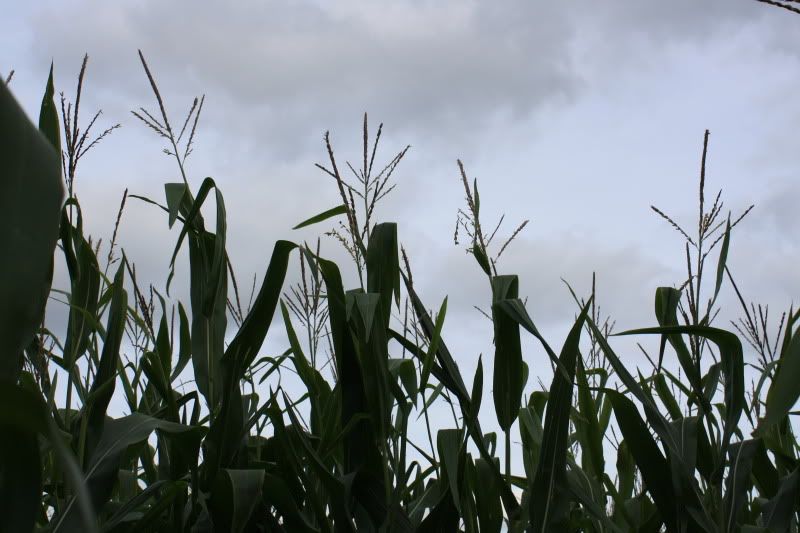 But, we found our way out eventually.

Here's hubby in his "macho" pose. Yes, baby girl -- your dad is a silly billy




As with all good farms/orchards, they capitalize on every opportunity to make a buck (or five)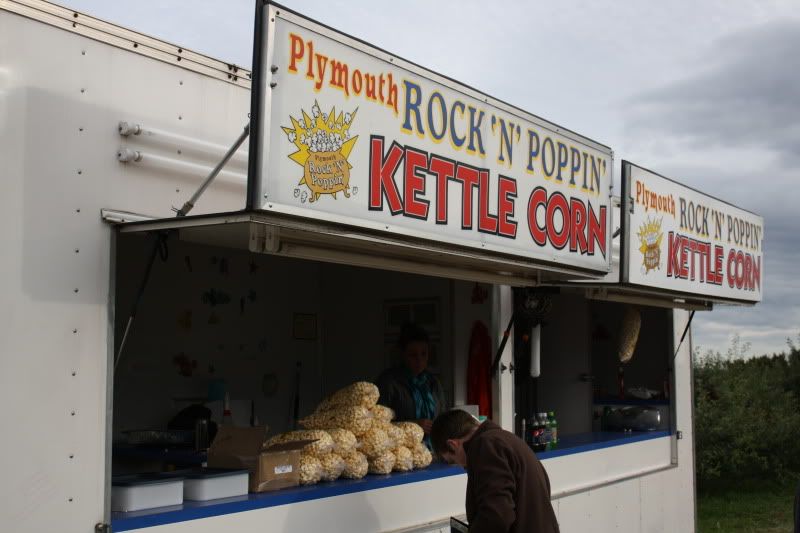 We handed ours over willingly enough




As for the pumpkin picking, we found a beauty




It was too heavy to be registered on the scale




The boys were mighty proud of their gourds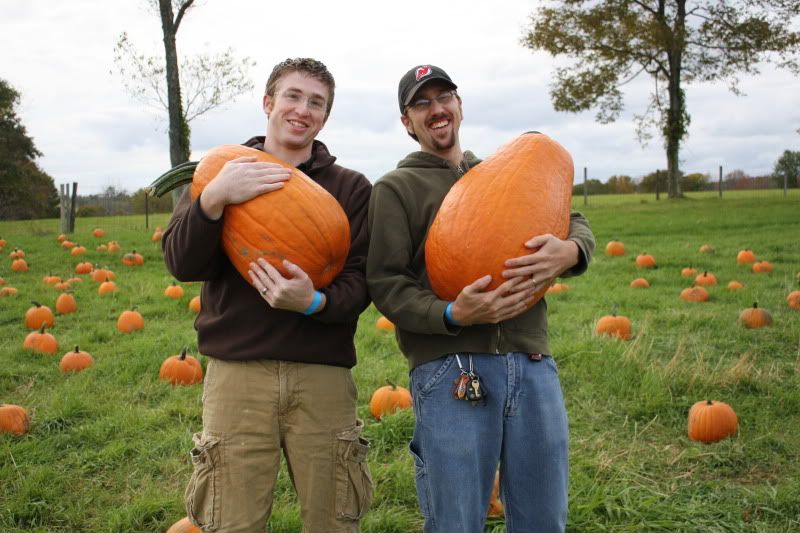 Isabel was just knackered out