As part of Isabel's Christmas-time wardrobe - they are more satisfyingly twirly now, compared to the first attempt...Although this time, I kept the onesie intact --- making it ten times more difficult to attach the skirt to it...and also resulting in a minor mishap at the back of the shirt (*cough* a tear *cough*)....

My husband gave a suggestion to hide it with a bow, so I quickly whipped one up...a really (really) quick, rough one...actually, I'm a little embarassed of it -- ah well - That's not my point though -- my point is, don't you just love it when your man takes an interest in your silly little hobbies? I love you, HM!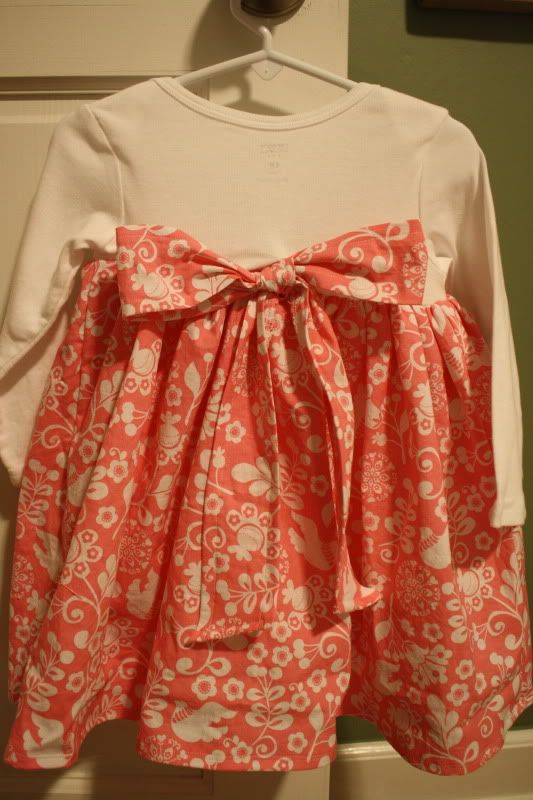 And actually, I really love the look of a bow --- I think it'll be cute in the front of the dress.
Third time is the charm, right?