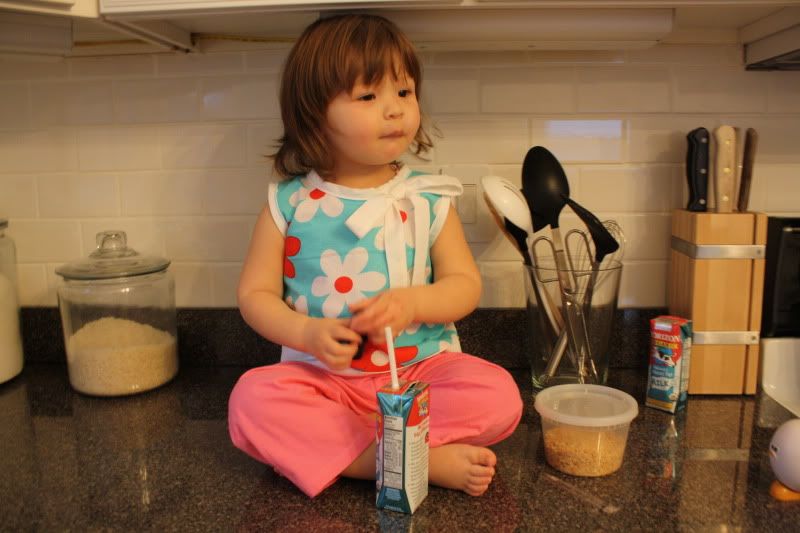 I received a sewing book called "Making Children's Clothes" by Emma Hardy from my sister-in-law for Christmas. (Actually, I received a lot of goodies from my in-laws via mail during Christmas last year. Thanks to all for thinking of me)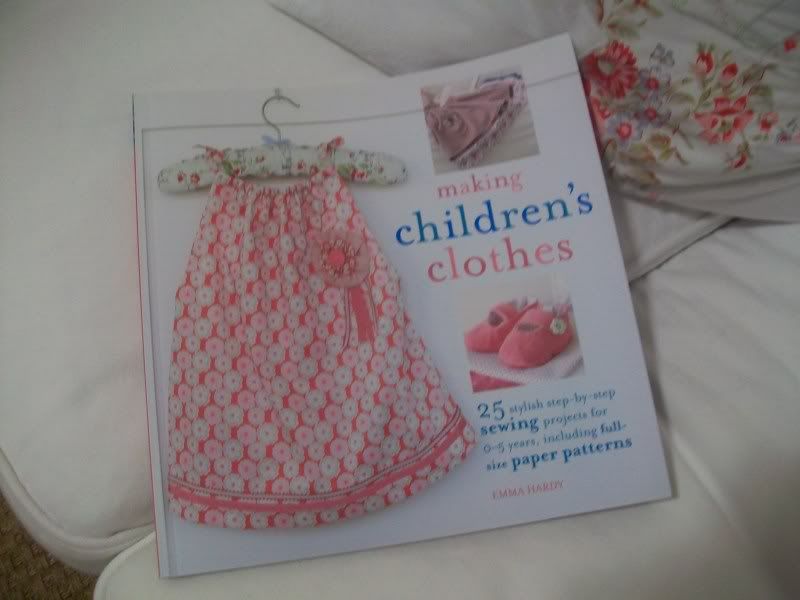 I intend to try every single pattern in the book.
First up is a sleeveless top that'll be perfect for hot summer days.
Or hot KL days (less than a month! Woot!!)
The instructions for that particular pattern were not 100% accurate, and sometimes, veer towards being a little confusing. It's definitely not for someone who has absolutely zero knowledge of sewing -- I made some notes for adjustments in case I make another version of the top.
Sizing is pretty true - Isabel is wearing the 2-3T version.