When the new year started, I got it in my head that Isabel will be potty-trained before she turns 3. Isabel was right on board, thanks to countless screenings of Elmo's Potty Time.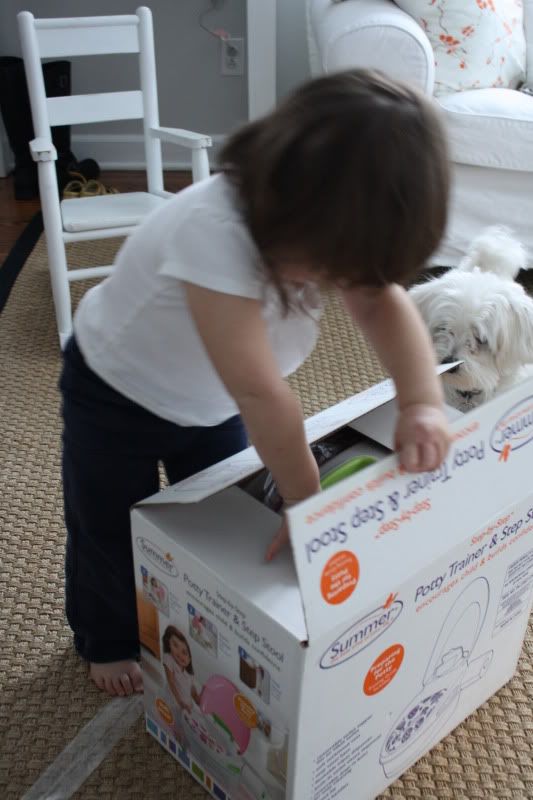 She was so eager, in fact, that she started pulling her pants down the moment the potty was out of the box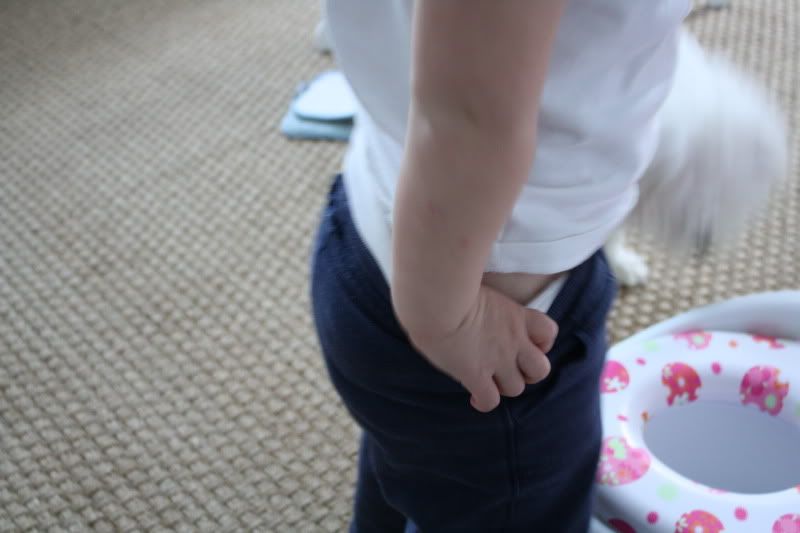 So there she sat, in the middle of the living room...
Potty time is always quite a production...A book is necessary
Or she has to have her croonies with her
We've had two success stories so far, where she pee-peed into the potty (complete flukes though) but it's a start.