We found this (Mom - Cover your ears) on the curbside, waiting to get picked up by the dump truck. Other than some cobwebs, there was nothing wrong with it. Well, cobwebs and the fact that it doesn't go with any part of my haphazard decor.
But nothing that a fresh coat of paint won't fix, as demonstrated by blogland's finest DIY-ers. So with spray gun in hand, the sturdy solid wood sideboard got a facelift. And a whitening treatment, not unlike those that are all the rage back in Asia.


A close up of the distressing:


All for the fabulous price of free.
Another piece that got worked on was this chair we bought at an estate sale for $10. I don't have a before picture, but the finish was scratched up and the seat fabric was less than pristine. Now, it looks more modern and fresh . And isn't the fabric just loverly? (Quick, who can tell me where that term came from?) I have a bad crush on Amy Butler's prints - I can even be called a stalker.
I love how it lightens up the whole study. Since my husband refuses to let me repaint the walls, I changed the rug to a white one and wrapped the books with white paper. Now, it's like White threw up in there. In a good way.



Exhibit 3 is a console that my husband built. Originally stained black, I got tired of the finish. So out it came to join the party in the garage.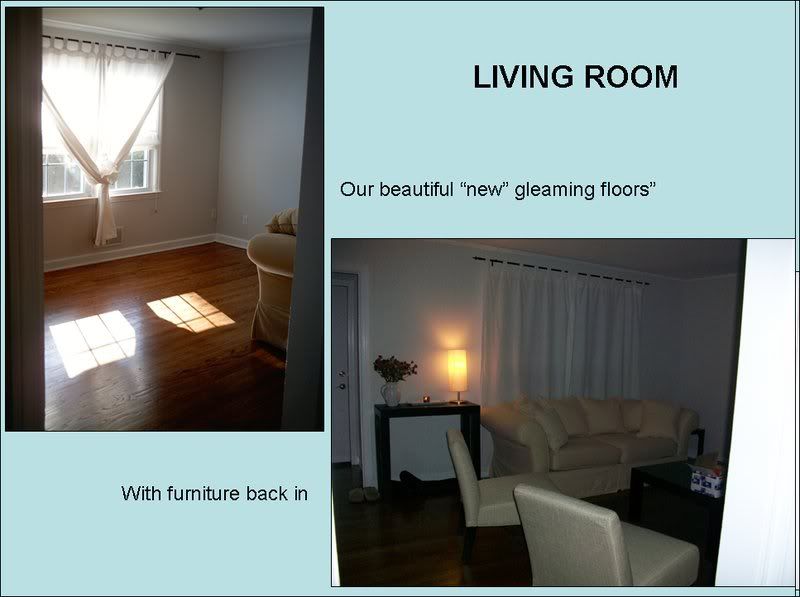 Now, it helps lighten the whole living room up.


See that little octopus? That's Isabel's hands! I'm so glad that her daycare does little crafts like that. Cause unfortunately, I don't have the time or the energy to do so.
So, what have YOU painted lately?