Had a little sister...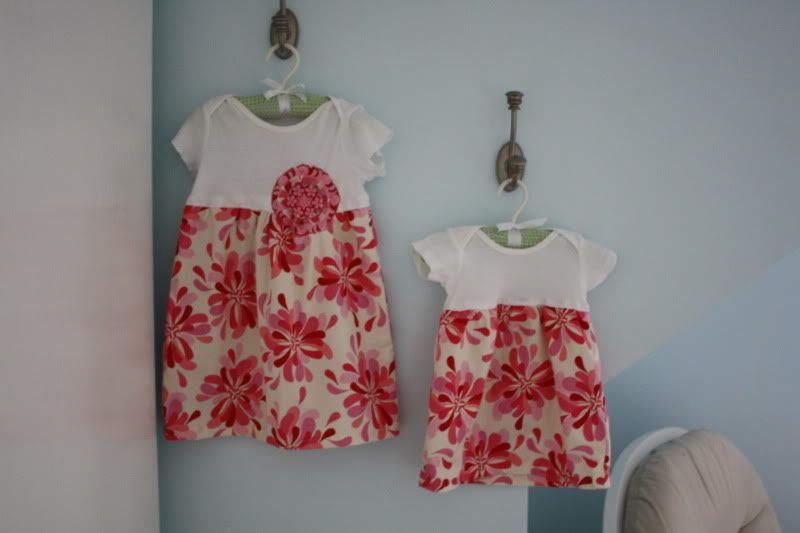 So I can dress the two alike!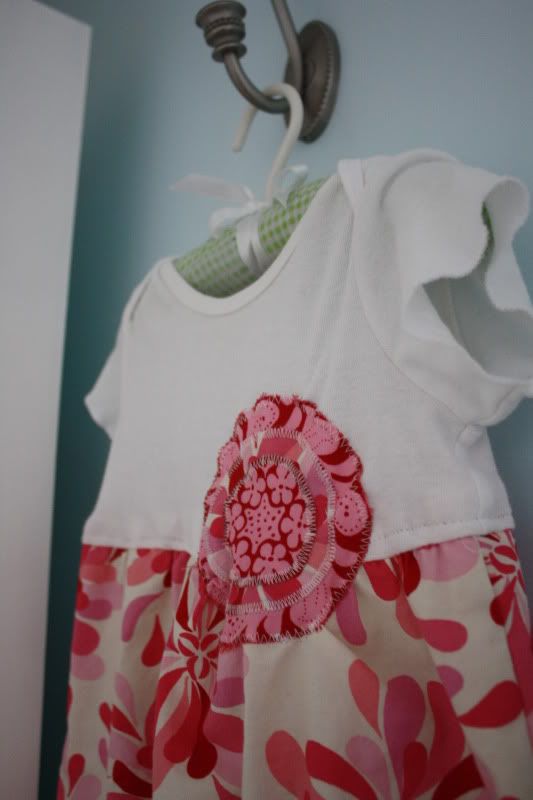 The t-shirt dress is an easy-peasy first clothing to try and make (and will be more so if your sewing machine does not decide to act wonky on you JUST as you're putting the final stitch in) - I used this tutorial as a guideline.
For the next go-around, I would definitely increase the width twofold so that the skirt is more twirl-able.
Pity that summer is pretty much done and over with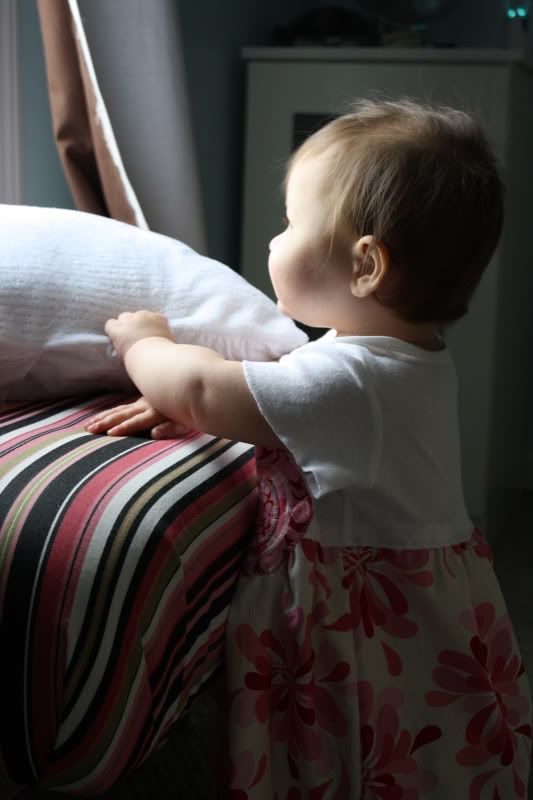 Isabel's dress was still too big for her, since I sized it for an 18 month old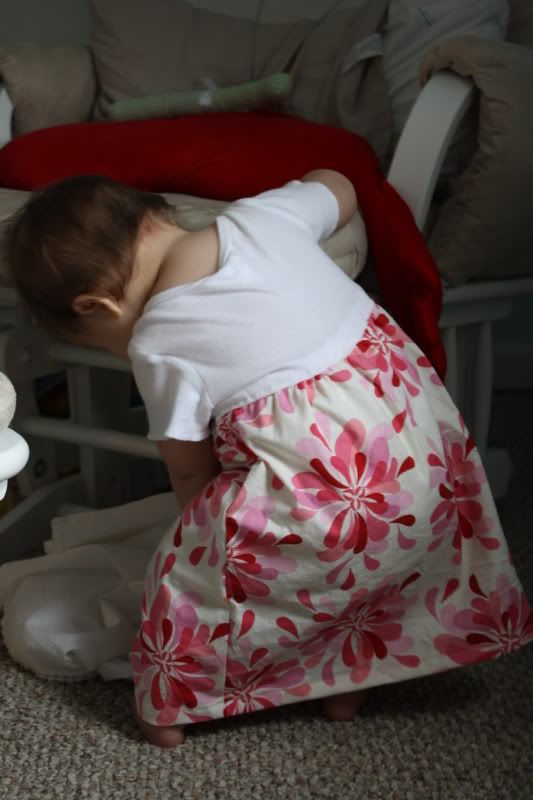 It definitely did get in the way of her scurrying around. But it should be perfect for next year.

The mini-me is for Caitlin, my new...cousin? She was born in August.

Oh, how I love little girls!