Spring is finally popping her head in to say hello!
This weekend was absolutely gorgeous! And you know what happens when spring's here?
Spring-cleaning.
And spring picnics.
So while I worked on tackling one of the many packed and mostly overflowing closets...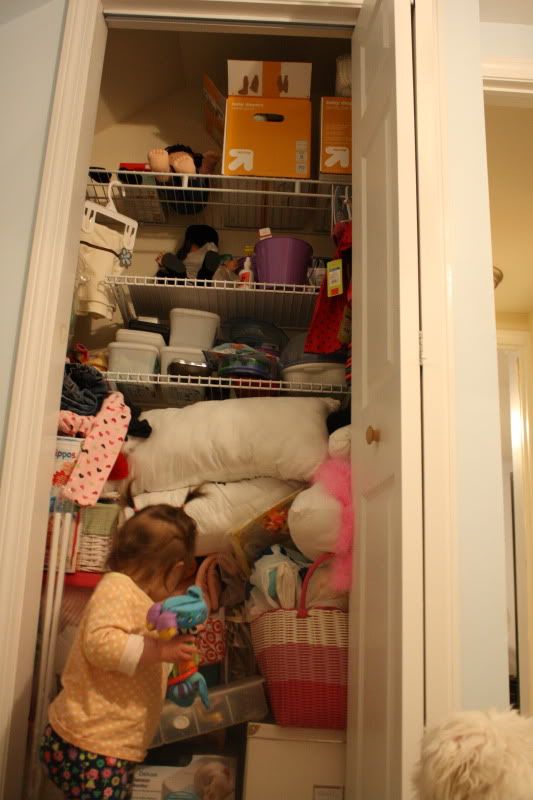 My husband worked on preparing a lovely spring brunch at the picnic table he built, complete with beach umbrella!
Yummy sandwiches...
Isabel LOVED it outside. So much that she was too distracted to eat.
Unless we are talking about cheese crackers and other non-supermom-approved foodstuff.
Buddy loved it outside too...
Especially when he gets the scraps!
Cheers to a perfect, lazy spring day!