I've said it before and I'll say it again.
Quilters are crazy.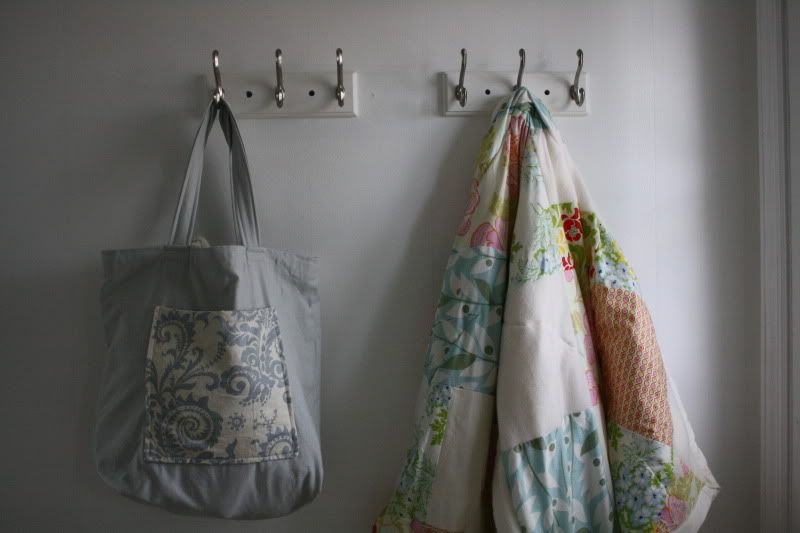 The amount of effort and time it takes to make a quilt is enough to make my "Results Priority-Zone" personality go haywire. (But yet, I keep trying. So maybe I'm the crazy one)
If you've ever received a handmade quilt, rest assured that you're liked. Very much. I can't think of any other reason why someone would make someone else a quilt. (So, HM....Laura really likes you)
I finally ventured into making a "real" quilt. With an actual quilt pattern and with blocks that are smaller than the size of a table.
The quilt design, from Amy Butler, is aptly named the
"Belle"
quilt. I shall name mine the "Izzybelle" quilt. "Izzy" for the part where I winged it, as I'm hard press to follow a pattern word for word. Must be the rebellious side of me. =D
The fabric is girly, cheerful and hopeful...perfect for spring! And if the quilted part doesn't scream "I'm a GIRL" loud enough, the backing sure does.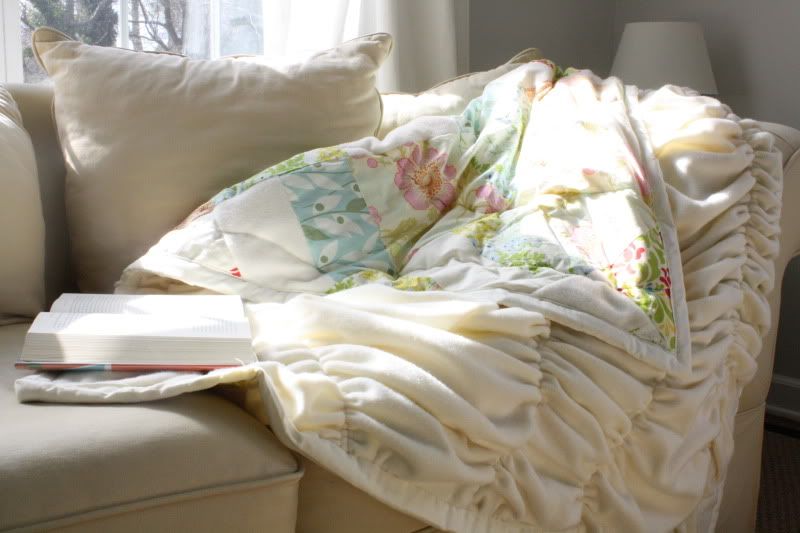 Ruffly, fleece-y goodness.
I got tired of being attacked by 5 yards of fleece everytime I try to open my craft closet.
And because I love all you readers (all 5 of you, 80% of which are family members) so much, I'm dedicating this quilt to you.

But I'm keeping it. =D
(Besides, there's absolutely no reason why you'd need a quilt in the perpetually hot, gloriously sunny, breezy-balmy Malaysia!)