And got myself a deer head ;)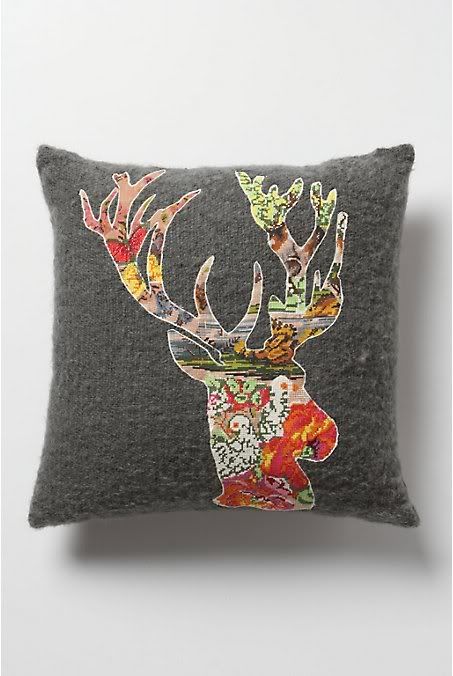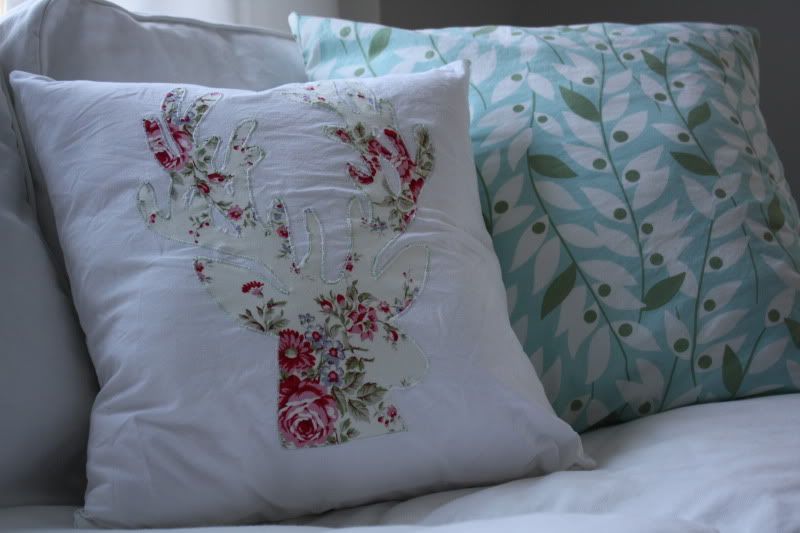 Don't worry about the wrinkles, the stitches aren't pulling it - I just didn't bother ironing it. The white fabric used to be Isabel's old bedsheets. She's moved on up to a real full-sized bed about a week ago.
It qualifies as Christmas decor somewhat, doesn't it?!