Isabel's daycare is having a Thanksgiving feast today. In honor of that occasion, and because I had to stay home with her yesterday because she had a temperature (she's fine now), I found a simple tutorial
here
to make her a turkey shirt.
Turkey turned out a little....wobbly...like he's had a little too much to eat. One reason why I don't do applique...Although I'm sure if I used the correct interfacing, it would have turned out straight. Ah well...work with what you got.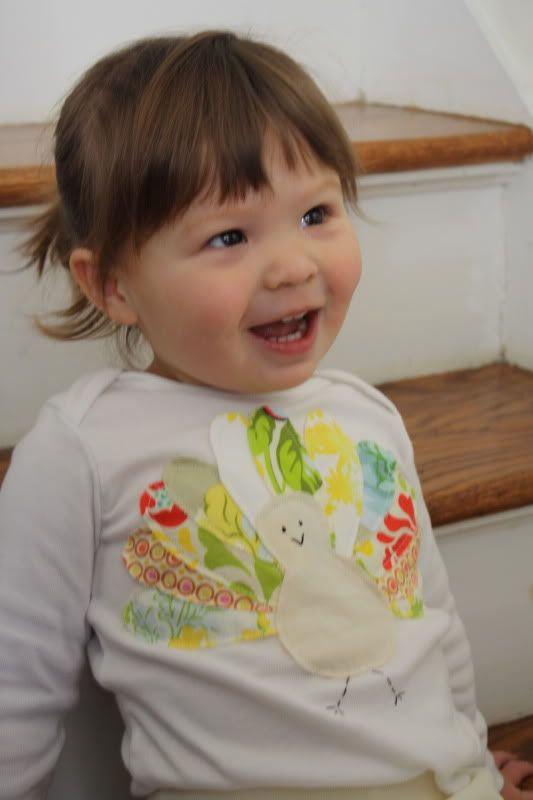 Not that Isabel minded anyway.She was just happy to get back to daycare to play with all her friends.