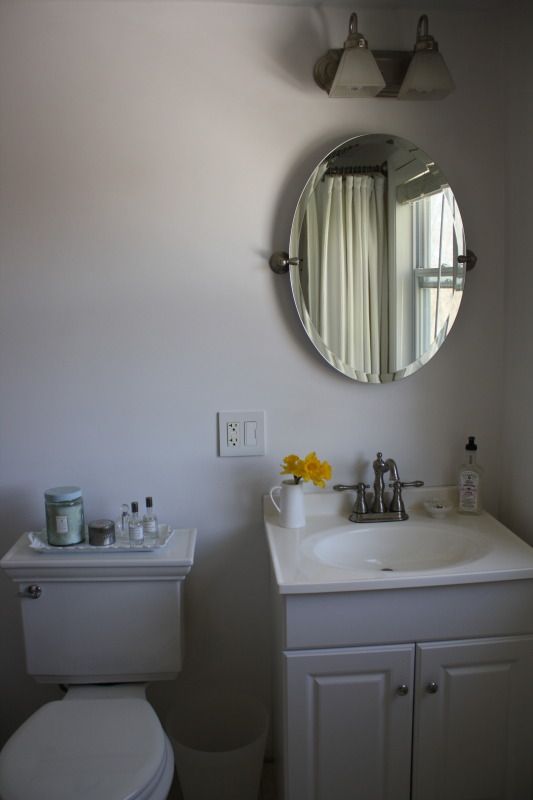 After 2 months or so, my upstairs bathroom is in full working order again. Woo hoo!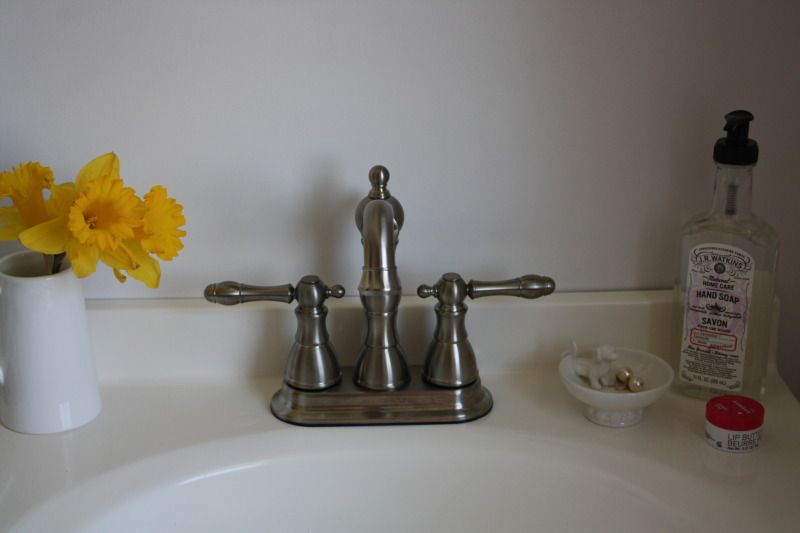 Still bummed that the matching pedestal sink was too big for my dinky bathroom. =(
Loading up the bathroom with pretties help ease the disappointment.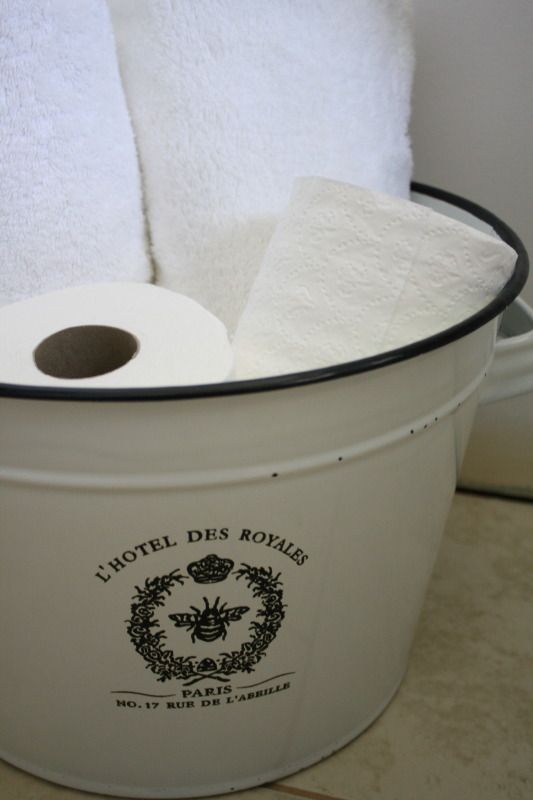 Zoom out a little, and we'll get a more realistic view of life with the bright plastic kid stuff littering the room, the overflowing trashcan and the toilet brush.
I need to get a new light fixture.
And a toilet paper holder.
And a clock, since I'm always underestimating the time I need to look presentable.
But I am just glad that I can move all my stuff back upstairs.
And that I can start using the clear cube organizers that was purchased months ago.
I have an obsession with lipsticks, if you can't tell.