I can't believe that it's February.
I figured I'll state my monthly big to-do's to ensure some accountability - and for some of these, lets just be honest, I need all the motivation I can get.
However, January was a doozy. Being sick for 3 weeks didn't help. This didn't help either: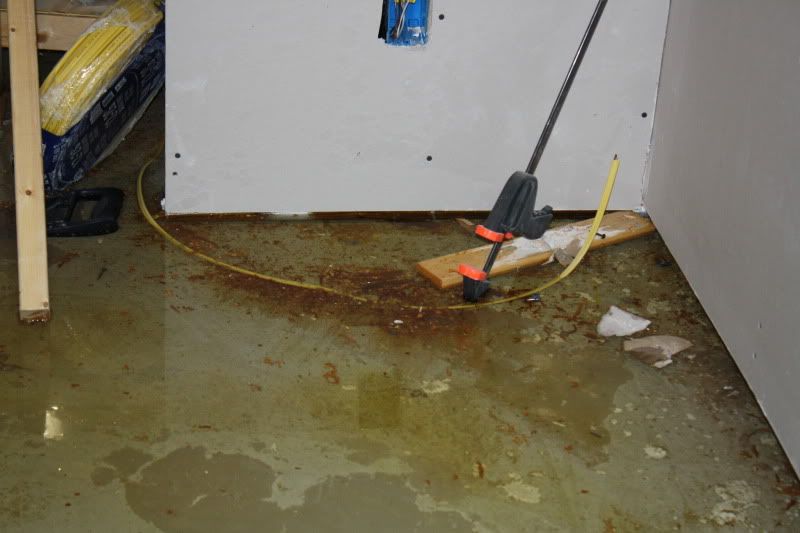 Yep - our basement flooded. Neighbour's pipe burst. They live in a different state. Great fun. Not that I was personally involved in dealing with it...I was sick in bed from a stomach bug and taking care of my kid who had some kind of flu. Poor hubby.

The January List:
1. Bake muffins for neighbour as a TQ gesture
Revised - invited them over for breakfast instead. It was nice to have interaction with other people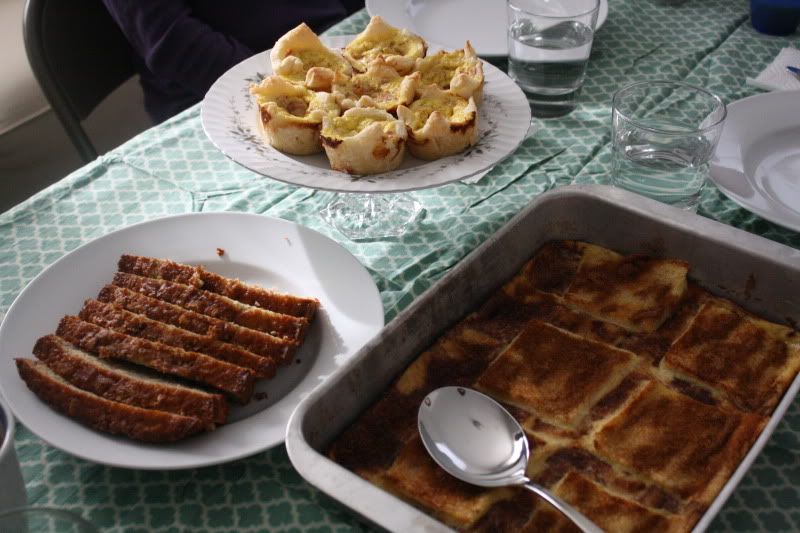 Those ham & apple puff pastry quiche bites were the best thing I've ever made - the recipe was from the
Stocked Kitchen
cookbook I got for Christmas
2. Work on Baine's quilt
Did not start. Why? Because my study/impromptu sewing room looked like this:
Why? Because it was better that, than have my guest room look like this: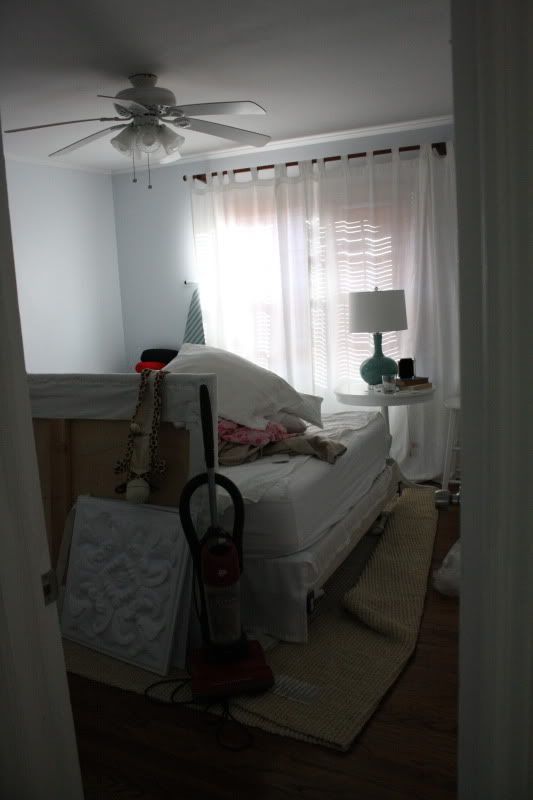 3. Add floor trim to base of LR stairs
Did not even attempt
4. Flip guest room mattress
Completed
5. Thank You note and picture to A.Cindy - Isabel's godmother
Nope
6. Organize linen closet
Revised - redid the guest room closet instead. Which should probably get me bonus points since that closet had it way worse than the linen. And do I love that beautiful dark gray...Can't believe that it was a mistint.
7. Have 1 good outfit per work week
Eh
8. Replace LR window trim
Nope
9. Return recalled IKEA roman shades
28.57% completed. 2 down, 5 more to go
10. Finish nursery's curtains
A big fat YES!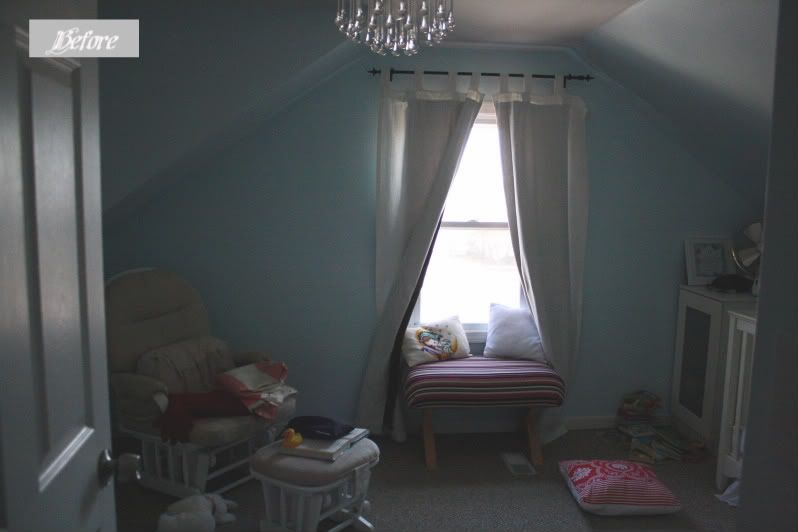 10a. Work on LR roman shades
Key word here is "work on". So yes.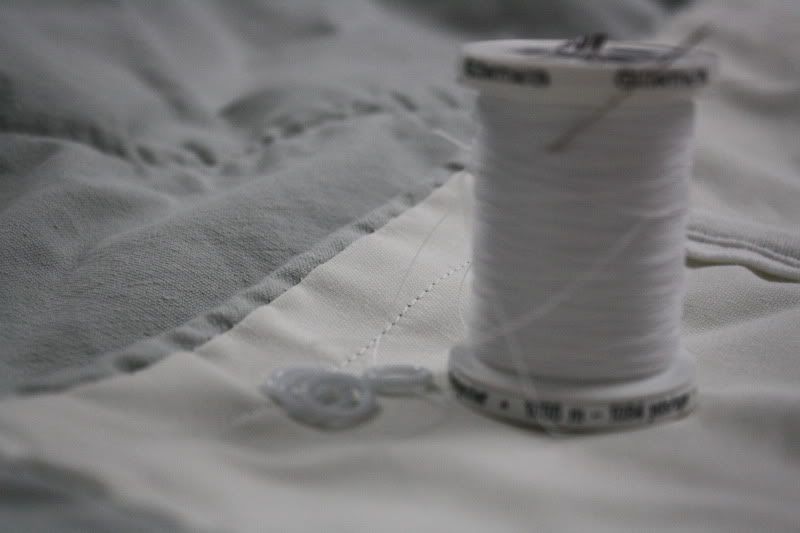 So far, February ain't looking so good either....=S