I'm sorry, sweetheart, did you want something?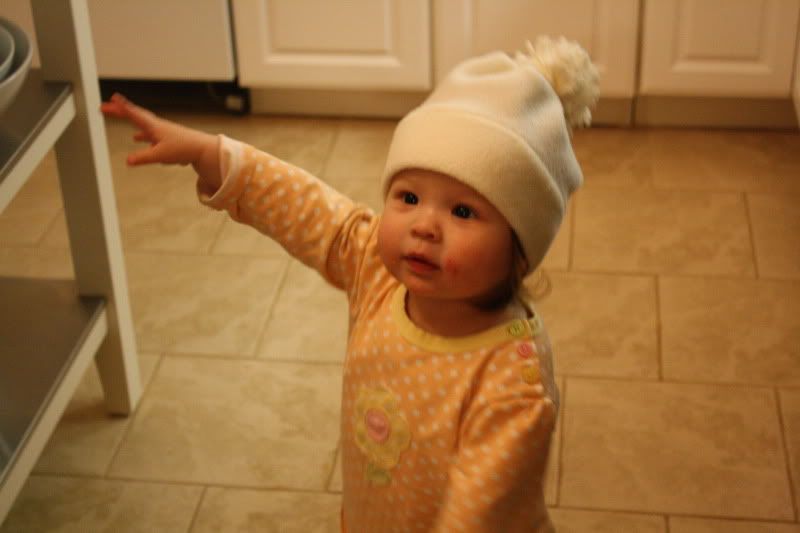 Milk? Banana? (By the way, in case anyone is concerned...she does not touch the dishes and stuff that we have on the island's shelves. Yes, we have a good girl. Somewhat)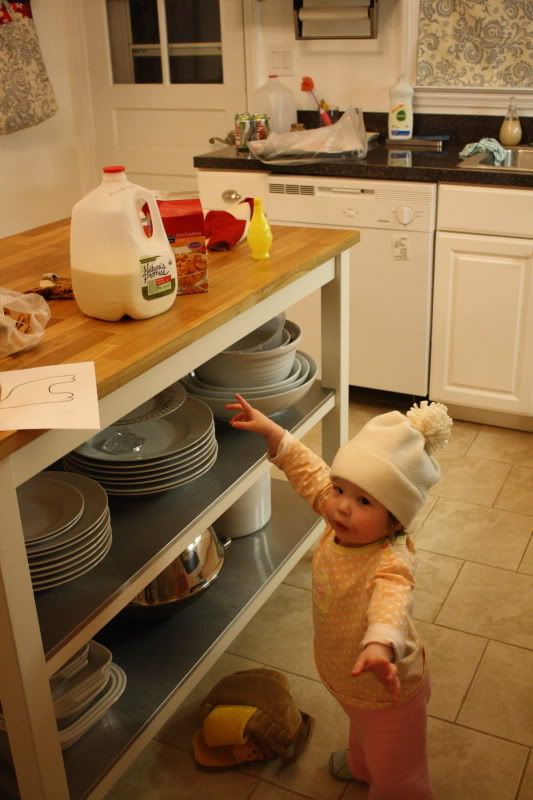 Oh...the crackers
Rather than actually eating it, she's found greater joy...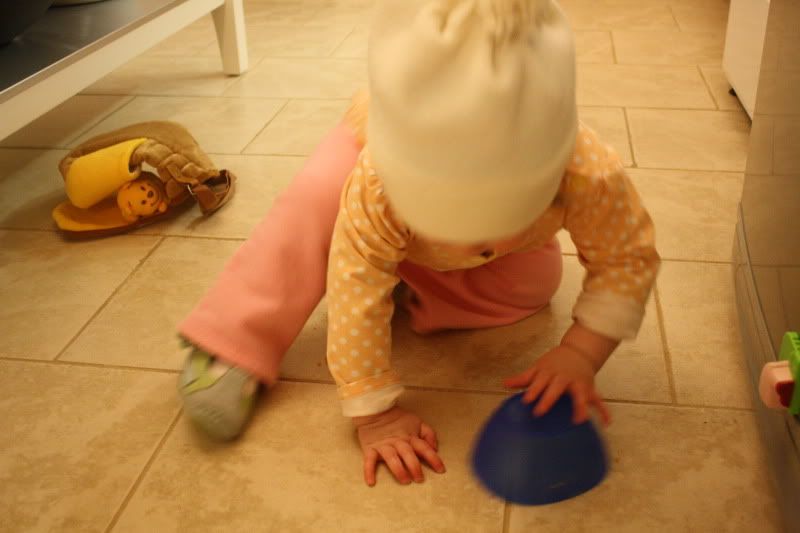 Crushing it into a million little pieces.

Joy.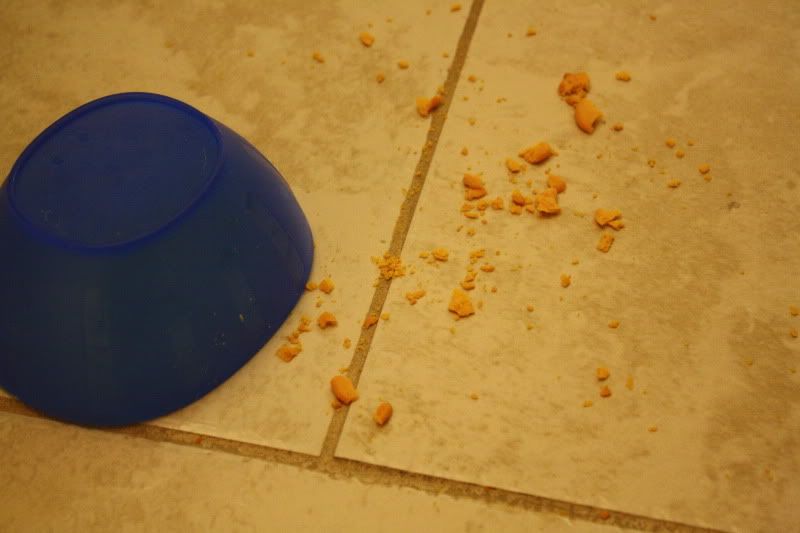 Joy indeed for Buddy...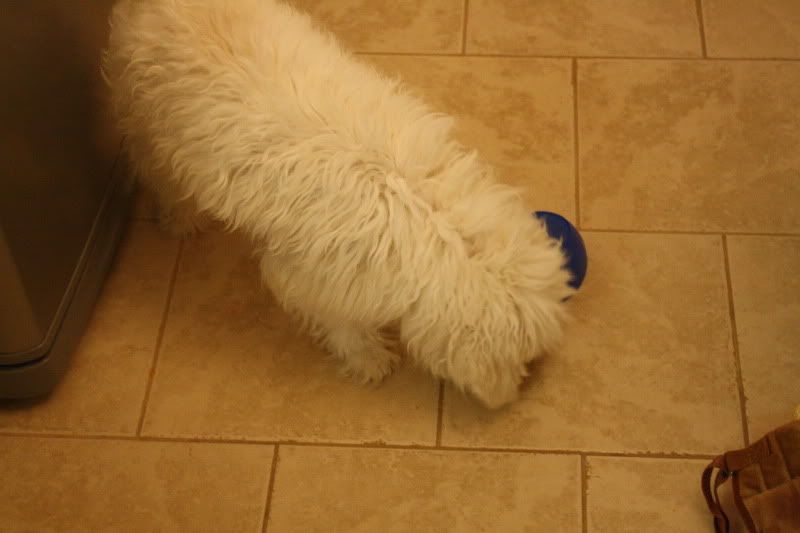 This is why he loves Isabel. Have you ever seen a happier face?