I'm quite, quite tired of the snow and the cold. Spring, where are you?
These tulips bring the hope of spring into our house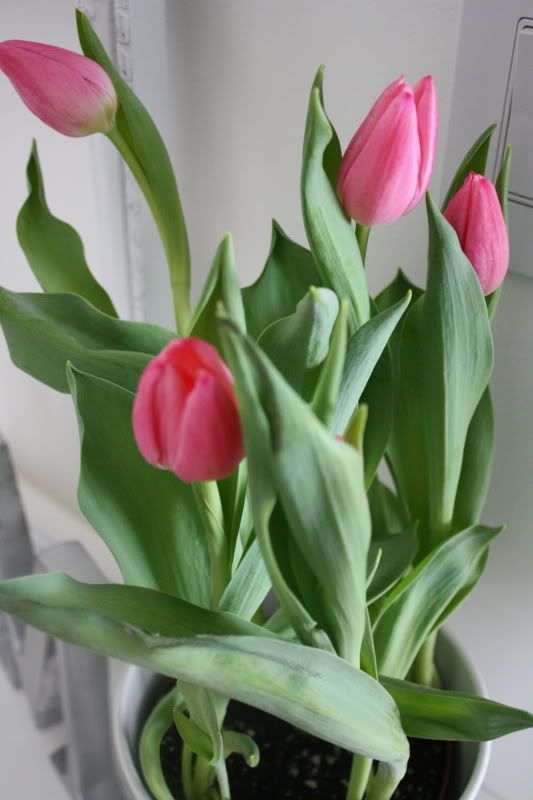 This year, I vow to cure my black thumb. Or at the very least, try. I have grand plans for a garden this year - both flowers and vegetables.