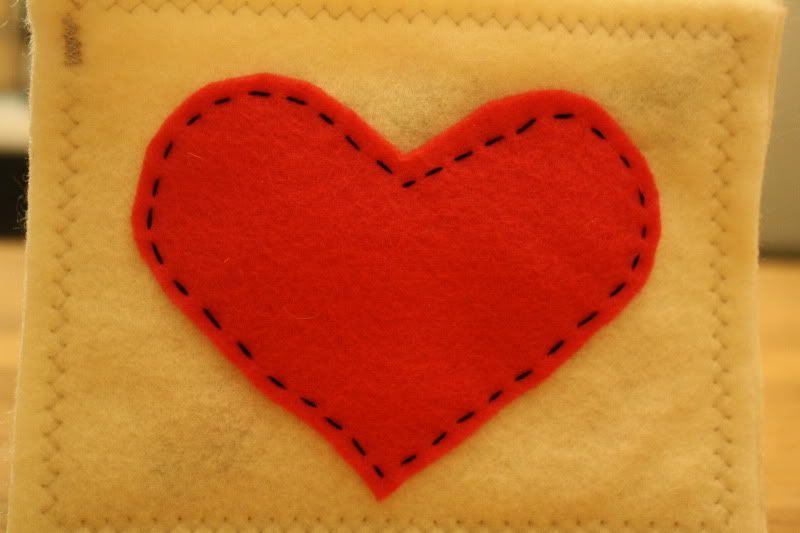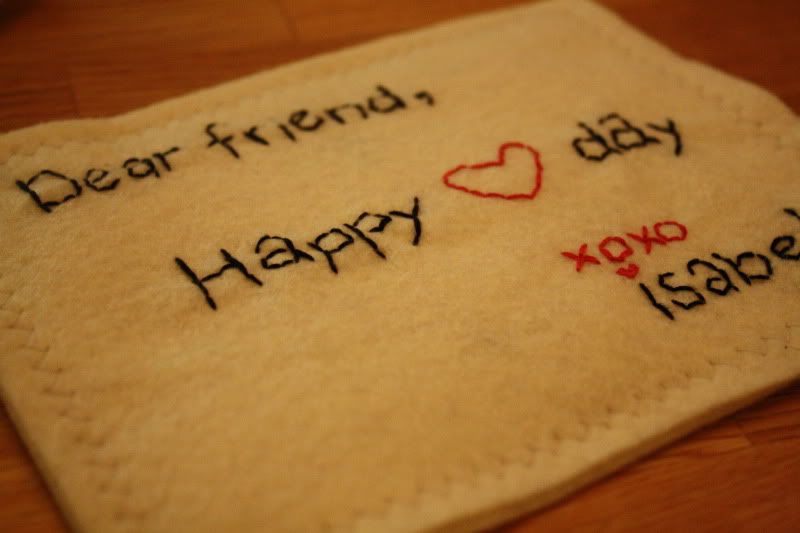 Isabel passed these out to her little friends at daycare.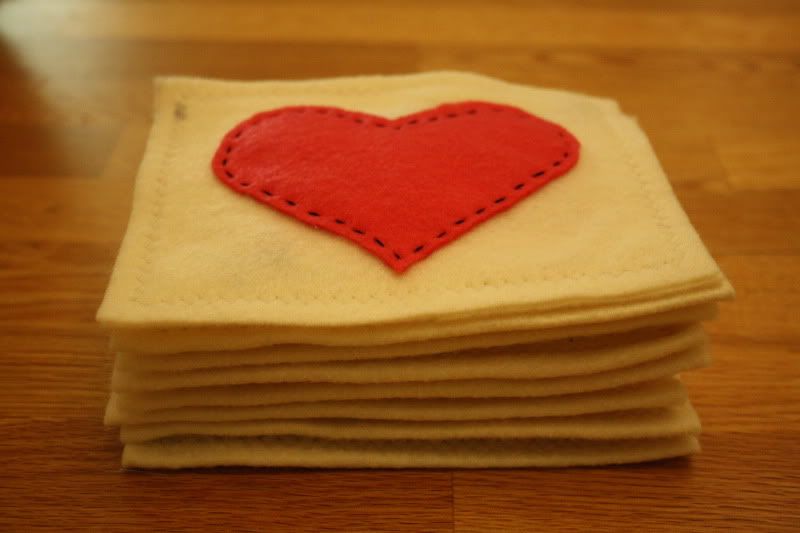 And of course, she has to have a note for herself
I have to say, this is the most effort I've ever put into Valentines. I wonder what the parents do with the Valentines that their kids get? Throw them out when it's all over?
Perhaps I should have thought of that before deciding on hand-making it all!