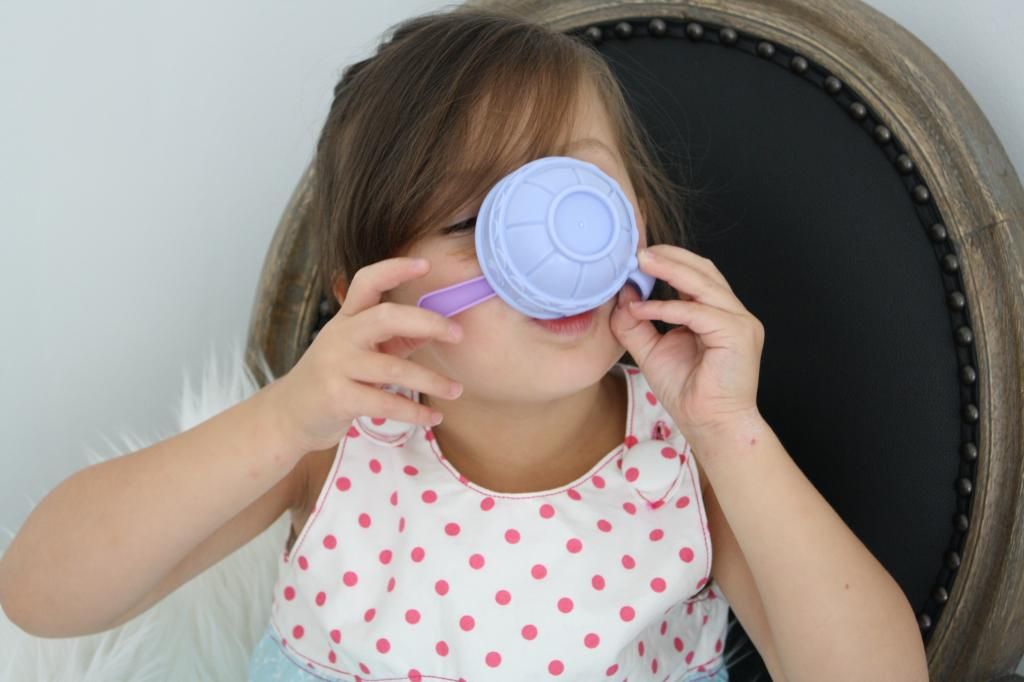 I am actively trying to get back into sewing.
I've placed orders for new piles of fabric (despite the mountain of fabric that I've been hoarding - another topic for another day), and since they have been so kind as to send emails with codes for 50% off patterns, I've bought some new O+S patterns to (hopefully) work on.
In the meantime, I am going through some of the older patterns that I bought in the previous years (but never used!! the shame!) and hopefully make something before she outgrows the size selection available

I may have overdone it with the detailing -- I was too lazy to put in actual piping, but felt that the skirt needed more defining between the panels, so I triple stitched along most seams
(Don't mind the purple marker stains you can see in the bodice -- that's just the washable marker I use to mark out the pattern on the fabric -- they disappear once it goes into the wash. Isabel is not the only one who gets to use fun stationery!)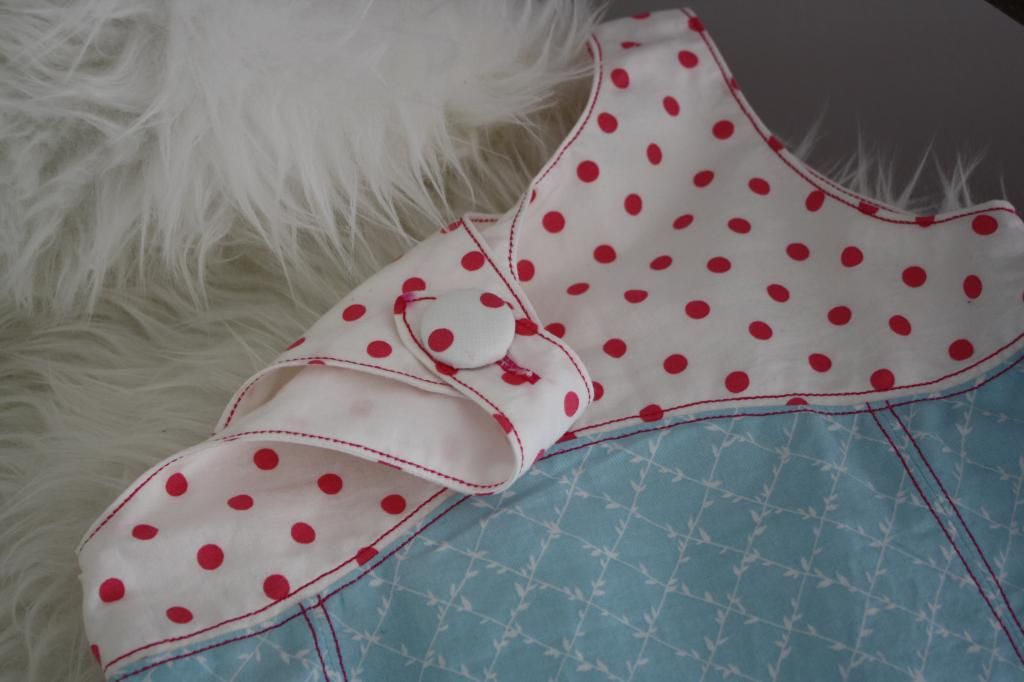 The pattern is fairly straight forward, as all O+S patterns are...However, I disliked the method of hemming the skirt -- it was a new technique and required hand-stitching (which I abhor, and which I am quite terrible at)
I tore out the stitching twice, and finally just decided to machine-stitch it...which resulted in a not quite so pretty outcome...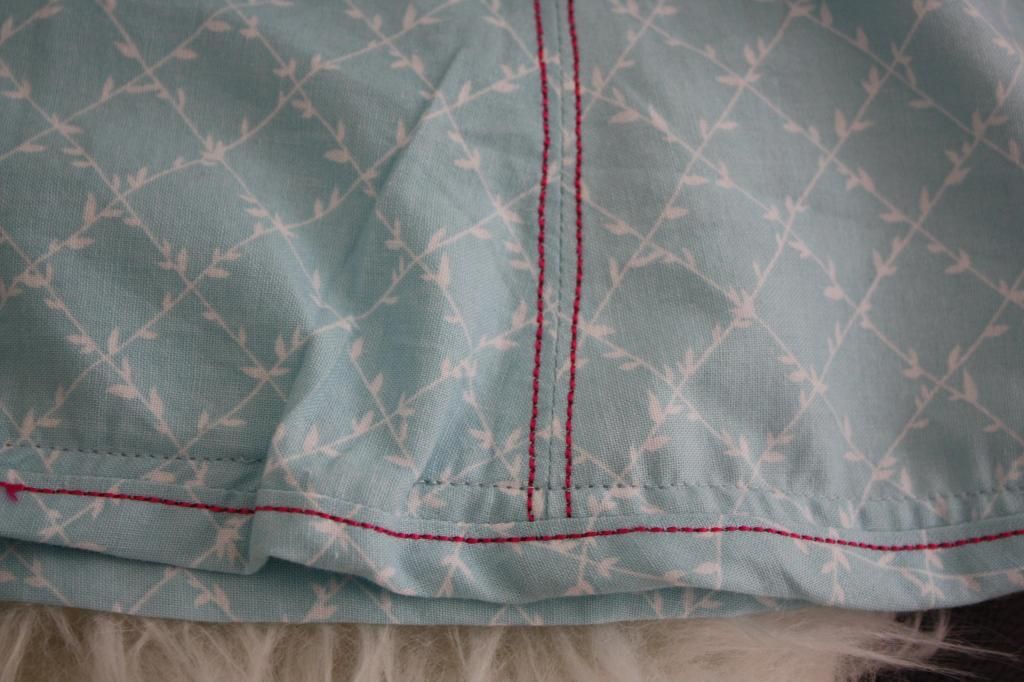 Because the skirt hem curves, it didn't match up fully despite my best intentions...And it left me with an inch of hem that just didn't fit for me to stitch it together, so I left it alone.
At least it is on the back of the dress, so it is not too terribly noticeable when it is worn (or so I tell myself -- it just looks like she creased it really bad from sitting on it)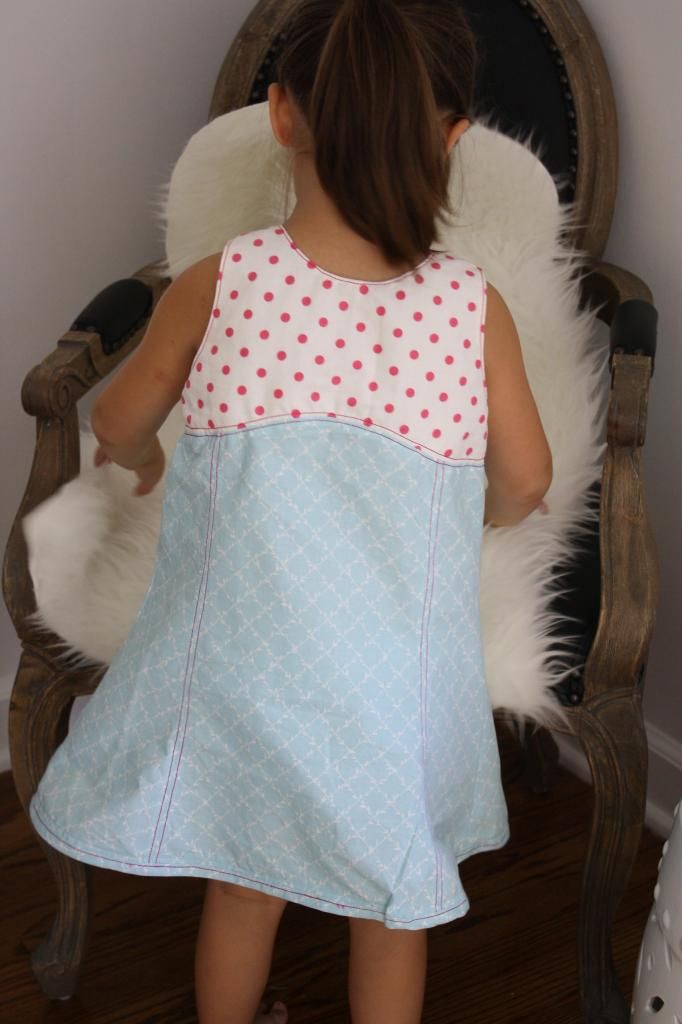 Ah well.
As for fit, I made a size 5 for my 4 year old, so the fit is a tad roomy for her currently, but she will be able to wear it next summer as well.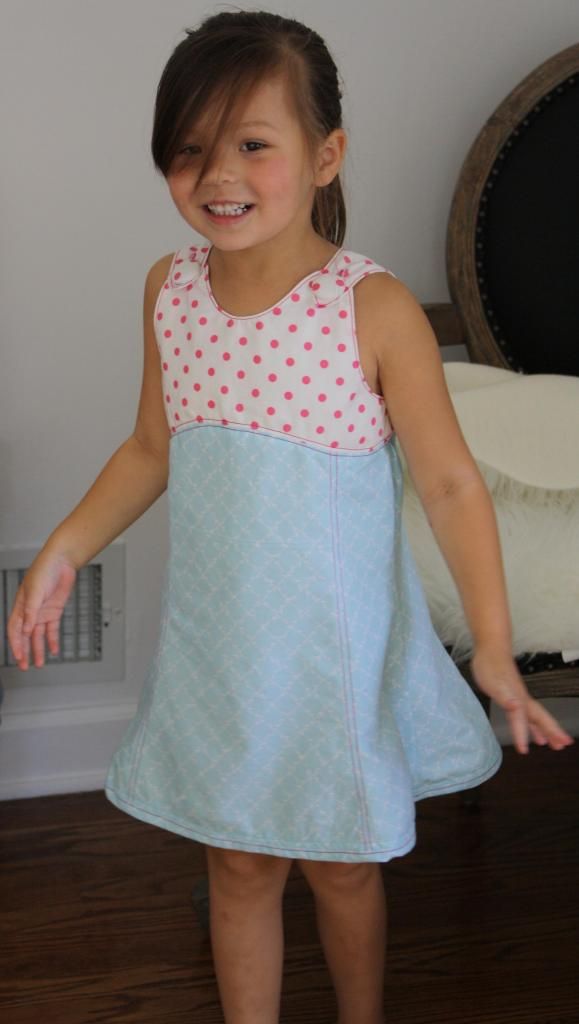 Fabric selection from my hoard:
Skirt is "Hopscotch Vine Trellis" in blue -- not sure who the manufacturer is
(While looking for the fabric names from my orders from Fabric.com's archive, I found that the pattern was purchased in December of 2009. Only to be made 3 1/2 years later....whoops...I've always had more aspiration than motivation!)