We celebrated the "Fake" Christmas on the 21st with my husband's immediate family. This is the first time this trip where Isabel got to meet ALL her cousins. And to say that she loved them was an understatement.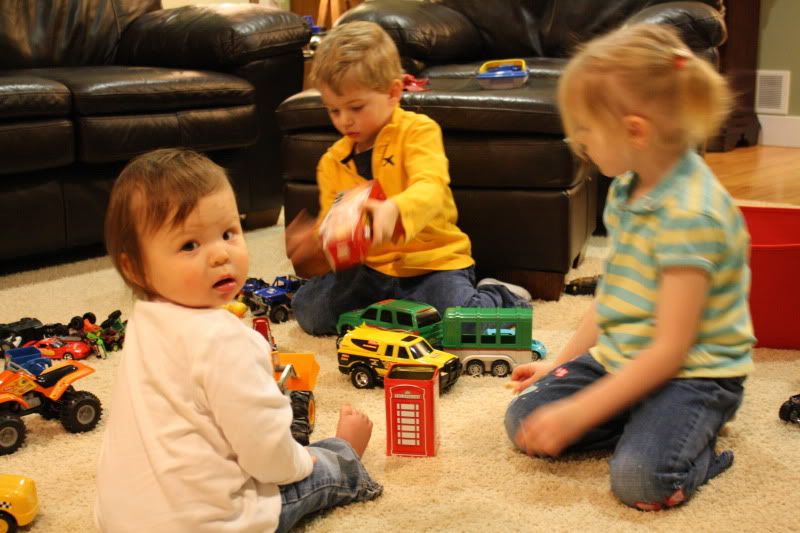 And they were all so considerate towards her...

Anna made sure that Isabel had "appropriate" toys (when another kid tries to play with it, she'll say "No, that's Isabel's!")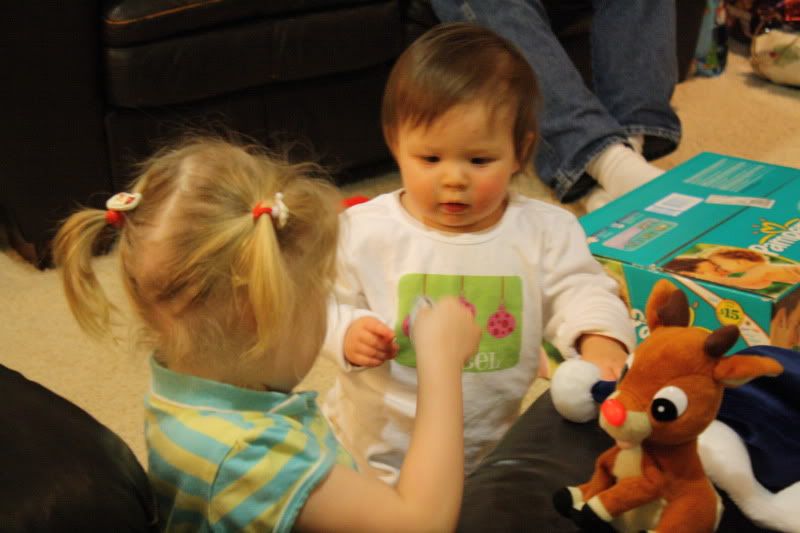 But my girl, being my girl, can't help being interested in the "big kid" toys...Good thing they were all very tolerant of her nosing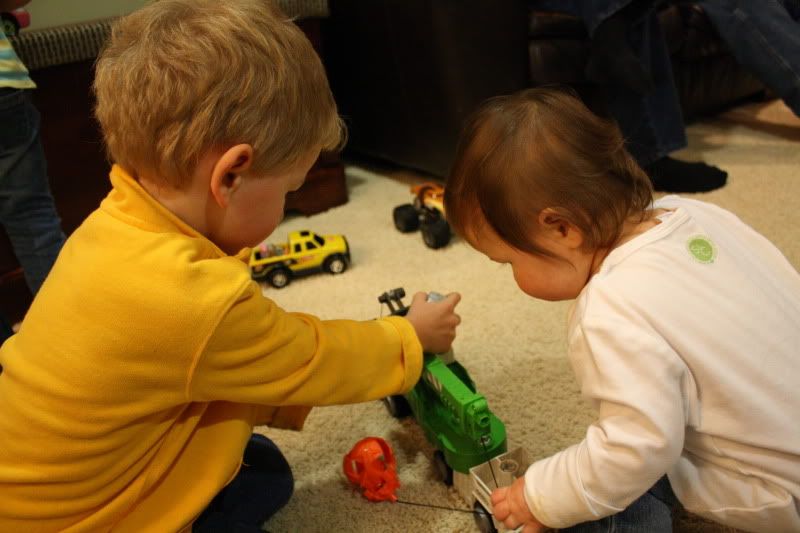 During dinner, the other kids ate at a separate table and poor Isabel was wondering why she didn't get to join them

She could NOT look away from them.

And this little guy couldn't stay away from the dogs.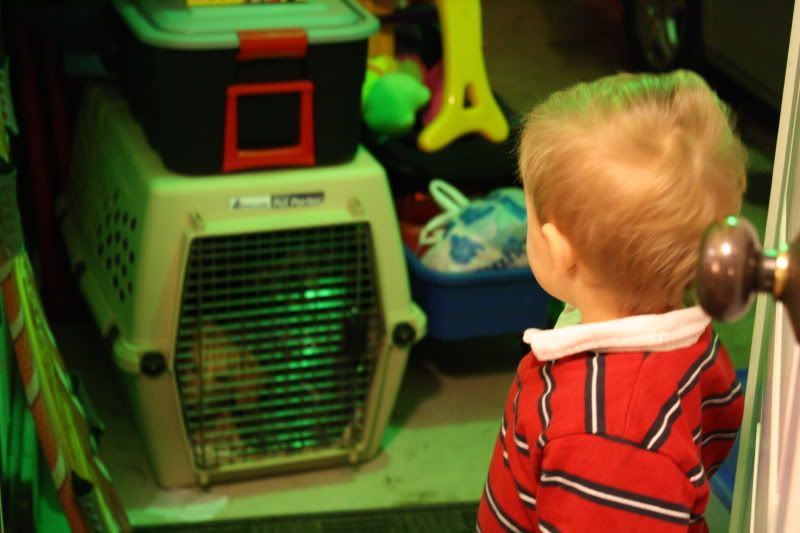 Good to know we all have our vices!


At the end of the night, we tried to get a picture of all the kids together, since that doesn't happen very often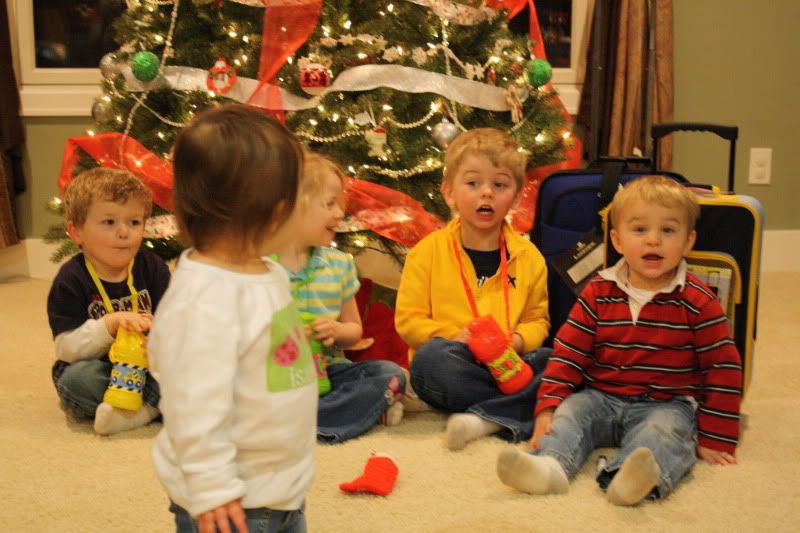 Yeah.

My kid got up and left.
*smack forehead*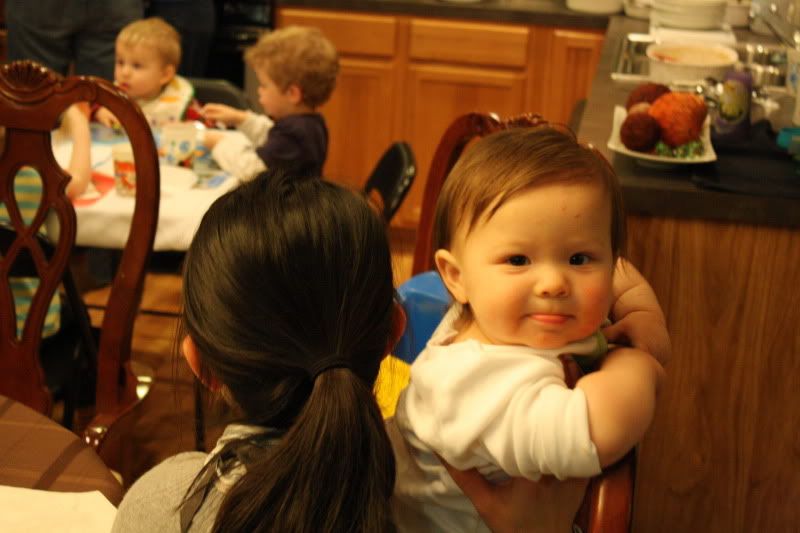 She's a ham, this one is!