Look at her, all gangsta looking...


Momma - Open it please!


Even Buddy had to nose in -- I have a feeling that I have some of the nosiest individuals in the household?


Pretty pink package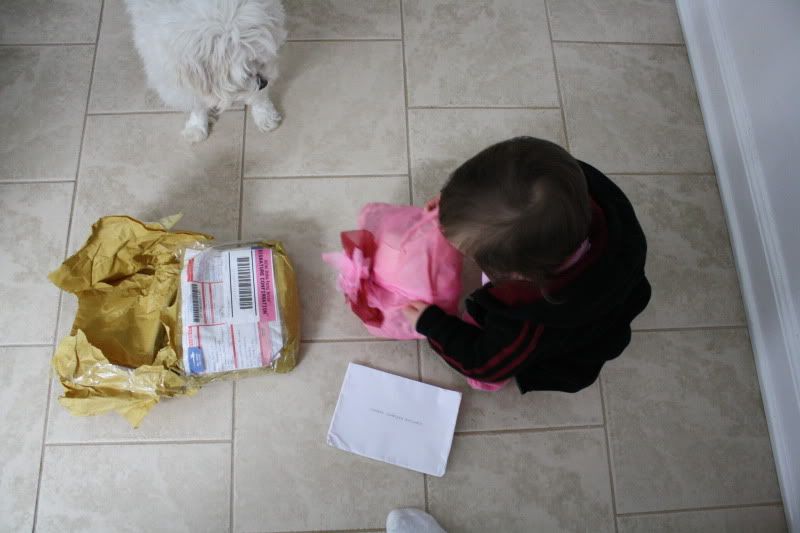 It's a giraffe softie growth chart!!! How stinking adorable is that??!


Gimme, momma!!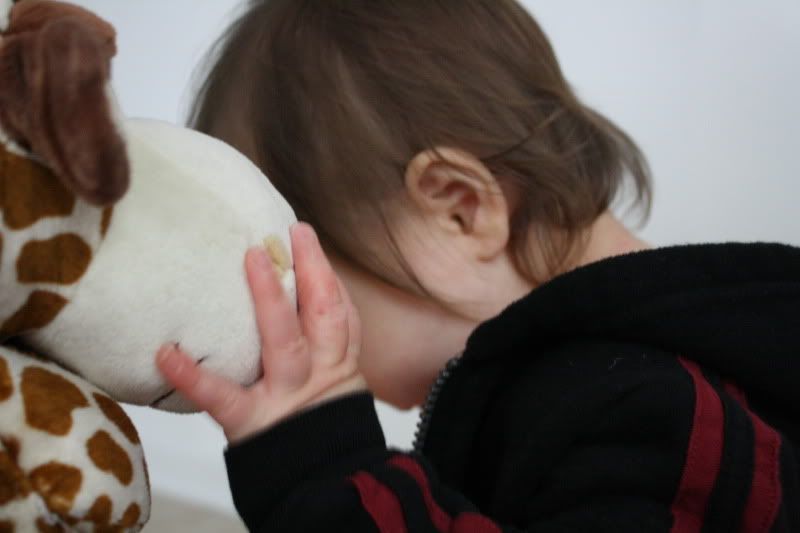 Who is it from?!

Lets check the card


"Especially for my darling"


"I'm always thinking of you, especially on a day as special as this


Love Always
Happy Birthday"

- Godmother #3.

Daph - I have to say, it took me a while for my brain to unjumble the letters...lets just say it's been awhile since I've read in Malay!

Thank you so much for the little cutie!! We LOVE it!