Well...my daughter is off for her long trip out to Michigan with her dad. Please keep your fingers crossed, or say a prayer that she'll return home, safe and sound to me.
With that, I'm now allowed to to mope freely.
Although we got a LOVELY package last night, with lovely, LOVELY stuff inside that gives a good dose of cheer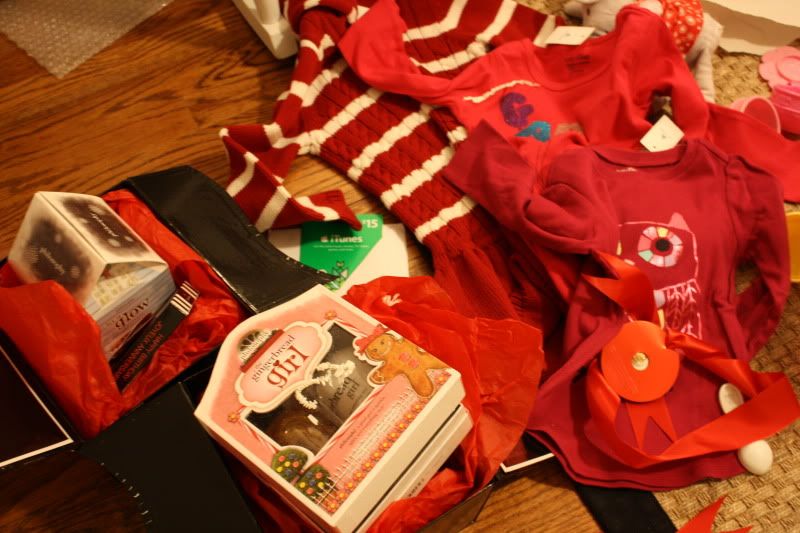 Isabel concurs as the first thing she said was "KITCHEN! Open Momma!"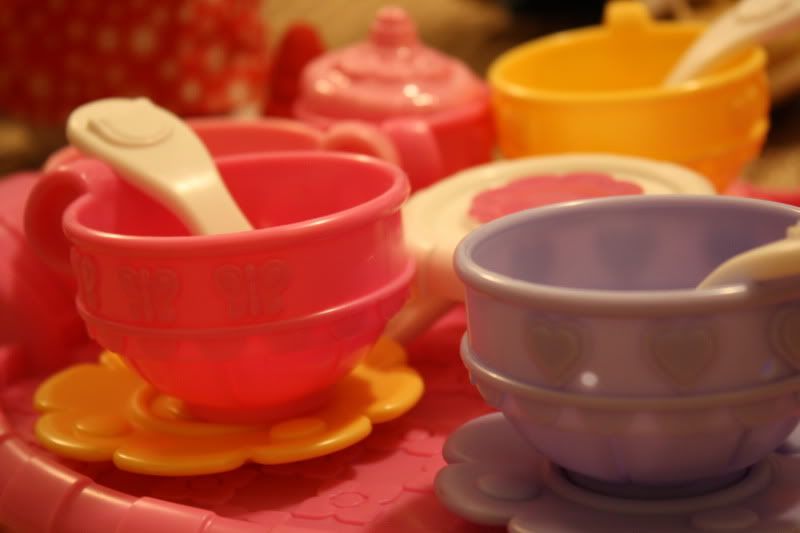 Then "Rabbit Hat!" and promptly put it on her head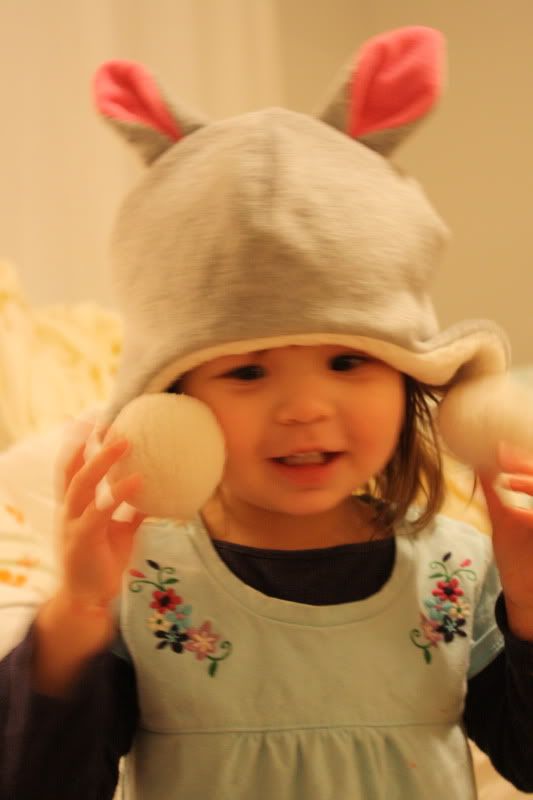 And then "Izzy Color?" And grabbed her crayons and went to town with the card
For some reason, she only likes to color on the writing.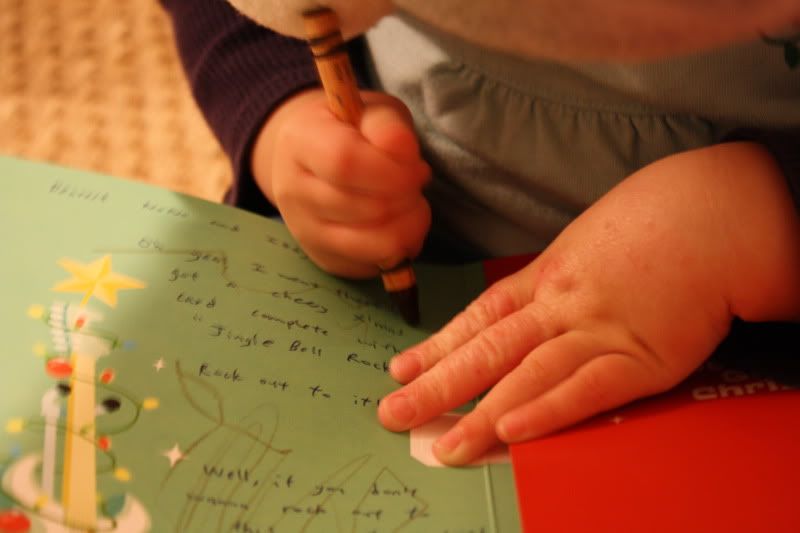 Then she grabbed her mouse and a cup and a spoon and sat on the rocker to feed her mouse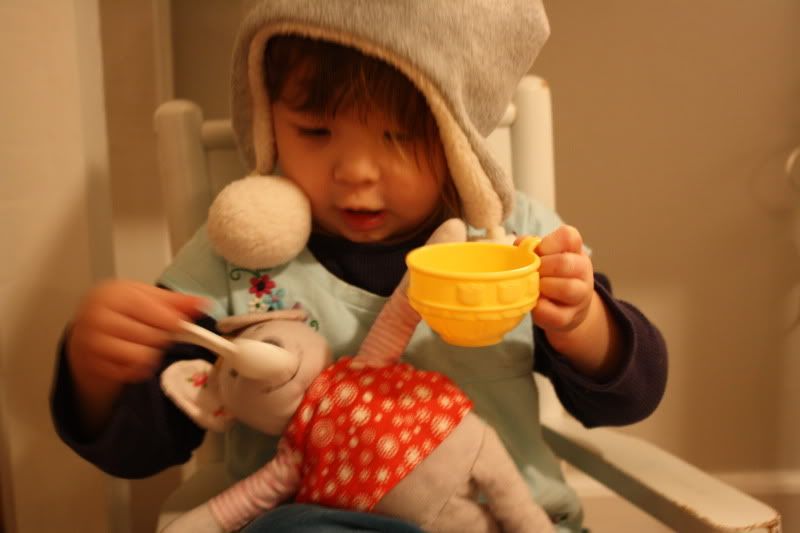 And finished the rest of the imaginery mum-mum herself.
See? I told you I had a fab brother. And he has fab taste. Because I honestly LOVE everything! And that's not particularly common with me (although it would be so if they just really knew me. At least I have one person who does!)

So thank you, m'dear!
Back to moping - if things get lonely, I'll just start dancing to my theme song for the season: