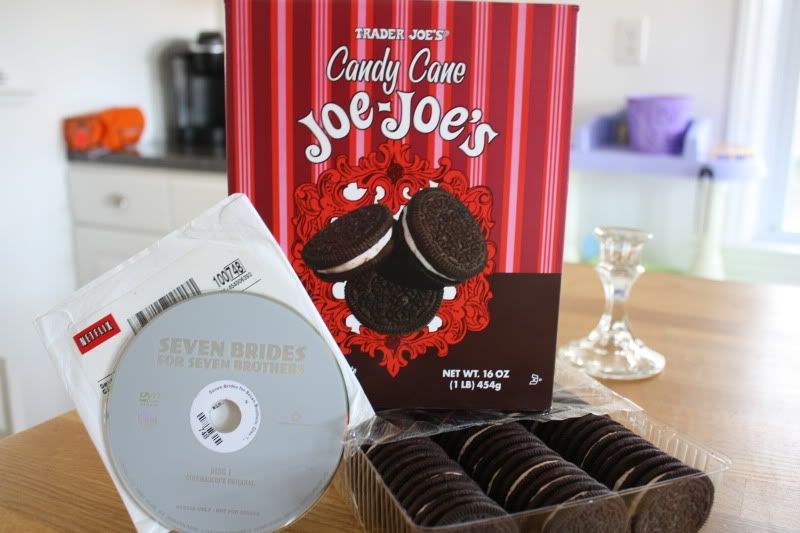 Ms. Tiny Mouse - the brothers are all redheads. On a farm!
Snack of the week:
Candy Cane Joe-Joes from Trader Joe's...Like an Oreo cookie, but with peppermint cane filling...chocolatey with a minty tinge...yummy goodness that's
far
more economical than the
Salted Caramel goodies
!
Completed with a steaming cup of green tea.
I'm going to resemble a heffalump by the time February rolls along.