This poor little guy has been neglected for well over a year.
But he's finally done and he got some well-deserved loving from Isabel.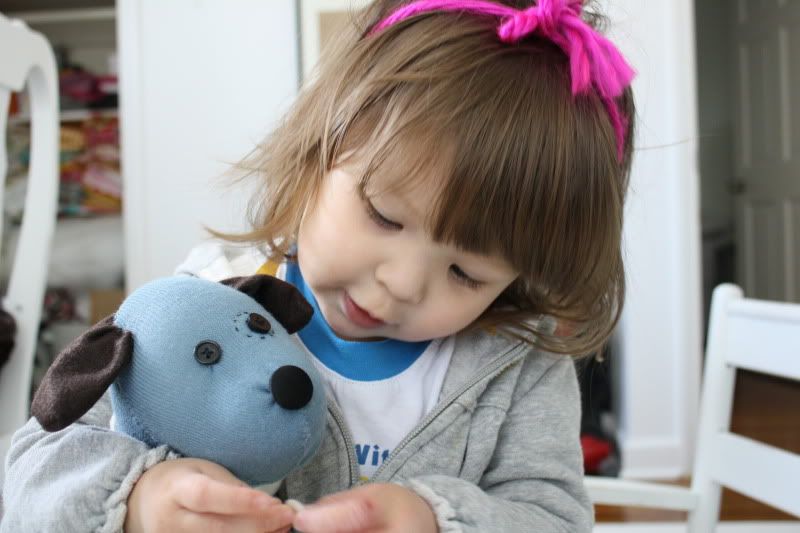 And stickers too, for being such a good dog.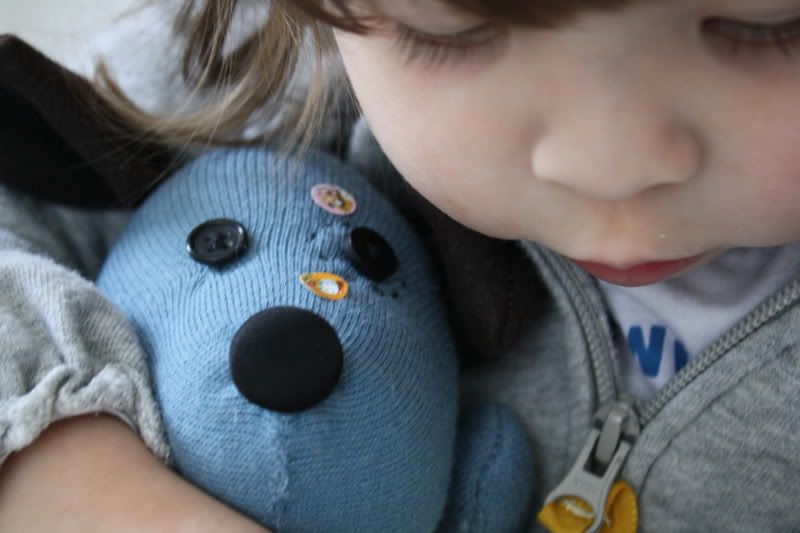 The problem with putting off projects, is that over the course of time, I couldn't remember which tutorial I was using. And I lost some of the fabric. So there was some "winging" involved. Which is probably why he looks like he's about to take off with his ears.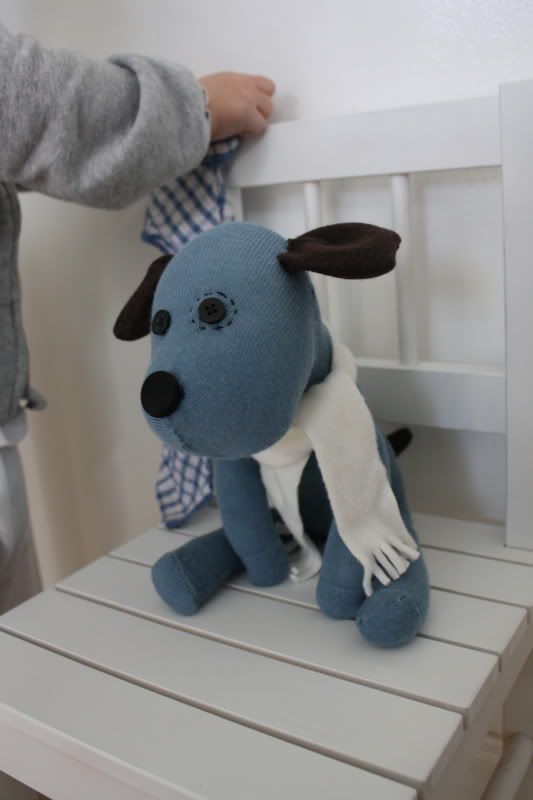 I'm not a fan of hand-sewing, if you must know.
But anyway, he's done and the little guy has been shipped off to his new home.