I have all these sewing books that I just HAD to have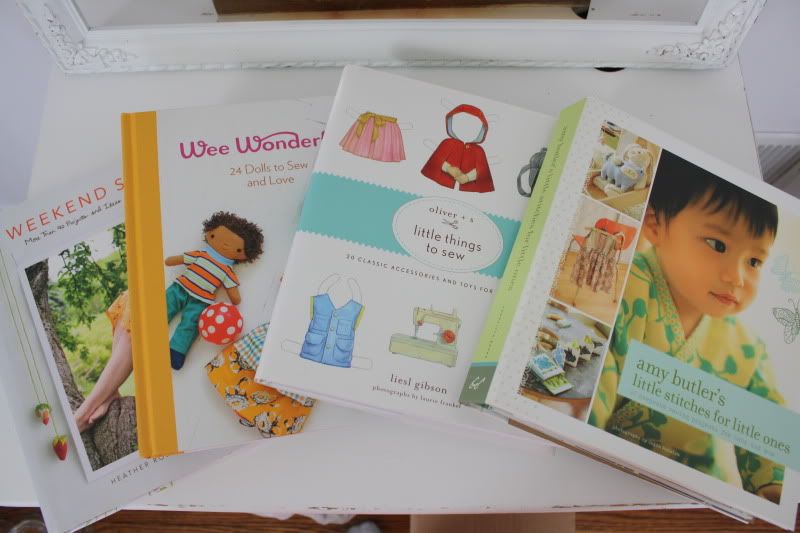 But I have yet to make a SINGLE things out of them...
At least they are pretty to look at...*shrug*
But with one of my best friends having a baby soon, I have grand plans of sewing a whole bunch of stuff for her baby. So hoping that these books will be well-used.
But first, I promised Izzy that I'll make a dress for her doll.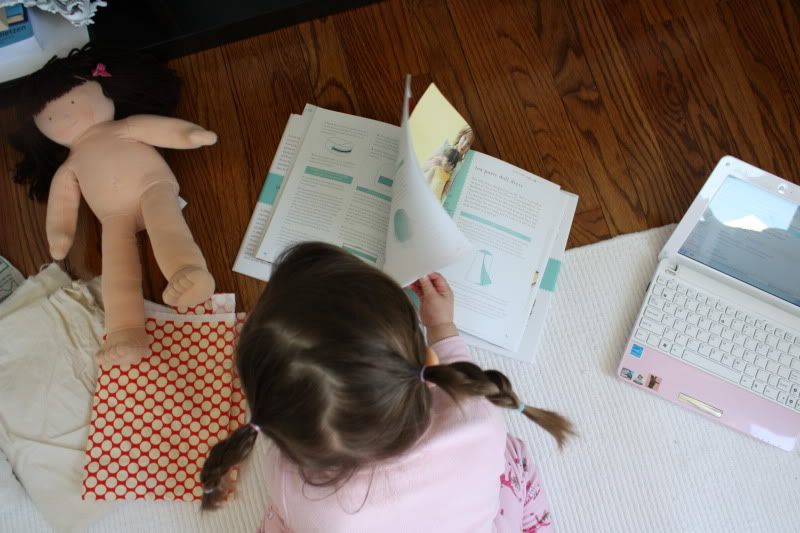 So today, we sat down and planned for the outfit. Poor dolly was stripped, fabric was compared, and the pattern was chosen.
This is serious business