Again, this makes it strongly apparent that I am horrible at keeping/continuing lists...

These are obviously not cookies, but work with me here....
Again, true to my

procrastinatic

nature, I didn't work on the daycare teachers' gifts till last night (heck, I haven't even started finished my X'mas shopping yet, and we are leaving tonight!)
Just a little something homemade to go with the more impersonal gift cards - They get a choice between
Darby's Cinnamon Honey Butter
(this is sweet stuff - literally...it's probably really good on warm, fresh out of the oven rolls) and
Karla's Sugared Pecans
(yummy stuff - reminds me of those nut vendors on the streets of NYC)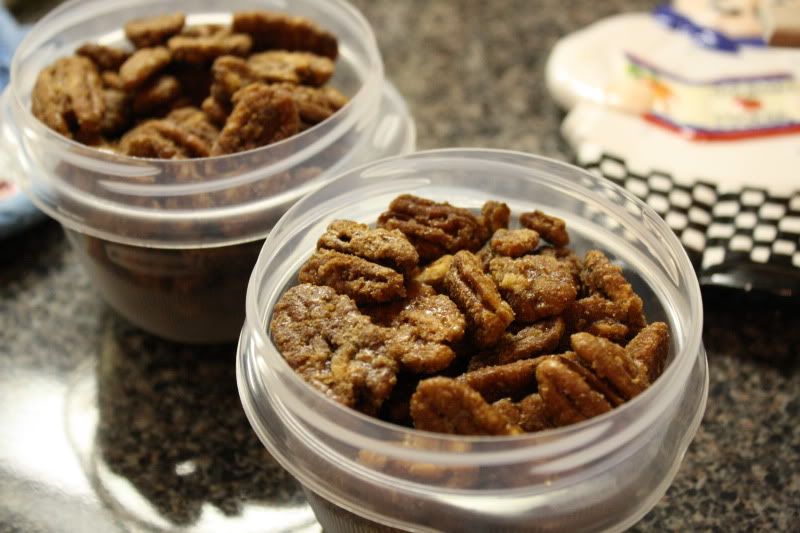 Top it off with some delicious Amy Butler fabric and we are good to go!
(and in true scatter-brain form - I seem to have deleted the pictures of the jars when they were done...crud)
Since I've distributed them all out this morning, you'll have to make do with a picture of my beloved mixer --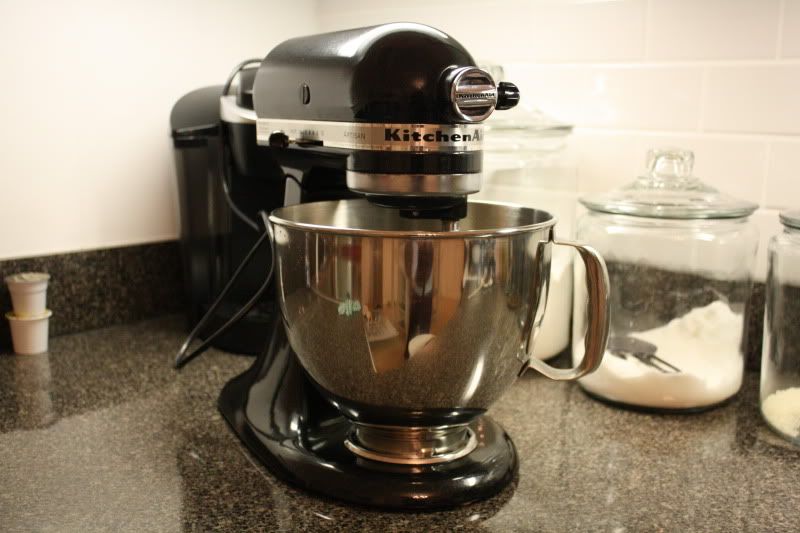 A generous gift from my cousins out in CA for our wedding. Believe me, when you get married at 22, fresh out of college and still looking for a job, this is a HUGE gift - and it was something that I was frothing at the mouth to own. So thank you Audrey, Jamie, Isaac and Eddy once again! (not that they even read this blog, I don't think - but just so that this message of appreciation is out there)