Isabel is officially a one year old now (she was born at 9.40 PM EST)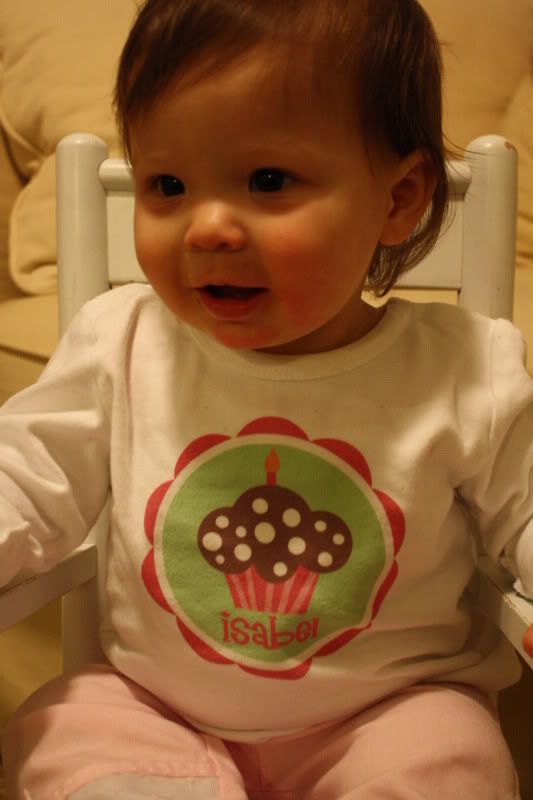 This one year old has just one tooth (although there are two more that are working hard on breaking gum)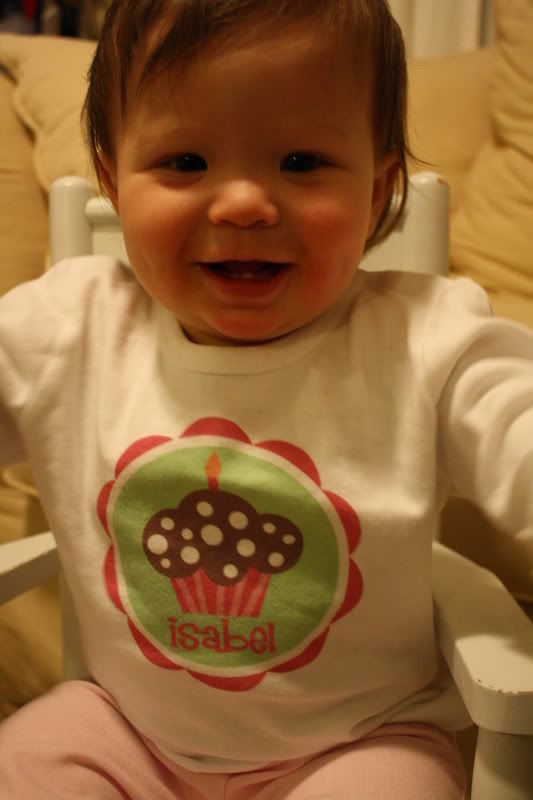 And what's a birthday without some cake?
(yes, we are bad parents...it's a {grocery} store-bought cake)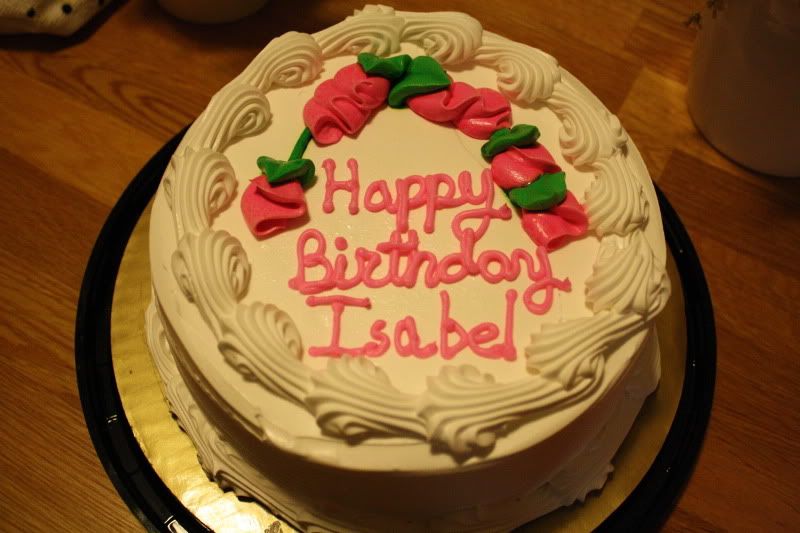 She wasn't so sure about the cake at first...Imagine that.

And finding out that, mmmmmmm...it's pretty good!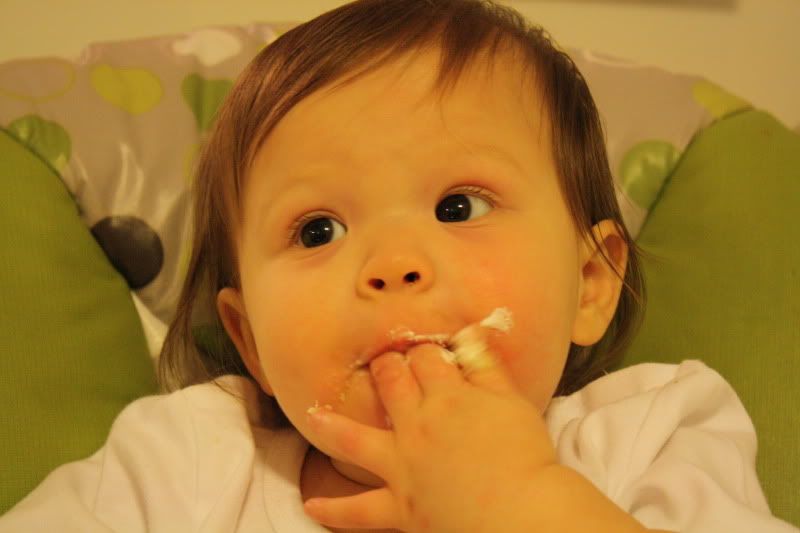 And then she got a little more enthusiastic about it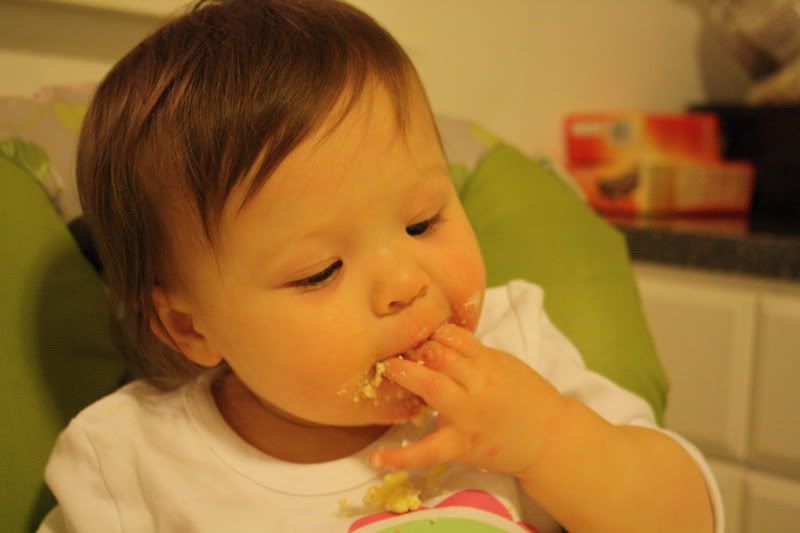 By taking bigger helpings...
The little lady-like dabs have now progressed to full-blown chunks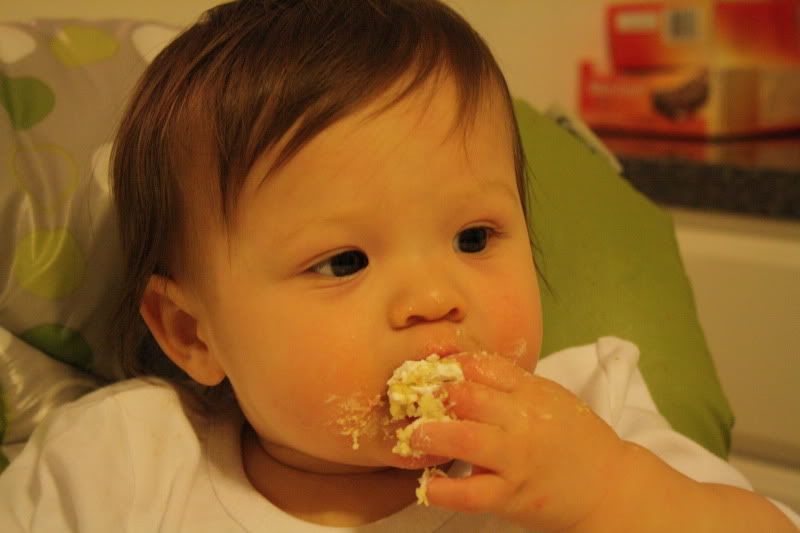 Bummed out that it's all gone!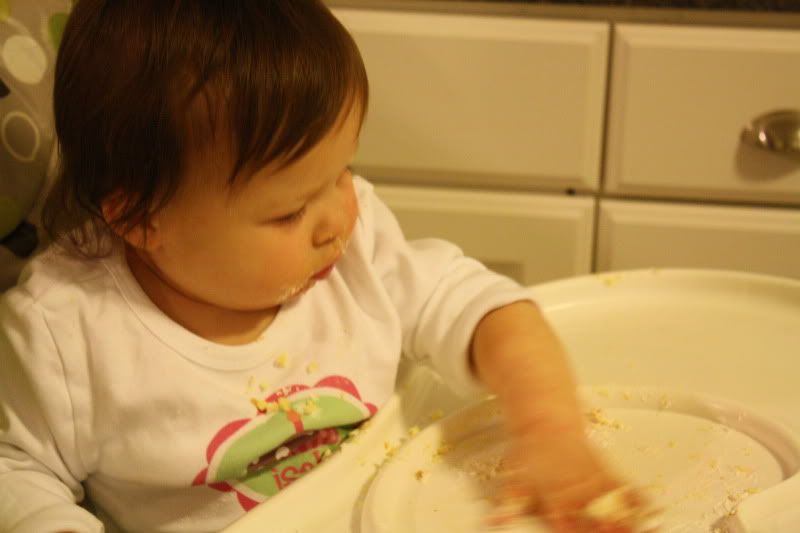 Lets hope that I don't have an hyper 1 year old to deal with in the middle of the night!
(Gosh, it feels so weird to say that I have a 1 year old!)
Happy Birthday, baby girl!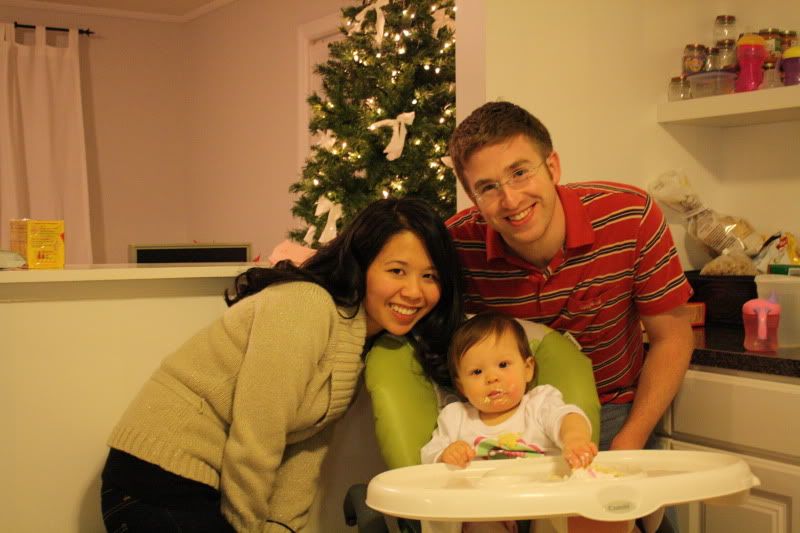 And thanks to all who called and emailed with birthday wishes. It sure makes her feel loved!