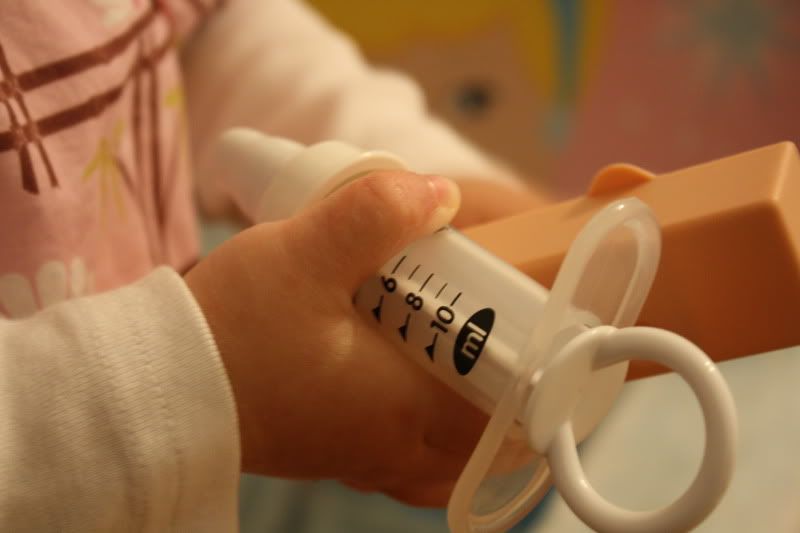 Future doctor?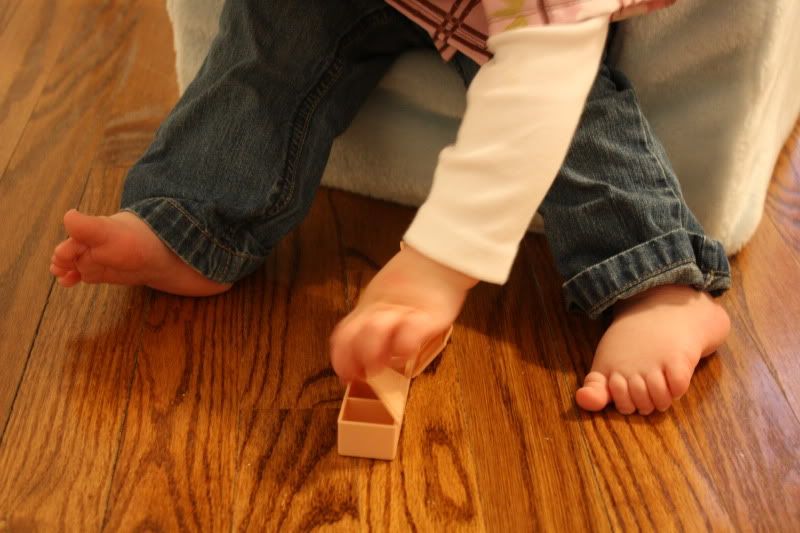 And she has a tendency to try and hog carry too many things at once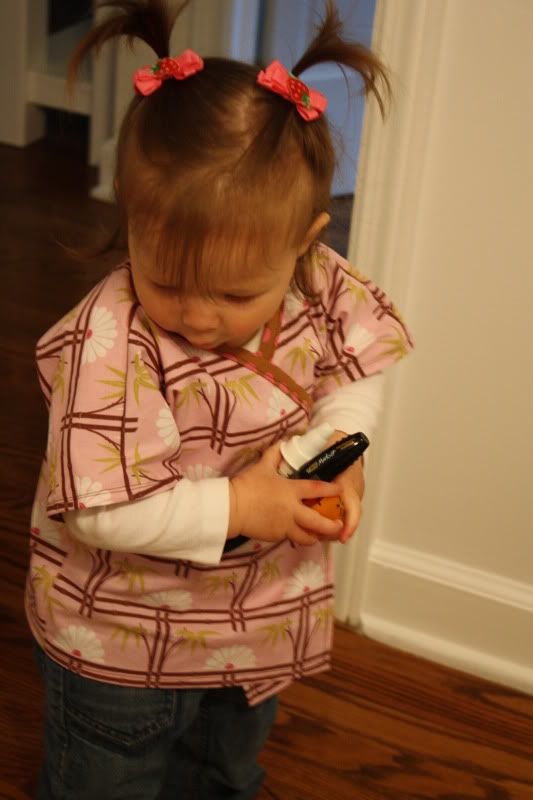 Definitely needs to utilize bags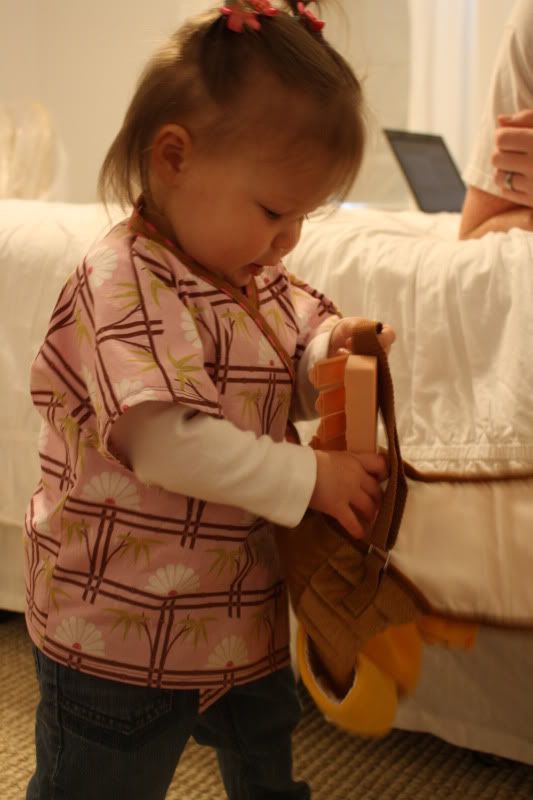 Future bagfashionista?
Once she's all packed up, she waved her goodbyes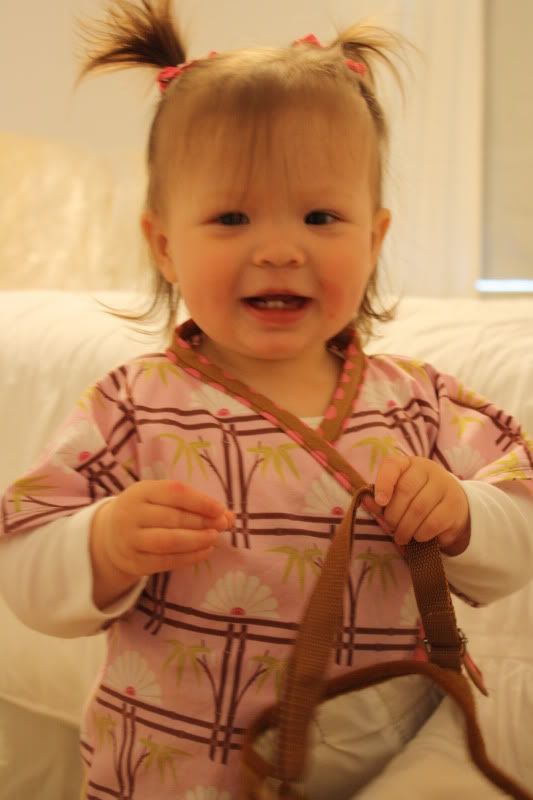 Little stinker.
OUTFIT: When I got this Asian-inspired fabric from
Tanya Whelan's Dolce
line (love that whole collection!) I HAD to make it into a
kimono
.
Not terribly creative, I know. But then again, I never claimed that I was!