We have a room in our house that we call the "study"...it's all macho and serious (aren't studies suppose to be?!). But since I'm the only one who uses it, I've decided to convert it into my craft room where Isabel and I can hang out.
And there's an idea that I've seen circulating all over blogland for the past few years that I've been meaning to try...
See this boring corner (with the dingy door, GOLD door hinges and silver doorknob? I'm not refering to the mess!)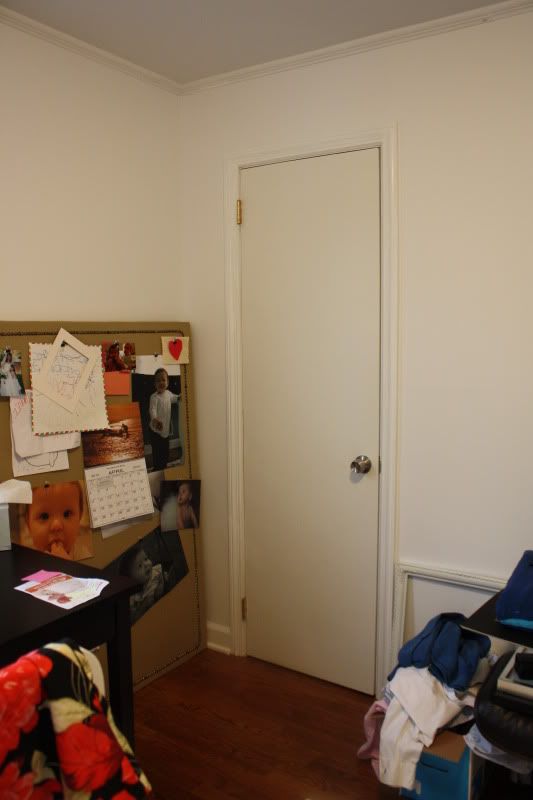 A little bit of puttering at night, and we have this: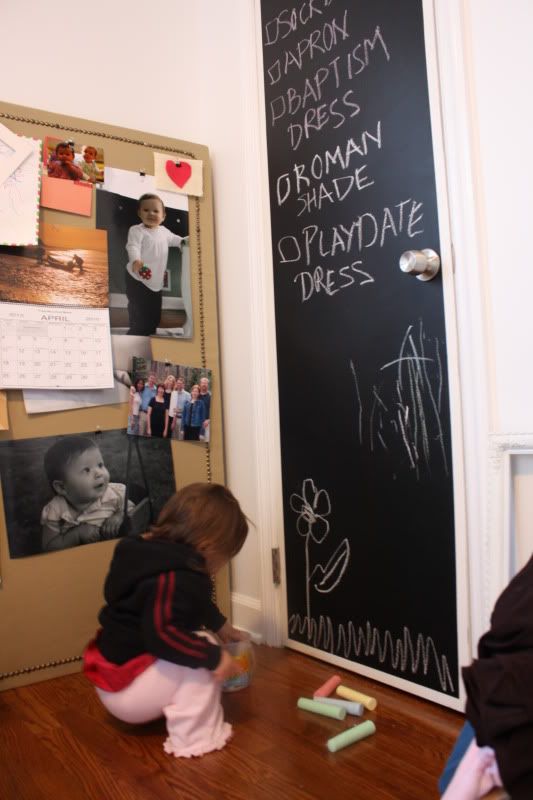 A fun little chalkboard door where I can keep my to-do lists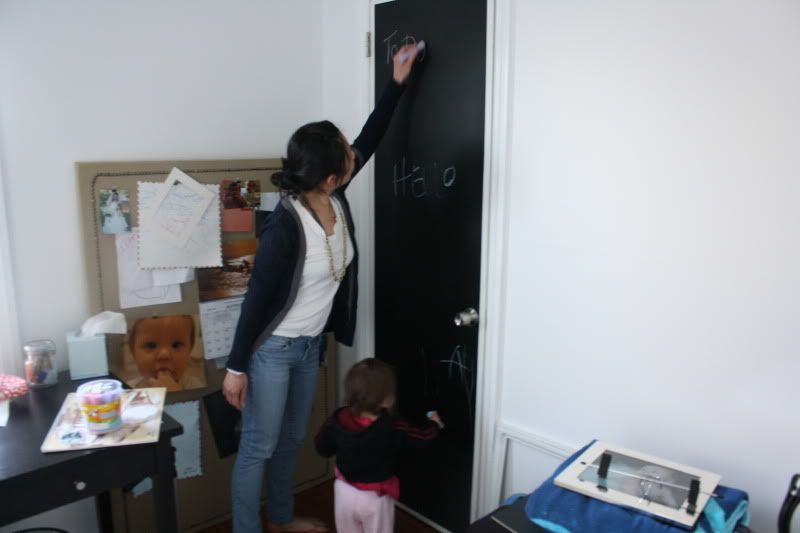 And where Isabel can scribble and draw to her heart's content!
It's suppose to be magnetic too, but the magnetic paint didn't work...a little bummed about that.