On Easter Sunday, we went to spend some time with my aunt and her family, so Isabel got to play with her "uncle"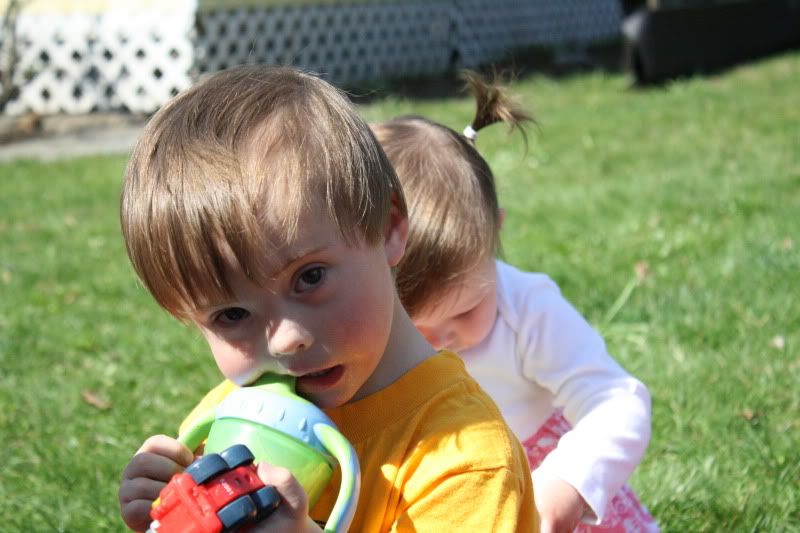 Isabel was quite the ham...I'd say that they ignored each other 90% of the time
She was more interested in looking at the flower bushes...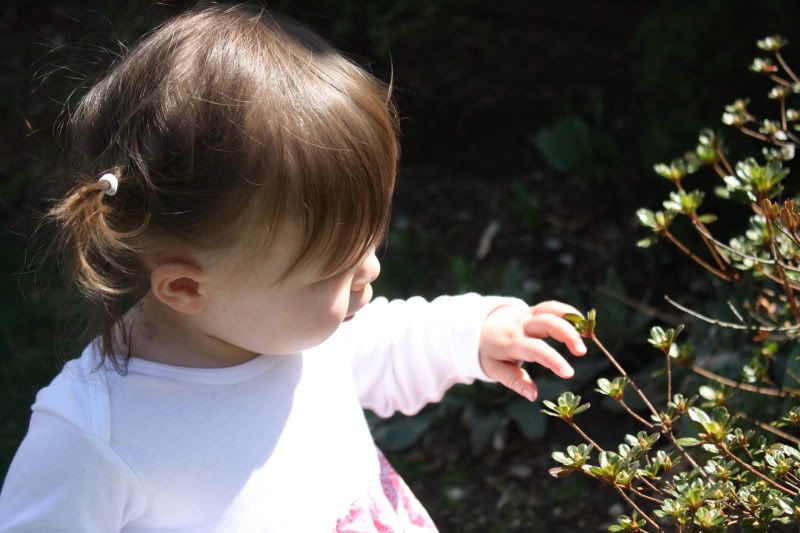 Going through his Easter bucket...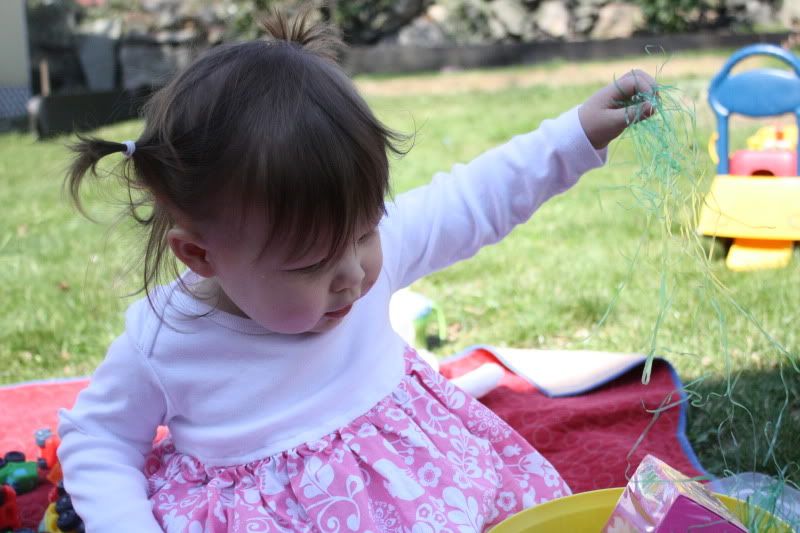 Taking off with his Easter bucket...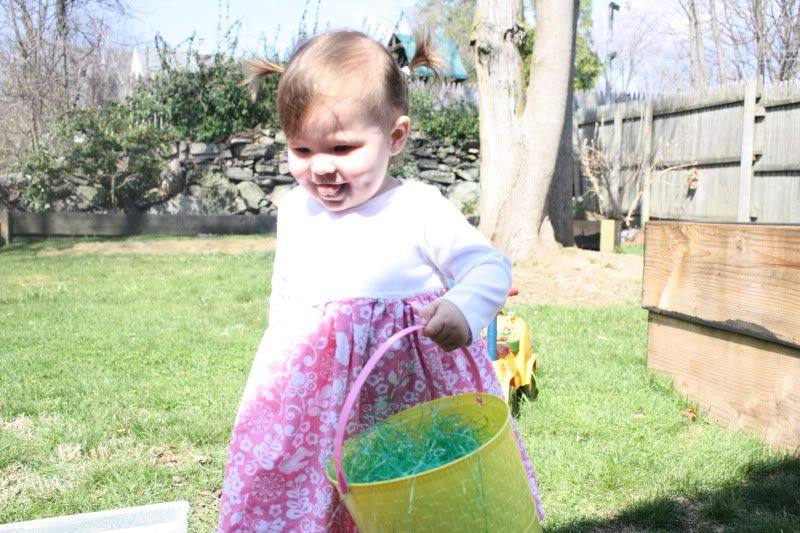 And gnawing on his toys...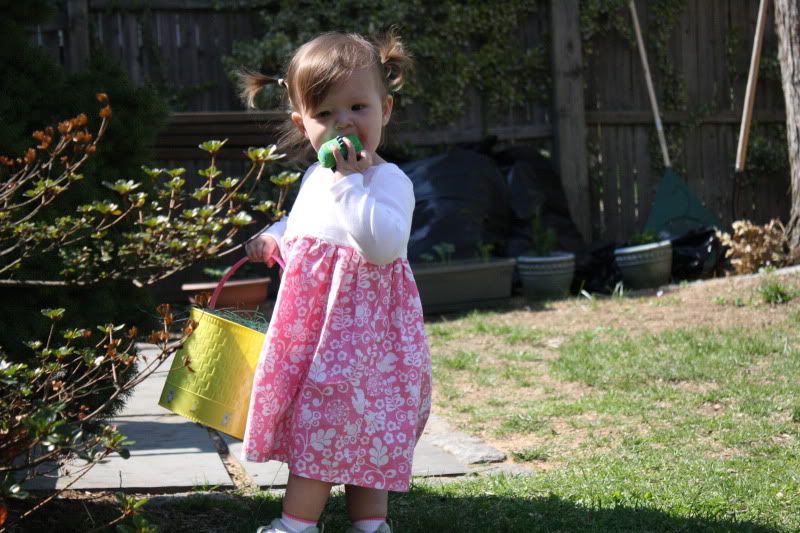 And that, my dear, wraps up all Easter related activities...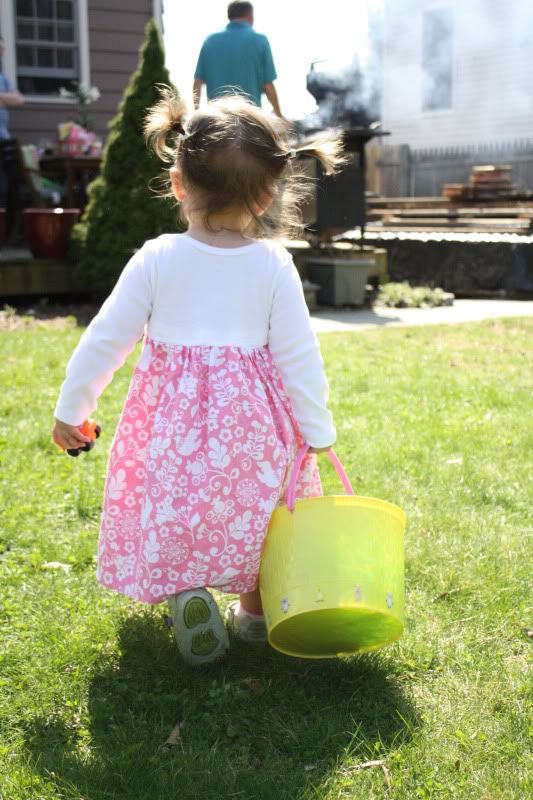 Until next year!