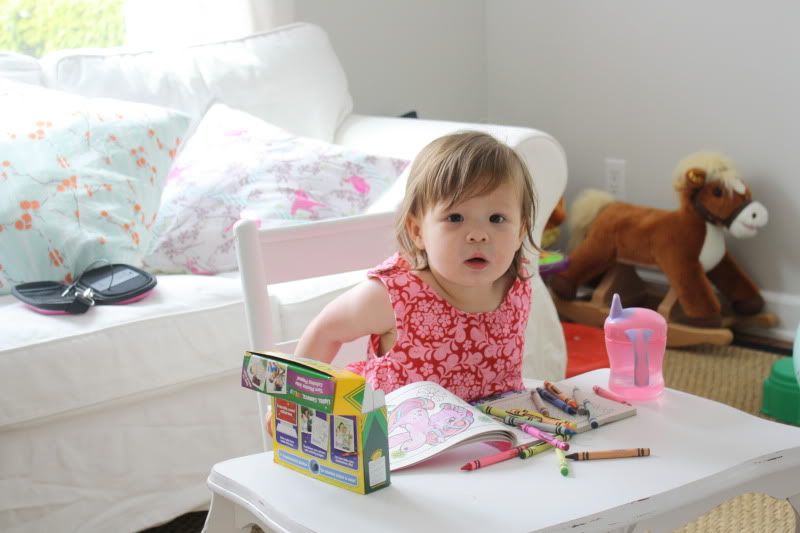 It's a long weekend here this week. THANK GOODNESS!
We set up shop in the living room with a little table & chair to get some serious coloring done.
Love "My Little Pony"! ($1 at Target - They have "Hello Kitty!" too. We got one of those too)
Isabel had a grand old time picking up different colors (Everything is PURPLE! to her)
Trying to be efficient by coloring with both hands at once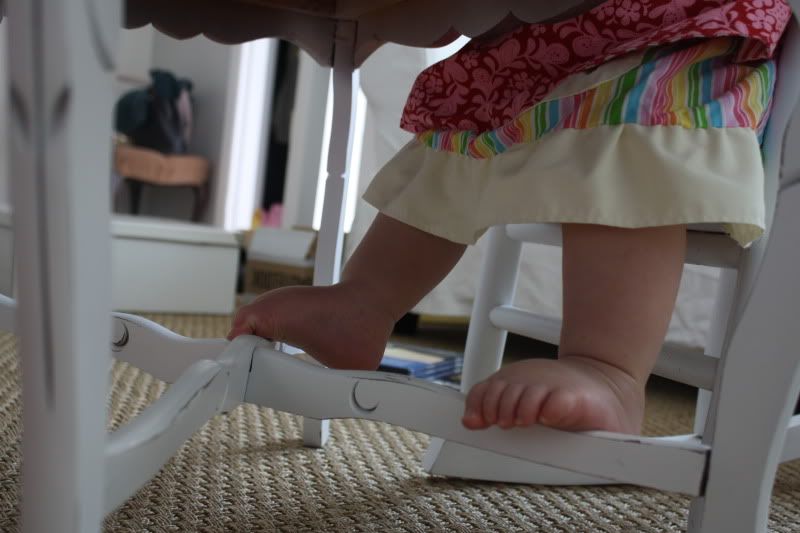 I think she loves finally having furniture that's her size. The table has been sitting in the garage for about 6 months. Finally decided to finish painting it.
And I foresee lots of bubble time this weekend.