As mentioned
before
, I wanted to try to enlarge Keyka Lou's Curvy Clutch....
Added some pleats...and there you have it!
This is a better size for me. It fits everything without it looking like it's going to burst out of its seams.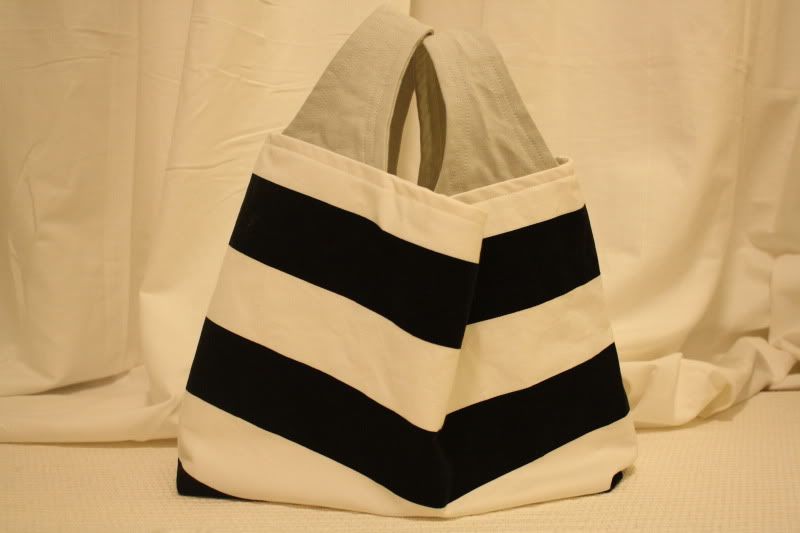 I like how structered it looks
I think I'm going back to IKEA to buy the rest of the other colored stripes! Who knew that IKEA had such cute fabric?!