I've been itching to buy a bag for a while now....and I was
this
close to saying "YES!" to ordering
this
....but the moment of insanity passed...(which is good, because when I told my husband, his response was "It was
HOW
much???!!)
For my Mother's Day gift to myself, I got a new diaper bag (oh, how the mightly have fallen!).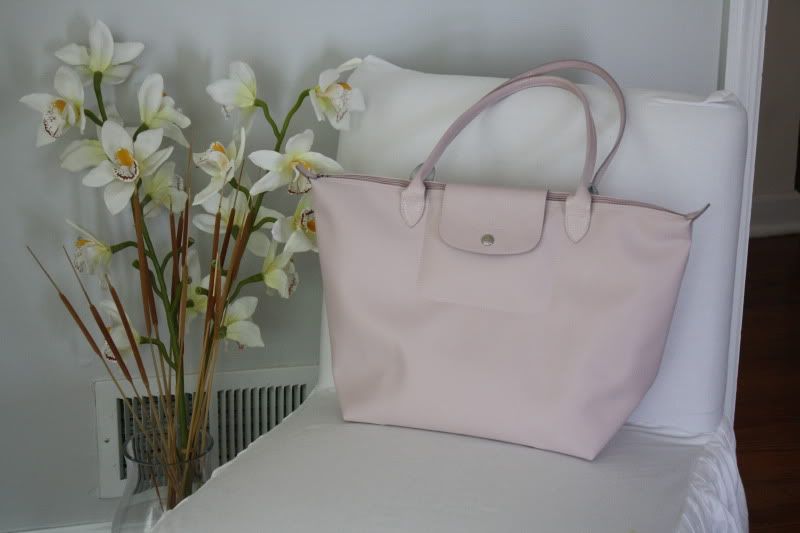 It's the Longchamp Planètes and I love it! (Apparently Longchamp is quite popular in France and Hong Kong? And it's not really a diaper bag---I'm just using it as one)

The bag is fairly roomy, and can accomodate the essentials and all the other "just-in-case" items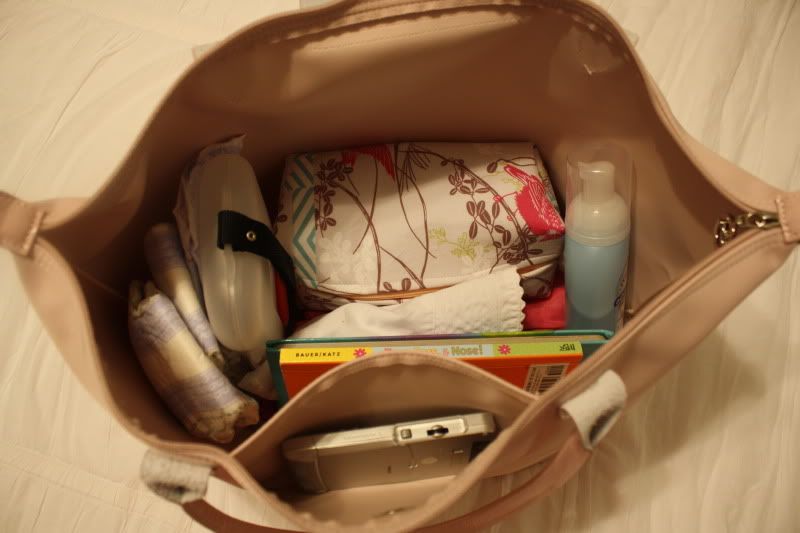 And because I'm a dork, and because I'm moving from a bag that had a lot of pockets & compartments to another that's just one big tote, I made myself
this
to hold all the small stuff (it's amazing how much crap one small kid needs)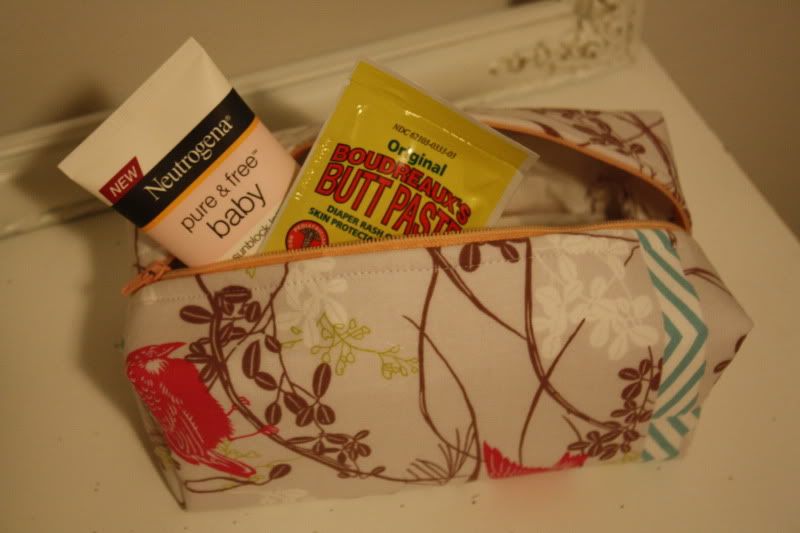 First time working with a zipper -- It was interesting. But definitely doable.
I think I still need something else to hold all those diapers together... ;)
(And I'm itching to buy more Longchamp totes!)