This weekend, we started our vegetable patch for the year.
Learning from our past years' experiences, and coming to terms that neither one of us have a particularly green thumb (it's more moldy black, if anything!), we skipped the seeds and went straight to stuff that's already sprouted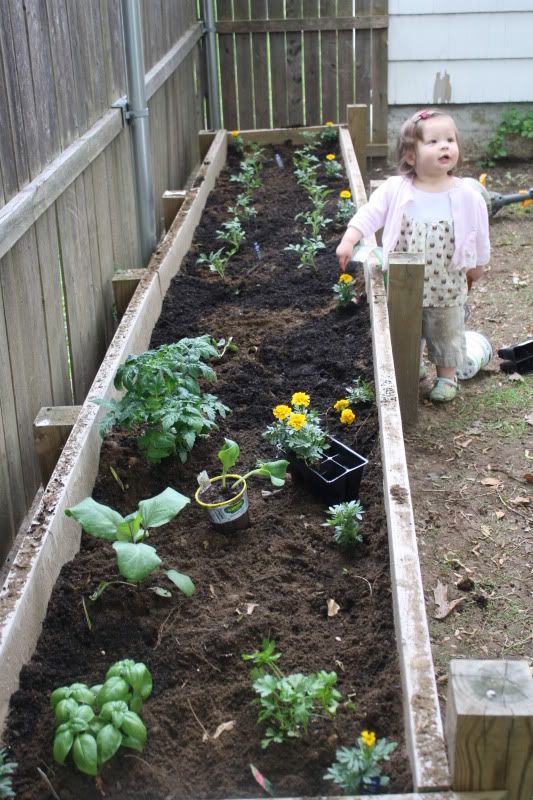 We got basil and parsley for the herbs, lots of tomato plants, an eggplant, and the customary pumpkins (my husband has an obsession with growing pumpkins - Charlie Brown, anyone?). Oh, and a watermelon plant. I have no idea what he was thinking, but hey, if it grows, I won't complain to having fresh watermelons off the patch!!
Isabel was such a big helper,
Although she tends to run off with our gardening tools quite a bit
And she seems to have a thing against our marigolds as she snapped the heads off quite a few of them
Or maybe she was trying to sniff them?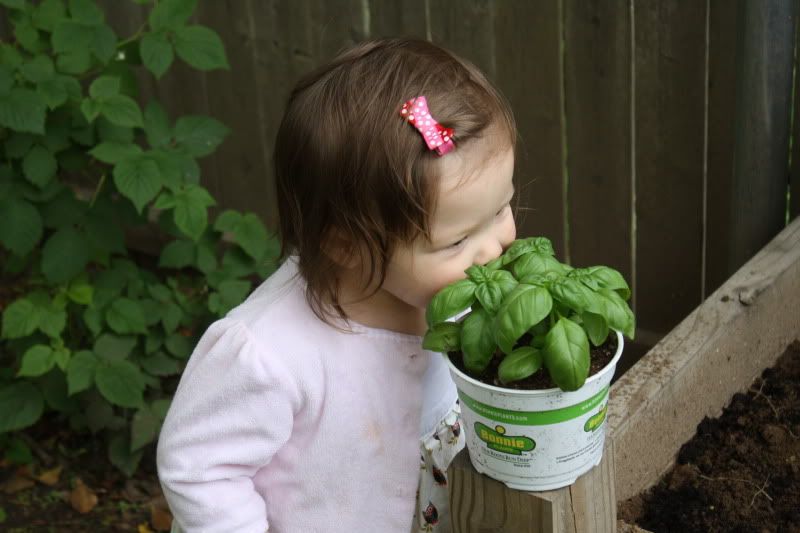 Hopefully we'll have lots and LOTS of crops to harvest!! I would love to make pesto, and my favorite tomato & basil pasta from ingredients that we grew using our own hands!
On a slightly different note, it's goodbye to our old humongous sofa of 6 years. It's served and held up well to our lives -- the fabric's been ripped due to the movers, it's been thrown up on, spit-up on, peed on, and it was Buddy's comfy perch for years until we banished him off all furniture.
Goodbye, couch!